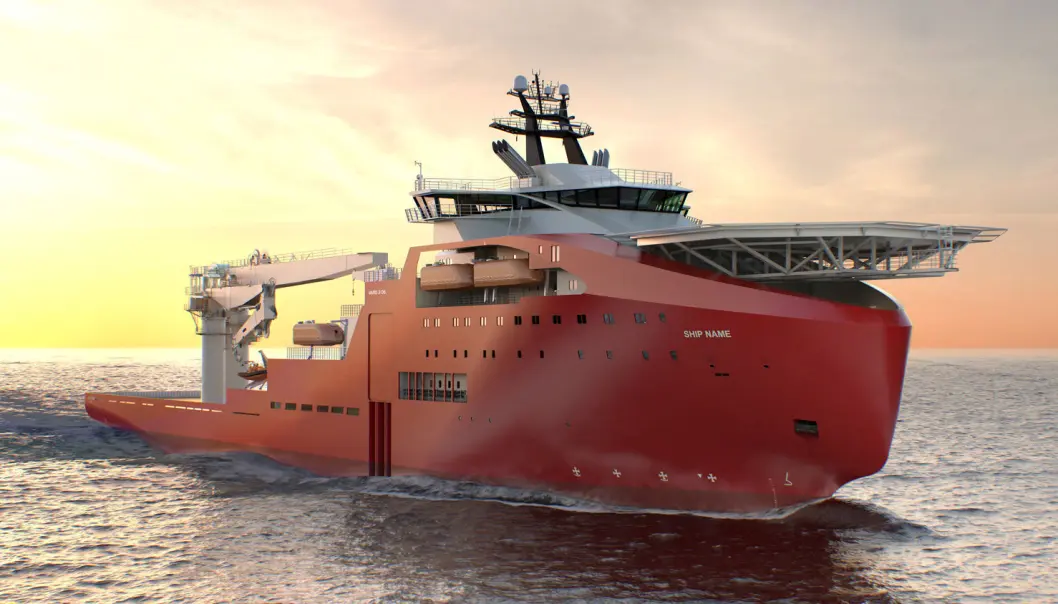 Yards stay on scene by planning lean
To nudge ahead of Asian competitors, Norwegian shipyards overlap various stages – simultaneously designing vessels, acquiring materials and constructing the ships.
Most vessels built round the world are constructed sequentially, explains Kristina Kjersem, who is doing her doctoral work on how to improve shipbuilding techniques.
She says shipyards usually start with general plans for a vessel. Once the ship has been completely designed a shipyard will order the steel and other materials it needs. It is not until later that the cranes can start lifting steel plates and welders can ignite their torches.
But the yards that Kjersem works with have a novel approach. All these phases start nearly simultaneously. The materials are purchased while the planning stage is still fully underway. Planning is still continuing when construction starts.
This fusion of stages accelerates the building process. Importantly, it also enables customers and builders to reconsider the design during construction, or make use of technology which had not existed when the planning started. The offshore and specialised vessels made in Norway have to stay on the cutting edge.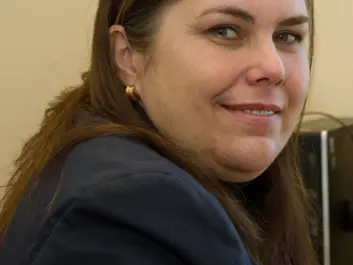 "Many ships have solutions which didn't exist when their construction started," says Kjersem.
Lean engineering
Kjersem is using her research to try and expand on the "lean" principles of the shipbuilding industry.
Lean production is a method for eliminating wastage and giving more emphasis to a customer's perception of the value of a product rather than the costs.
Her tutor and adviser, Jan Emblemsvåg, has developed and published articles on Lean Project Planning in shipbuilding. The method has been utilised at the Vard Shipyard at Søviknes, north of Ålesund, Norway.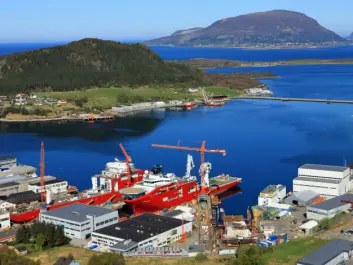 "It worked fine but it has only been used in production. We found that the engineering part of a project also needs such planning. So now we are testing to see how it can be used in engineering," says Kristina Kjersem.
She has found it hard to plan for the engineers and as far as she can see, nobody has previously published anything about lean project planning as it pertains to the supervisory function of engineers.
Kjersem is in her groove, however, because she was formerly a planner at the Vard yard.
"That's why I started on my PhD," she says.
Vard is an worldwide shipyard group, with five yards in Norway, two in Romania, two in Brazil and one in Vietnam. It is headquartered in Oslo.
Customer guided
"It's the customer who decides. When the customer and the shipyard signs a contract the basic design is completed. As soon as a decision is made regarding which yard is building a ship, the detailed planning starts," she explains.
Vard builds its hulls at one of the concern's yards in Romania and they are towed to Norway for completion. Planning continues in parallel to these steps.
"In Norway the customer has an opportunity to make changes rather late in the construction process," she asserts.
Typically Norwegian to be fast
"This has become a very typically Norwegian way of getting the job done. Competitors in Asia don't do things this way. It's hard to make alterations once they have bought the materials for a ship there. It would mean that much more needs to be revised."
This way of doing things helps explain how Norwegian yards can compete against ones in Asia on certain types of vessels, despite wages and other outlays being far more costly in Norway.
"Norwegian shipyards are highly competent, with clever people who can find quick solutions, including during the construction phase," claims Kristina Kjersem.
-------------
Read the Norwegian version of this article at forskning.no
Translated by: Glenn Ostling
Scientific links
External links
Related content