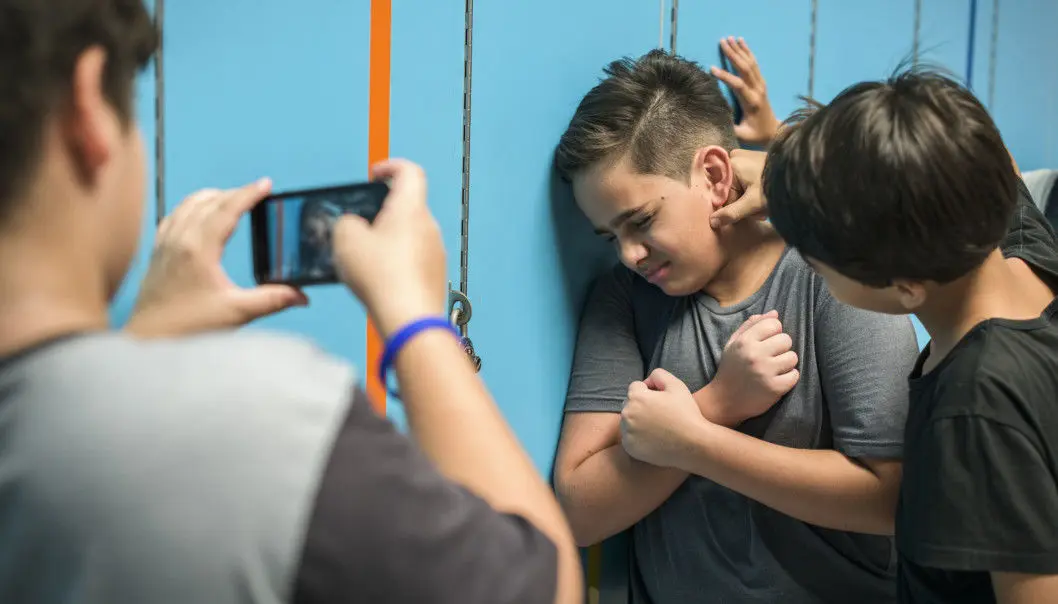 Bullying negatively impacts both the bully and the victim of bullying
Also individuals who have been mean to others as children or adolescents can have a harder time later in life, a Norwegian study shows.
In Norway, approximately 60 000 school students are bullied two to three times a month or more often. These numbers have remained quite stable for a long time.
Over time, researchers have learned a lot about how harmful bullying is to the mental health of kids and teens. Most studies address bullying that is still going on while youth are in school. Far fewer studies have followed up on how individuals who were bullied as children and adolescents fare as adults.
A research group at the Regional Centre for Child and Youth Mental Health and Child Welfare (RKBU Central Norway) has now done just that.
Tracked down half of youth study subjects
Johannes Foss Sigurdson presented some results from this research at a recent event in Oslo.
Sigurdson also recently completed his doctorate on bullying, in which he looked at how former bully-victims are doing years later. But he was also curious about how things are going for individuals who had been aggressive towards others. A few study subjects, around 40 people, had been both bullying aggressors and victims.
Sigurdson compared these three groups to a group that had not been involved in bullying at all.
The researchers at RKBU Central Norway began this study over 20 years ago, in 1998. At that time, the study participants had an average age of 14. The study was repeated a year later.
When Sigurdson entered the scene, the same group averaged 27 years old. He then made an effort to contact them again. A total of 1266 people responded to his questionnaire, about half of those participating in the initial study.
Everyone loses out in bullying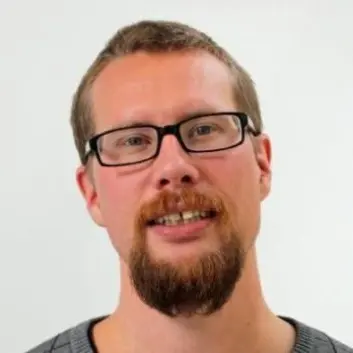 The study results show that victims of bullying are not the only ones at greater risk of a lower quality of life as young adults.
Everyone who was involved in bullying in one way or another reported more mental health problems compared to the group that had not been involved in bullying situations.
The researchers did not include "bullying others" as a direct target in the study, but they did ask study participants whether they had been aggressive towards others. One of the common features of this group was that, as adults, they had significantly lower education levels than the group not involved in bullying, even when adjusting for the parents' background.
This group was almost three times as likely to be unemployed and receive social assistance and had almost twice the risk of using illicit drugs. They also reported more problems at work or in their education.
Aggressive youth constitute larger group than bullies
Erling Roland is a professor at the University of Stavanger's Centre for Learning Environment and one of Norway's leading researchers on bullying.
Roland is not familiar with Sigurdson's study but says there aren't many good studies of the long-term effects of bullying.
"We know a fair amount about how people who have been bullied are doing, but much less research exists on how those who bully fare," he says.
He believes that being aggressive towards others, as Sigurdson asked about in his study, encompasses much more than bullying others.
"Bullying is a particular form of aggression that involves repeatedly attacking individuals who can't defend themselves. General aggression can involve being in fights, for example, which means we can't know if that question only picked up bullies.
Another problem with the study, according to Roland, is that it's difficult to know if it's the fact that bullies have harmed others that causes them problems later in life or whether it's because that's "just how they are."
"But there are some studies that clearly indicate that bullying others creates risk in and of itself," says Roland.
Bullies justify actions to alleviate conscience
Bullies undergo a kind of moral slippage, says Roland.
Most people, including abusers, know that bullying is morally wrong. But if you're abusive repeatedly, you get used to it. Bullies process their guilt and find good reasons for what they do, he says.
"The typical reasoning is that it's the victim's fault. It's a way for bullies to alleviate their conscience. Eventually, bullies become colder and more cynical towards other people, which seems to bring on other problems like depression.
Furthermore, when you're a bully, you gradually lose friends.
"As long as you're 'big and threatening,' bullying tactics may work. But as the years go by, more and more often you find yourself alone in the world. That can bring on mental problems.
Much higher risk of suicide
Suicide is the leading cause of death among both women and men between the ages of 15 and 24 in Norway. In 2017, there were 89 suicides in this age group, 66 men and 23 women.
Sigurdson has been interested in finding out if those who were bullied in adolescence are at greater risk of suicide. In a study published in 2010 in the Canadian Journal of Psychiatry, which summarizes available research in the field, the researchers conclude that there is a strong link between bullying and suicide.
Sigurdson asked participants in the study whether they had engaged in self-harm, whether they had experienced suicidal thoughts or whether they had tried to take their own lives.
He found that being bullied as a youth increases the risk of thinking about suicide or trying to take your own life for both girls and boys.
Gender differences
Women who were bullied in adolescence are at highest risk for suicidal thoughts.
But men attempt suicide more often than women. Men who were bullied were six times more likely to attempt suicide as 27 year olds than the study group participants who were not bullied.
"So even though women struggle more with depression, which we know poses a risk of suicide, they may find more social support. They seek out help more often than men. Also, their suicide attempts are less violent than men's attempts," says Sigurdson.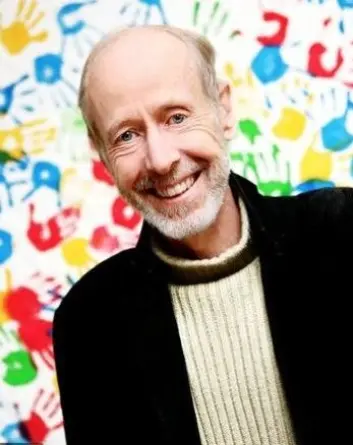 Sigurdson clarifies that the data is valid at the group level.
Not everyone who has been bullied has suicidal thoughts or attempts suicide. Many also do well later in life, he says.
Ten times as many suicidal thoughts
Roland confirms that numerous studies show that young victims of bullying have higher incidences of illness. These arise as anxiety, depression, post-traumatic stress syndrome or suicidal thoughts.
Roland studied youth who were being bullied and asked them about their suicidal thoughts while the bullying was still going on. He found a tenfold risk of serious suicidal thoughts in this group compared to youth who were not being bullied.
"I found that 17 per cent of youth who were bullied had serious suicidal thoughts. Among the ones who had both poor school performance and were bullied, more than 30 per cent had such thoughts," he said.
Need better follow-up after bullying
Roland believes it is very important for teachers and school authorities to pay attention to bullying. But that's not enough.
A change in the Norwegian Education Act strengthens pupils' rights to a safe school environment. It requires the school to be attentive to students' safety. The pressure on schools to stop bullying is strong, but that's where the perspective ends, he believes.
According to Roland, the law is much weaker on what to do after the bullying has – hopefully – stopped.
"So many children are subjected to bullying that the mental health care system is unable to help everyone. That makes it all the more important for the school to keep an eye on these students and follow up with them when the bullying has stopped. Because, as this study by Sigurdson shows, bullying often inflicts heavy wounds. These students need a hand to hold onto afterwards", says the professor.
Less sleep and worse grades
Another recent study on bullying from researchers at the University in Bergen has looked at youth in high schools. The study found that those who are bullied and those who bully sleep less than their fellow pupils, that they have more mental problems and that they do worse in school.
The data were taken from the Ung Hordaland survey, which includes a total of 10 200 students between the ages 16-19. Of these, 1,7 per cent said that they were bullied, and 1 per cent said that they had bullied others. Around 0,5 per cent had both bullied and been bullied by others.
All three groups had a risk of mental problems and sleep problems. However, those who were bullied had more symptoms of depression and anxiety, while those who bullied had more behavioural problems.
Those who bullied and those who were bullied had worse grades than the average, and they slept less than their peers.
References:
Johannes Foss Sigurdson: Long-term effects of bullying in adolescence: Mental health and social adaptation in adulthood, PhD thesis at NTNU, 2019
M. Hysing m f: Bullying Involvement in Adolescence: Implications for Sleep, Mental Health and Academic Outcomes. Sammendrag. Journal of Interpersonal Violence. 10. Juni 2019. https://doi.org/10.1177/0886260519853409
———
Read the Norwegian version of this story on forskning.no
Read the Norwegian article about the study on sleep, grades and bullying on forskning.no