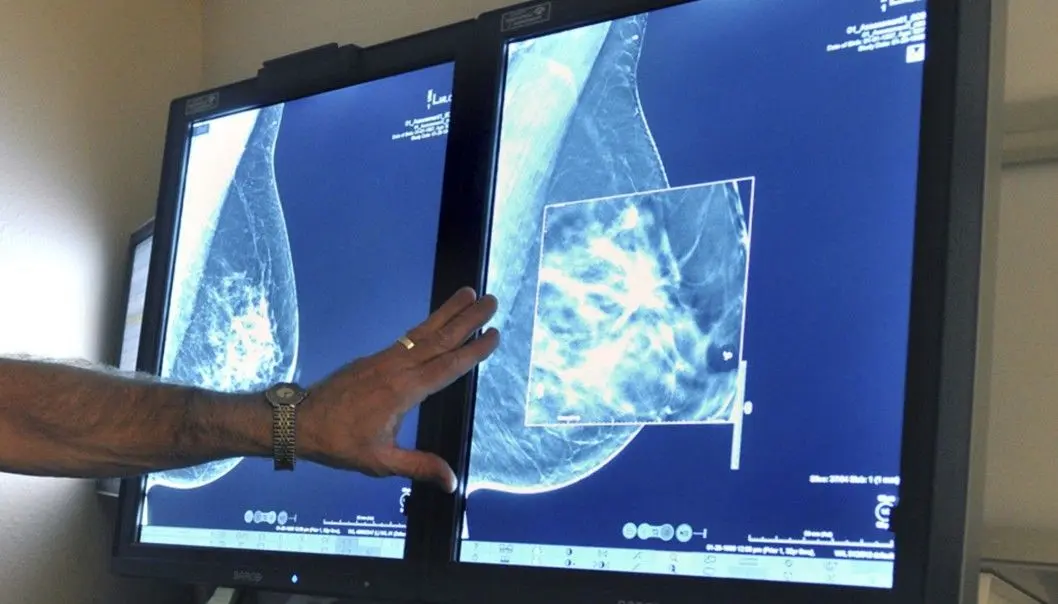 3D mammography can detect more tumours than conventional techniques
Digital Breast Tomosynthesis produces a three-dimensional image of the breast and can detect 34 per cent more tumours, shows new study.
Breast cancer screening can be incredibly stressful for the women who undergo the procedure.
At a minimum, it is uncomfortable, but it can also be quite unnerving. What if the mammogram shows a tumour? Or what if the mammogram misses a tumour that it should find?
A new study from scientists at Lund University and Skåne University Hospital, Sweden, shows that 3D mammography, also called digital breast tomosynthesis, can detect 34 per cent more cancers than conventional mammography screening.
This type of screening is advantageous as it is more comfortable than conventional mammography, says lead-author Sophia Zackrisson in a press release.
"We were able to reduce the compression of the breast during examination, something that may encourage more women to participate in screening", says Zackrisson, associate professor at Lund University and radiologist at Skåne University Hospital.
The new results are published in The Lancet.
Read More: Ten risk factors for breast cancer
New technique produces a 3D image
Nearly 15,000 women aged 40-74 participated in the screening study at Skåne University Hospital between 2010 and 2015. The main objective was to compare the accuracy of breast tomography synthesis with traditional mammography.
Conventional mammography takes two images of each breast at different angles. While tomosynthesis takes a series of sectional images while the X-ray moves in an arc over the chest. The 3D image increases the chance that radiologists can detect tumours.
Zackarisson thinks it is just a matter of time before the new method is offered to patients.
Read More: Mammography screening does not stop advanced breast cancer
3D screening could over diagnose benign tumours
The new results agree with previous research published in 2013, which showed that tomosynthesis could detect about 30 per cent more breast tumours than normal mammography, according to a co-author on the 2013 study, Solveig Hofvind from the Cancer Registry of Norway, and Professor of Radiography at the Oslo and Akershus University College of Applied Sciences, Norway.
But while the new Swedish study confirms the theory behind the approach, it still does not determine whether tomosynthesis is actually a better screening method and could lead to overdiagnosis, says Hofvind.
"The study doesn't consider what kind of tumour was detected," she says. "This has the disadvantage of possibly detecting slow-growing breast cancers that would never grow big enough to become noticeable or to pose a risk, which could lead to overdiagnosis."
In the press release, Zackarisson acknowledges that the approach does involve calling more women back for additional screening.
"We did need to call back a few more women for additional examinations compared to traditional mammography. We needed to confirm that these women did not have cancer, as this method finds more structures in the breast in general. So, there was an increased call-back rate," she says.
Read More: What mammogram images tell us about breast cancer risk
Doctors still need more information about the technique
It is still too early to say what percentage of additional tumours detected by the 3D screening method are harmless or dangerous, says Hofvind.
"The goal of screening is to detect tumours [before] women find a lump or have symptoms. The disadvantage may be that this method detects more slowly growing tumours," she says.
These slow growing tumours may remain benign for a long time, while others may change their growth pattern and become cancerous. Right now, no screening test can tell the difference, says Hofvind, who is currently overseeing a clinical trial entitled "Digital Breast-tomosynthesis - The Future for Screening of Breast Cancer?"
This trial will provide some answers to these questions to determine whether or not tomonsynthesis should be introduced in Norway, she says.
----------------
Read more in the Norwegian version of this article at forskning.no
Scientific links
External links
Related content