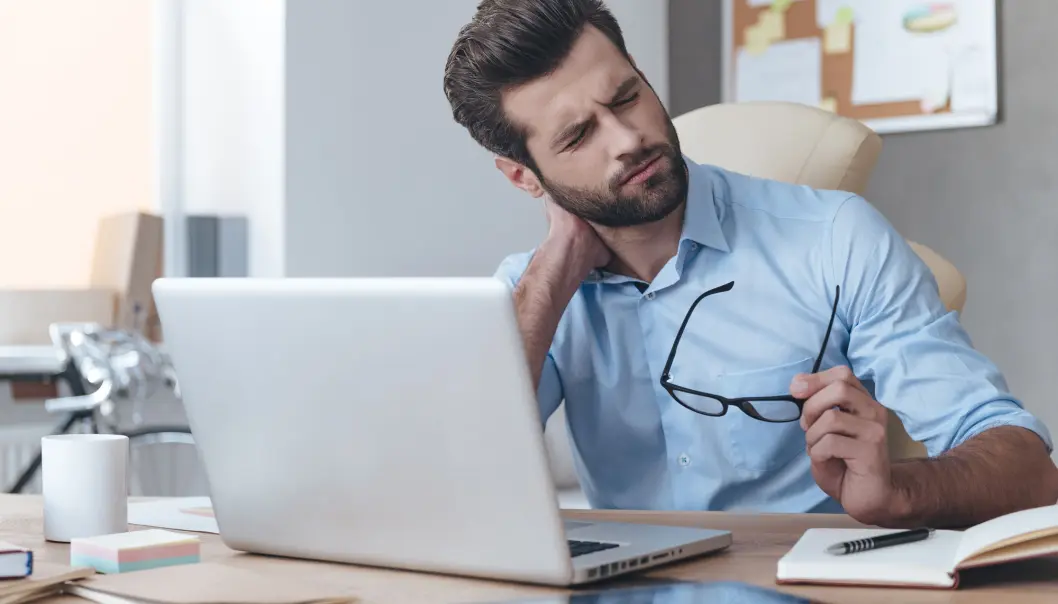 Pain after nerve damage can cause severe memory impairment
Many people with chronic pain from nerve damage have far poorer cognitive function than fibromyalgia patients and healthy individuals, according to a new study. The discovery is deemed important ground-breaking work.
If you have wrist pain after a fall or from tendonitis, it is easy to lose focus. It can take longer to do a job when pain constantly interrupts our concentration.
About half of people with chronic pain report impaired concentration and memory compared to before the onset of their pain.
A new study now shows that concentration problems due to nerve pain can be far more serious for many people than previously thought.
Extremely stressful
"A lot of people show such great impairment in their cognitive functioning – like remembering, thinking and concentrating – that they perceive it as stressful and embarrassing," says senior researcher Henrik Børsting Jacobsen in the Department of Psychology at the University of Oslo.
"The impairment we see on some patients' neuropsychological tests is as serious as in patients with early-stage dementia," he says.
Jacobsen and several colleagues have conducted a study of 93 participants of both sexes from all over Norway. Their average age was about 40 years.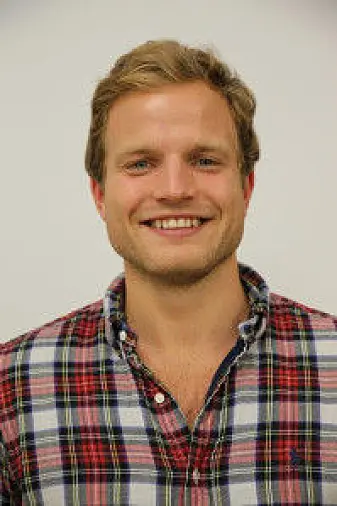 Mapped patients with different pain issues
It is a well-known fact that patients with fibromyalgia struggle with forgetfulness and concentration. Cognitive impairment is part of the diagnosis, and women are overrepresented in this group.
"These challenges apply to other types of pain as well. But we wanted to find out if there are differences in whether and how much concentration and memory are affected, depending on the cause of the pain," says Jacobsen.
The question is whether people who have suffered surgical injuries or accidents are also affected. And do these issues also affect men?
No other ailments
The participants included 29 patients with pain following nerve damage, 44 patients with fibromyalgia and 20 healthy controls. The participants were selected at Oslo University Hospital, Ullevål, which houses Scandinavia's largest pain clinic.
The clinic is also the Norwegian national centre of competence for pain and neuropathic pain.
"It was important for us to find people with nerve damage without other pain conditions, and to check for depression or lack of sleep," says Jacobsen.
For one of the tests, the researchers found that patients with pain from a nerve injury experience far greater problems than those with fibromyalgia. The test measures participants' ability to learn and remember where and when they last saw a name or pattern.
The study was recently published in the journal Scientific Reports.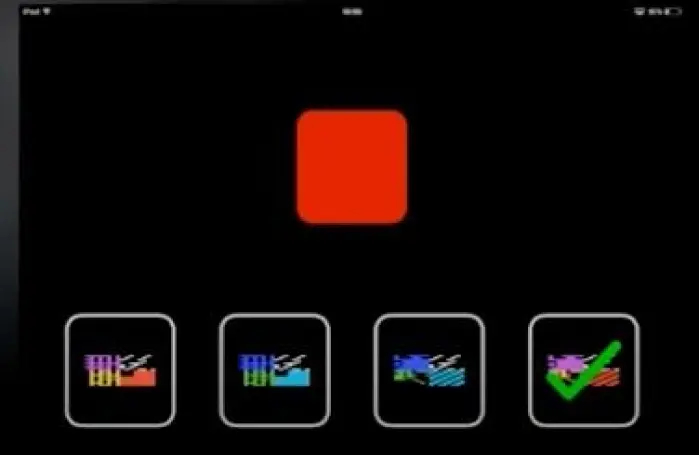 Important ground-breaking work
"The relationship between pain and cognition or cognitive impairment has been only minimally explored in general, and this is important ground-breaking work", Hans Johansen writes in an email to sciencenorway.no. He is a psychologist at Vestfold Hospital.
At the clinic for physical medicine and rehabilitation, health personnel often encounter the reports of perceived cognitive impairment in chronic pain disorders.
"This issue applies to several patient groups with different types of nerve damage, where chronic pain, either peripheral or central, may be part of the symptom picture," Johansen writes. He believes the discovery opens up new angles for understanding the conditions, as well as for treatment.
Participants with nerve pain make more mistakes
Participants were given digital tasks requiring them to remember different patterns that appear at random, and then find where they are hidden. They completed various IQ tests over a two to three hour period. The tests also measured coordination, responsiveness and impulse control.
"It was surprising to find that people who have pain after injuries to the nervous system actually scored worse than patients with fibromyalgia," says Jacobsen.
When remembering as many as eight different objects, participants with nerve pain clearly make more mistakes than both patients with fibromyalgia and healthy people.
The test is certified to measure memory and concentration.
What is nerve pain?
Pain due to an injury to the peripheral nervous system is called neuropathic pain. These pain types are triggered by an event or clear cause.
"Neuropathic pain could result from an unintentional discharge while hunting, a traffic injury or an injury from surgery – like pain after a shoulder operation or dental surgery that has led to severed nerves," Jacobsen says.
Another common cause of neuropathic pain is damage to the nervous system in a person's legs, most often due to diabetes. This is called polyneuropathy.
The cause of Fibromyalgia is still unknown
Fibromyalgia differs from these examples in that we haven't figured out exactly where the pain occurs or what causes it, Jacobsen explains.
These patients' pain is usually diffuse, that is, they have pain throughout the body. The cause is unknown and it has been suggested that the pain could be associated with depression and stress.
"Women are overrepresented among patients with fibromyalgia, but among patients with nerve damage the gender distribution was more similar," says Jacobsen.
Could lower the threshold for sick leave
The tests taken by the participants can easily be transferred to challenges in daily life that have to do with orientation and memory, like remembering where you put the keys, where you parked the car, or remembering the password to your online bank account, according to Jacobsen.
If you experience several such impairments every day, you can easily feel hard hit.
Especially in working life, struggling to absorb new knowledge and to remember information from meetings can have serious consequences," says Jacobsen.
He fears that these challenges could lead to people not feeling competent in their work tasks, and might result in lower thresholds for sick leave.
Half of patients affected
Another finding that surprised the researchers was that the problems with cognition applied regardless of how intense the pain of the individual participant was.
The participants stated in advance how much pain they had, on a scale from zero to ten.
"We found no connection suggesting that the worse the pain, the more problems with this particular test, which measures how well you remember where and when you last saw a name or pattern," Jacobsen says.
It is important to emphasize that not everyone with nerve pain experiences impaired concentration and memory.
"A questionnaire completed in advance revealed that cognitive impairment affected about half of all the patients that come for treatment at the pain clinic," he says.
The researchers only included in the study individuals who reported that they had cognitive problems.
Pain can interfere with memory transfer
Their findings are supported by animal studies in which pain was inflicted on rats.
Researchers tested how well the rats remembered patterns and compared them to the behaviour of pain-free rats.
"When neuropathic-like pain is inflicted on animals, the researchers observe that it has a direct negative impact on the hippocampus. This may indicate that the memory transfer function of the hippocampus is impaired."
"The hippocampus is the place in the brain that moves short-term memories into long-term memory," he says.
Pain needs to be taken more seriously
As many as 1.3 million Norwegians experience pain, and many with chronic pain disorders eventually experience adverse side effects from painkillers.
The senior researcher believes that many of these patients who may also struggle with concentration and memory are not taken seriously enough by the therapists in the health care system.
Jacobsen is quite concerned about how little follow-up such patients receive. In another study, he and colleagues studied the effectiveness of a new treatment method for cognitive impairment due to chronic pain.
"These cognitive impairments can be reversed with the right treatment," says Jacobsen.
Hans Johansen at Vestfold Hospital believes that the focus on the relationship between pain and executive functions involving performing actions like self-regulation or metacognition is particularly interesting.
"This is a clinically very exciting topic that opens up new angles both for understanding the conditions as well as for treatment," Johansen says.
Translated by: Ingrid P. Nuse
Reference:
H. B. Jacobsen et al.: Comparing objective cognitive impairments in patients with peripheral neuropathic pain or fibromyalgia. Scientific Reports, 12 January 2020.
———
Read the Norwegian version of this article on forskning.no