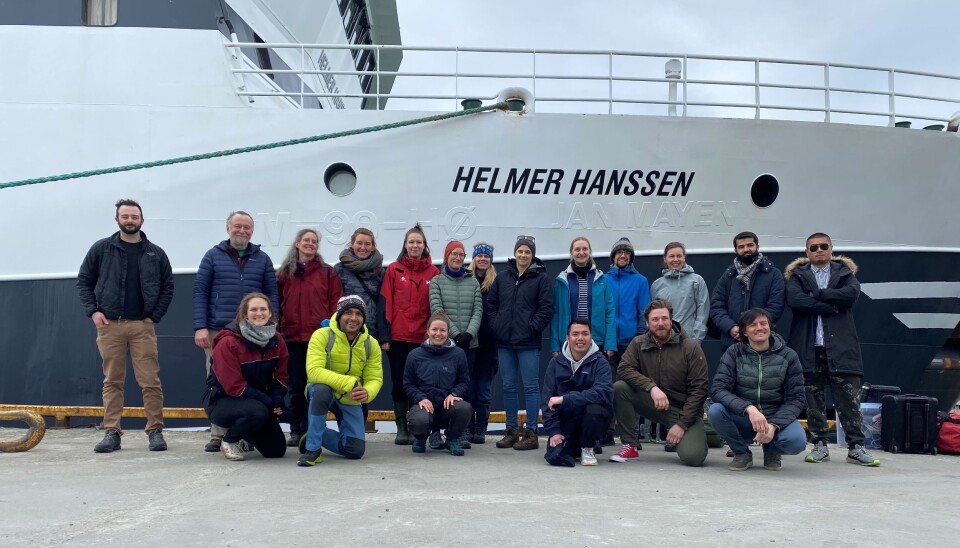 First experience onboard the RV "Helmer Hanssen"
For the first time in my life I am going to experience Phytoplankton blooming in Arctic. The vessel is soon ready to take us on board, and we are currently sitting in isolation at beautiful Sommarøy. My thoughts now are on the journey. How will it be?
They see the "marine life"; we seek an "algorithm" for water quality monitoring and parameters retrieval. The marine water quality or optical properties of water depend on what is present across the water columns. In my Ph.D. project, the main "objective" is to develop an algorithm to accurately map satellite derived radiometric data into the concentrations of in-water constituents such as Chlorophyll-a (a proxy to aquatic biomass) in the transitional Barents Sea. By remotely sensing its optical properties, we can better understand the large-scale algal bloom dynamics in the region.
Background
Muhammad Asim (UiT) is going out on his first cruise in The Nansen Legacy project. He will blog about the experience of getting first hand data and how to collect them. Asim will talk about his journey in three blogs from the cruise, so stay tuned.
Make an algorithm to detect algae bloom
In addition to that, I am also interested in the verification and calibration of satellite instruments in the high latitude waters, i.e., the Barents Sea region. In order to use the satellite radiometric data, in-water samples need to be collected together with the corresponding radiometric data. Therefore, I will participate in the in-water sampling exercise (Arctos Cruise) to learn how to collect water samples and analyze Chlorophyll-a using High Performance Liquid Chromatography (HPLC). Further, above-water radiometric measurements will be collected to validate the satellite data. Based on the validation of the satellite data, a regionally tuned algorithm that can detect algae bloom and estimate Chlorophyll-a in the Barents Sea waters will be developed.
Isolation and preparations for the cruise
It's almost a week since we have left Tromsø and quarantined in this beautiful place called Sommarøy. A small island about an hour outside of Tromsø in Northern Norway, about 300km above the Arctic Circle with breathtaking nature and wildlife. An attractive place for tourism and famous seeing Northern Lights in winters and midnight sun in summer.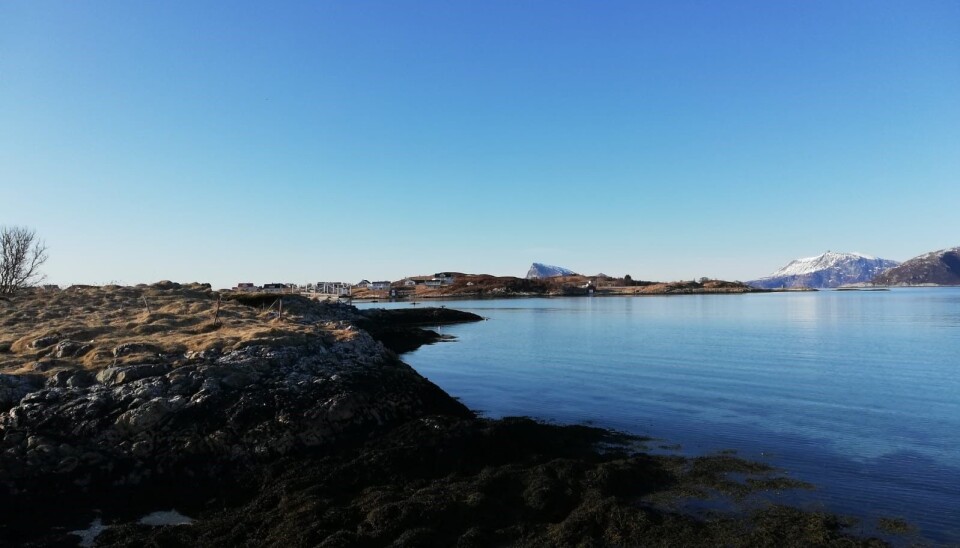 Slowly, we are preparing for the cruise that will start in few days. We have daily lectures followed by student presentations and informal discussions. The senior researchers deliver not only science lectures but also their field experiences (success and failures), which is always good to hear as a Ph.D. student. For refreshment, we can go out for walks to explore nature and discover fascinating birdlife close to the hotel. There are Sea eagles in the air, oystercatchers, Redshank and geese on the beach, common Gulls around the hotel – much more to explore.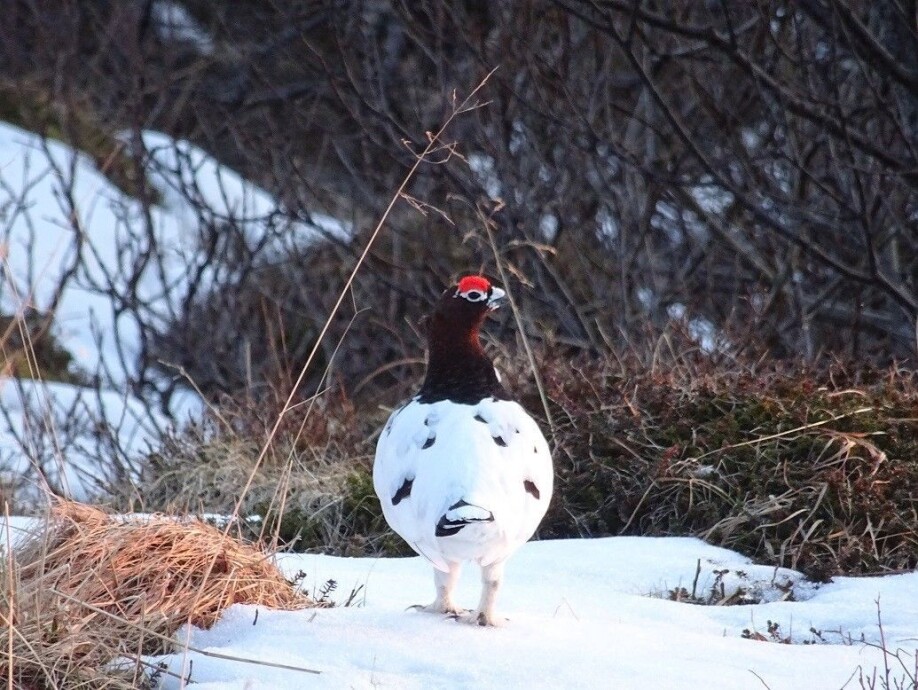 Expectations and concerns from Cruise:
I have been on smaller Boats (not for research purposes) before; however, onboarding a bigger Research Vessel such a Helmer Hanssen will be my first experience. I am excited to be a part of a team of scientists from various disciplines to study the awakening of the marine ecosystem in the Barents Sea (April-May). This cruise may give us opportunity to view the algal blooms phenomenon closely. I am curious to know how it looks like. The satellite images show that the algal bloom can cover an area of several Kilometers. I hope I will see the spatial and temporal variation in the phytoplankton bloom during cruise mission.
There are many concerns before boarding the cruise. Besides rough seas and seasickness, we have to consider i) safety regulations to make sure everything we do during the fieldwork is safe, ii) calibration and testing of equipment to ensure that we get all the data we need, iii) weather conditions are suitable for optical remote sensing (no or low clouds), and iv) there is a satellite overpass during the time water samples are collected. Furthermore, I have neither collected in-water samples nor worked on deck before. The ship I am joining will be crewed with an interdisciplinary team of scientists. There is a high level of organization and coordination to get everybody working as a team. However, I am looking forward to having a great work experience with the support of my colleagues. I am sure that I will try my best to improve my understanding and knowledge of field sampling and tell my coworkers about my work. Maybe this creates opportunities for collaboration.
If you want to follow Muhammads journey he will update you in the next blog with showing you pictures of how water samples were collected including success and failures, how he measures above water radiometric data with pictures of sensors setup, and share his experience of working in a team with people from different backgrounds and experience.
ARCTOS/NL Polar Front Expedition 2021
The key idea behind this joint research and teaching cruise is to carry out a detailed characterization of the Barents Sea Polar Front using a combination of remote sensing and traditional and autonomous sampling platforms/techniques.
This study will show how physical processes, at different scales, influence ecosystem traits across the Polar Front. This includes the characterization of the spring bloom at both sides of the front anticipated to occur in the region during the cruise, in addition to assessing standing stocks of phytoplankton, zooplankton, fish and benthos. The master students, PhD candidates and Post-docs joining this cruise will be actively involved in all sampling procedures, sample processing and data analysis
We will also describe links between biological and physical processes taking place around the frontal system. This polar front study aims to increase our understanding of the living Barents Sea.
Akvaplan-NIVA provided 4 glider vehicles (two Seagliders Hydroid M1 and two Sailbuoys) for this cruise which is sponsored by Equinor for covering the cost of the participation of Akvaplan-NIVA and the deployment of the Gliders. The integration of the plankton sensor UVP6 in the Seaglider M1 is financed by the EU project 'BIOGLIDER' (EratNet MARTERA program).
Welcome to a journey through the Arctic!
This blog is written by researchers and participants linked to The Nansen Legacy Project.
They will share their experiences and knowledge from research cruises in the Barents Sea.
The research vessel F/F «Kronprins Haakon» gives unique opportunities to explore the rapidly changing climate and ecosystems in the Arctic.
To ensure a sustainable management of the Northern Barents Sea and the adjacent Arctic Basin throughout the 21st century a new knowledge base is required.
(Top picture: Christian Morel / www.christianmorel.net / The Nansen Legacy)
Read more blog posts from the Nansen Legacy Project Blog.