Blog: Natural Histories
Blog: natURAL HISTORIES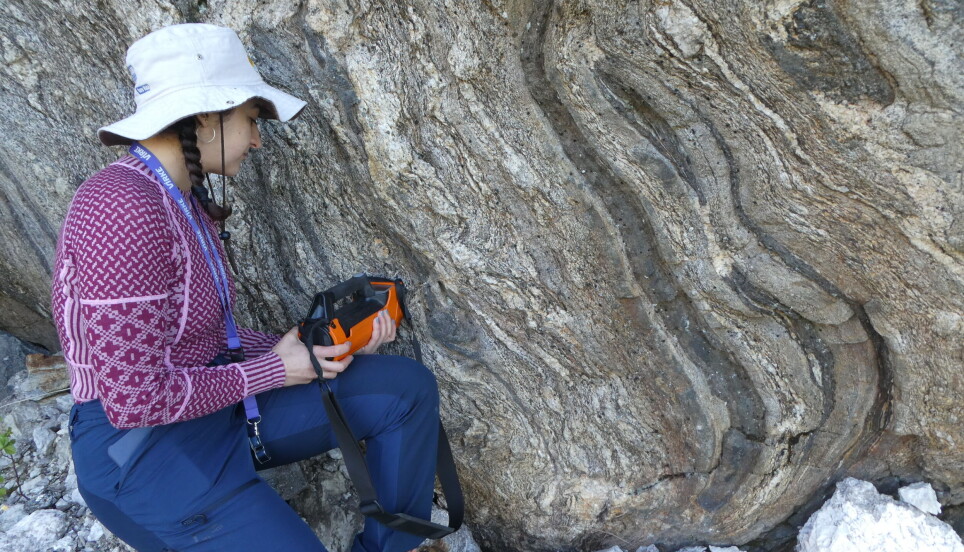 Development of battery metal exploration strategies for European resources
The ongoing climate change affects our society through impact on a range of social and cultural areas as well as the effect on the environment and on natural resources. Reducing CO2 emissions is one way to limit this impact.
The world energy production (electricity, heat and transport) is responsible for about 75 per cent of manmade CO2 emissions. The transition to renewable energy production utilizing solar-, wind- and hydropower will substantially reduce these emissions and, thus, has become the major strategic aim for many nations.
The transition, however, necessitates considerable technological changes by producing photovoltaic systems, wind and hydro turbines and batteries for renewable energy storage.

The tremendous demand for these technologies requires specific raw materials in large quantities. One of the currently most sought-after raw materials is lithium for battery manufacturing.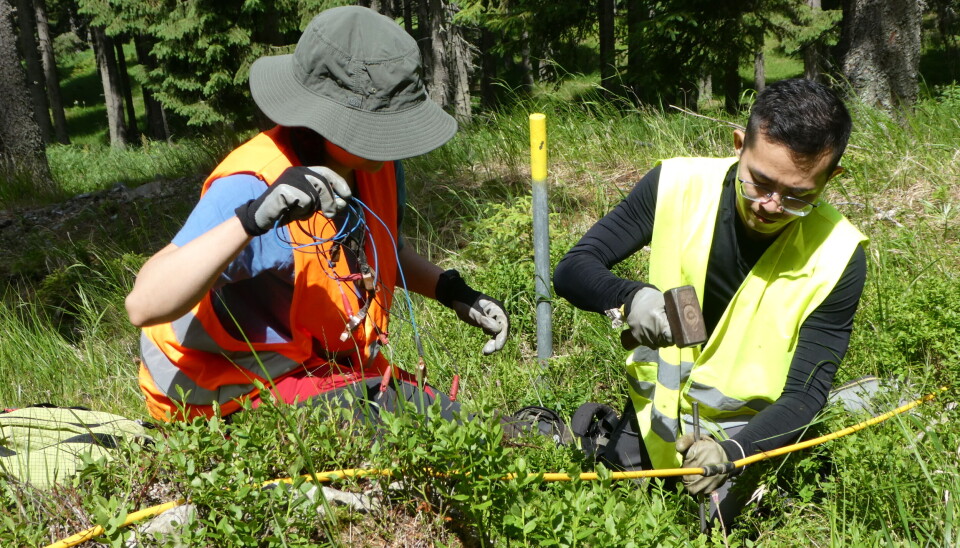 Lithium occurs naturally, sometimes in very high concentrations, in pegmatites, a very coarse-grained magmatic rock. In Norway, pegmatites are common but only a very few of them may contain lithium.
This summer, Patrícia Caixeta Borges, master student at the Natural History Museum of the University of Oslo, received a UiO:Energy Research Scholarship to test and develop exploration techniques to identify lithium-containing pegmatite resources in the Meløy-Glomfjord area in Norway and in Wolfsberg near Graz in Austria.
The aim of the project is to increase the European resources of lithium to be more independent from lithium imports from Chile, USA and Russia and to lower transport-related CO2 emissions of lithium concentrate. UiO:Energy funds interdisciplinary research initiatives that aim to develop knowledge that facilitates the transition towards more sustainable energy systems.
In June 2022, fieldwork in Meløy-Glomfjord was carried out in cooperation with Kuniko AS, an exploration company searching for battery metals in Norway and other parts of Europe. During the field campaign, province scale and geochemical sampling were carried out to identify the most lithium-enriched pegmatites.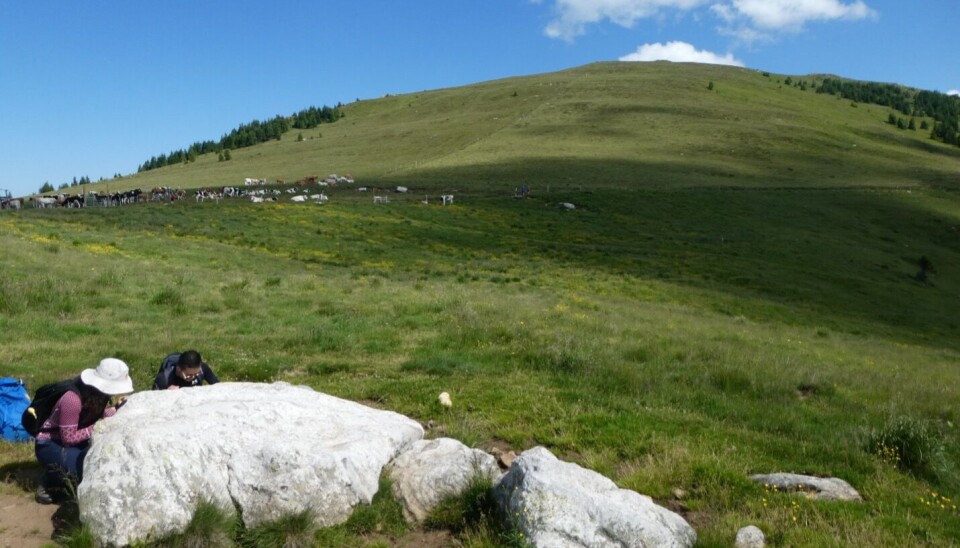 In addition, methods were applied to establish the mineralogical, petrological and geophysical properties of pegmatites.
In Wolfsberg, geological mapping and geophysical exploration methods were carried out to uncover the size and extension of lithium-bearing pegmatites, which are hidden below vegetation and soil. This field campaign was done in cooperation with the German exploration company Terratec GmbH.
Field testing of exploration methods revealed that electrical resistivity measurements are one of the geophysical methods which might be able to detect hidden pegmatite bodies.
Patricia Caixeta Borges will continue to work in her master thesis on the characterization and genesis of lithium-bearing pegmatites to better understand how this type of lithium deposits is formed and where and how they can be found in Europe and other parts of the world.
About this blog

The Natural History Museum in Oslo, Norway, holds not only a huge collection of natural history objects, but also hosts a diverse team of researchers from all corners of the world.
These researchers possess a shared curiosity into understanding the origins of our planet and the life it harbors.
In this blog we share findings, results, stories, and anecdotes from this curiosity-driven research.