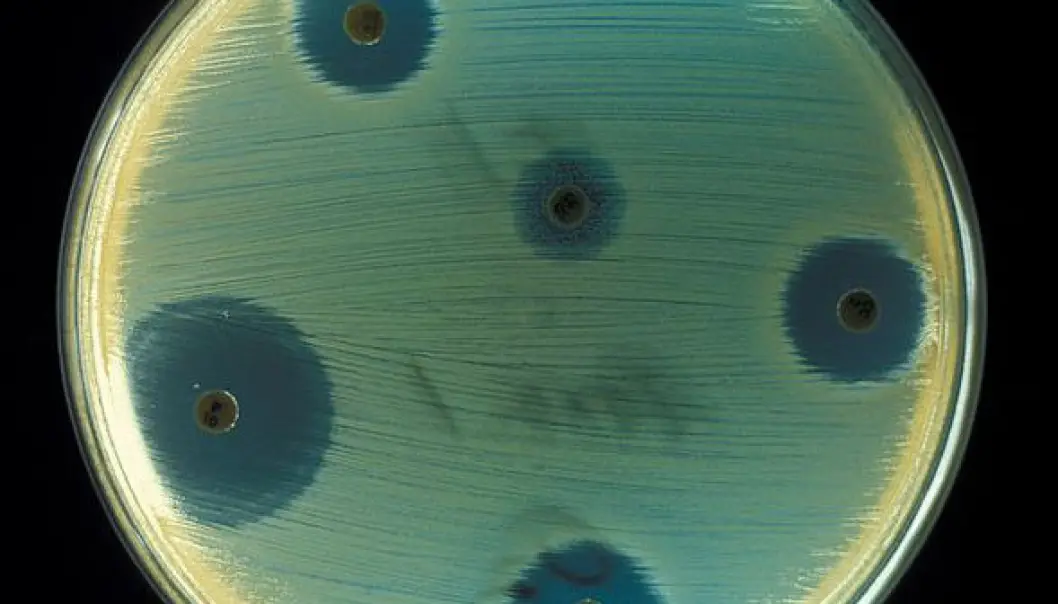 Teens are major yellow staph carriers
Seven out of ten 15- and 16-year-olds in two municipalities in Northern Norway are long-term carriers of yellow staphylococci in their throats and about half carry the bacteria in their nasal passages.
Denne artikkelen er over ti år gammel og kan inneholde utdatert informasjon.
"These are dramatic quantities, even though most carriers of this yellow staphylococcus don't fall ill," says Associate Professor Anne-Sofie Furberg, of the Department of Community Medicine of the University of Tromsø.
"It means we have a huge reservoir of contagion and that more persons with impaired immunities are at risk," she continues.
Along with Professor Johanna Sollid and others, Furberg has found out that bacteria strains of Staphylococcus aureus, also called yellow or golden staph, have now specialised in colonising the bodies of youth, both men and women.
According to the two researchers we will just have to become less dependent upon antibiotics, if we wish to make headway in our battle against staphylococci.
Worried about contagion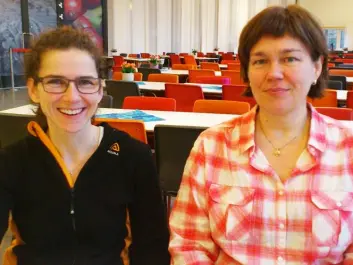 Staphylococci aureus are often referred to as the hospital bacteria because they are linked with serious illness and deaths when multiresistant strains infect hospital patients.
"Additional carriers out in the public can increase chances of contagion, raise the number of cases, increase the use of antibiotics and aggravate the resistance problem," says Sollid.
A total of 1,000 high school students have participated in the study, which revealed large numbers of teenagers carrying yellow staphylococcus in their nasal passages and throats.
The study was called Fit Futures and is an extension of a study called The Tromsø Study. The other results will be published at a later date.
Trying to break the interplay between carrier and host
Yellow staphylococci
Upwards of 75 percent of all yellow staphylococci are resistant to penicillin, and they can also be hard to fight with other types of antibiotics.
Healthy adults who carry yellow staphylococci don't usually get infected by it. But if they do, they are subjected to a risk of increased illness and mortality.
Norwegian researchers and health officials are concerned about contagion by MRSA, multiresistant yellow staphylococci, in Norwegian nursing homes and hospitals.
Sollid and Furberg say the new results showing that 70 percent of the teenagers have staphylococci in their throats are disconcerting.
Another study, with 4,000 participants, that Furberg and colleagues published last December revealed that one out of four adults - 25 percent - is a carrier of the potentially dangerous bacteria. This study is also published in Journal of Clinical Microbiology.
With so many carriers of Staphylococci aureus, the researchers conclude it's evident that the bacteria often make their way into hospitals, rather than originating there.
Sollid explains that as many as half of the young men under age 30 have staphylococci in their nasal passages, and that women are less likely to carry the bacteria.
"Our objective is to attack it in the carrying stage, to reduce the number of Staphylococci aureus carriers, and determine how to break up the interplay between carriers and infected hosts," says Sollid.
A matter of lifestyle and environment?
The prevalence of the bacteria among adults is much lower than in the teenage population in the two northern municipalities Balsfjord and Tromsø.
This leads the University of Tromsø researchers to question whether there are now more carriers around us and if this can link somehow to our lifestyles.
"We haven't evolved genetically in the past 15-20 years, so we think the high share we see amongst young people ties in with lifestyle and environment. They congregate more closely than adults, and there are also indications of a connection between carriers of staphylococci and obesity and diabetes," says Furberg.
Diabetes patients have elevated levels of blood sugar and persons who are overweight often have chronic infections in which bacteria thrive.
"This has been shown in a study from the Netherlands, and it is something we will also be testing," says Furberg.
Vitamin D plays a part
As the number of Staphylococci aureus carriers in Norway increases it follows that chances of contagion can also mount.
Increased contagion pressure can lead to more cases of infection and increased use of antibiotics, which in turn exacerbate problems with multiresistance.
"However, to date we have only experienced a small increase in Methicillin-resistant S. aureus, MRSA, infections in Norwegian hospitals," says Sollid.
Sollid and Furberg have also contributed to a study published last October, which indicated that low levels of vitamin D can raise the likelihood of a person carrying MRSA.
In recent years a number of studies have signalled that this vitamin plays a role in our immune system.
"Our results point toward a reduced risk of carrying yellow staphylococci if we have increased levels of vitamin D in our bodies," says Sollid.
Vitamin D stimulates production of antimicrobial peptides, which can attack the bacteria cells.
"If everyone were to get more vitamin D, it's conceivable that we could have fewer carriers of staphylococci," says Furberg.
-------------------------------------------------------
Read the article in Norwegian at forskning.no
Translated by: Glenn Ostling
Scientific links
External links
Related content