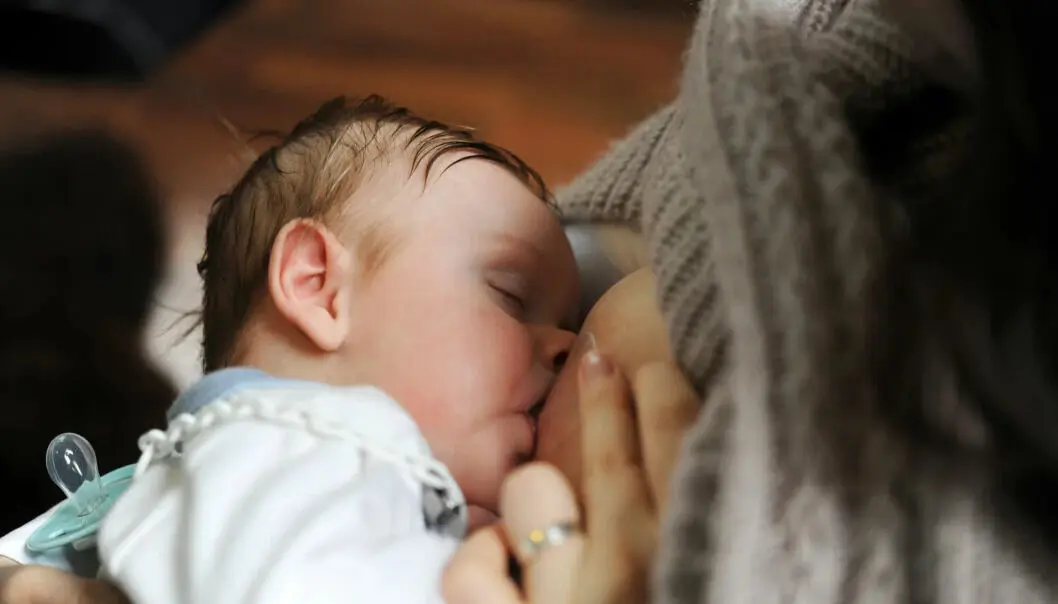 Children who are exclusively breastfed lack iodine
Three-month-old babies who are exclusively breastfed have too little iodine, a new study shows.
Previous studies have shown that both pregnant and breastfeeding women in Norway have too little iodine. Now researchers have also focused on the children, the Institute of Marine Research (link in Norwegian) write in a press release.
The researchers discovered that children who were exclusively breastfed had a lower iodine status than recommended in the first months of life.
There was a clear difference between the babies who were exclusively breastfed and those who received baby formula. Only children who were exclusively breastfed at three months had iodine levels below the recommended level. The children who only received breast milk substitutes had sufficient iodine status.
113 infants were included in the study. They were followed up at ages 3, 6 and 11 months.
Should continue to take iodine supplements
"There is a clear connection between the babies' and the mothers' iodine status," says PhD candidate and clinical nutritionist Synnøve Næss.
Iodine status increased during the first year of life, and at both six and eleven months of age, iodine levels were sufficient at the group level.
"At the age of 6 months, most children have started to eat a little themselves and are introduced to other sources of iodine in their diet. They are therefore not so dependent on getting everything they need via their mother's diet," says Næss.
In the study, researchers saw that only 30 per cent of mothers took iodine supplements when their babies were three months old. And only 17 per cent took supplements when the children were six months old.
"There are few who take iodine supplements whilst breastfeeding, and we also saw that there were many who stopped taking supplements after pregnancy. Many people may not know that the advice for iodine supplements is the same for pregnant and breastfeeding women," says Næss.
Not much data available
Young children are especially prone to iodine deficiency since iodine is important for the development of the brain and nervous system.
Even though the babies had too low levels of iodine, the researchers did not see any connection between iodine levels and thyroid function.
"This means that we do not know what the clinical implications of these results are", says Næss.
There is little data on iodine levels in Norwegian infants, and according to the press release, this is the first of its kind to measure iodine levels in a group of infants in Norway over time.
———
Translated by Alette Bjordal Gjellesvik.
Read the Norwegian version of this article on forskning.no
Reference:
Næss et al. Infant iodine status and associations with maternal iodine nutrition, breastfeeding status and thyroid function. British Journal of Nutrition, 1-27 (2022). https://doi.org/10.1017/S0007114522001465 Abstract.