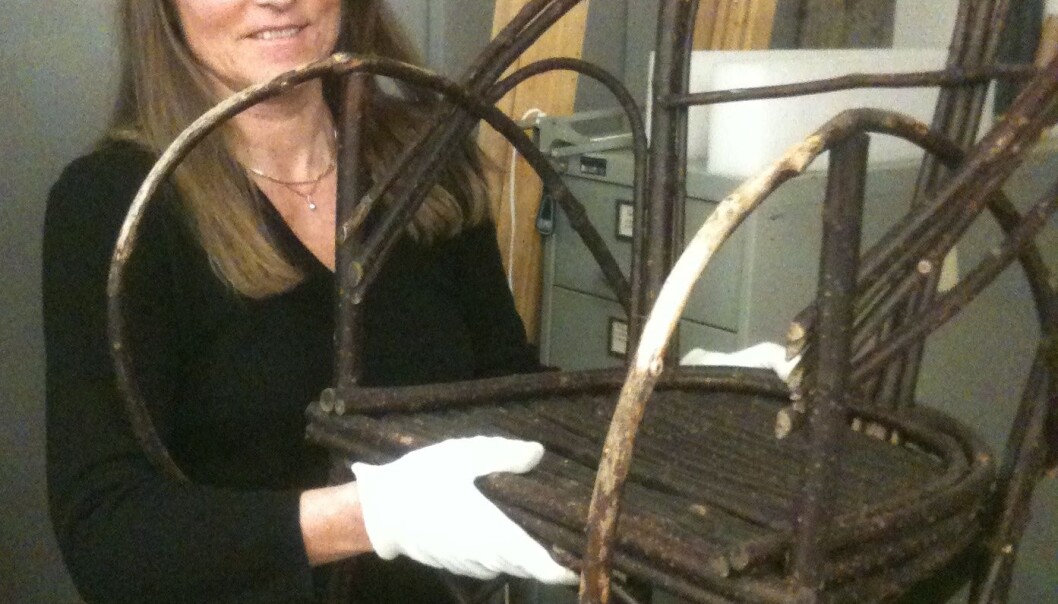 Legacy of a dexterous northerner
Tromsø University Museum has a rocking chair of unknown origin, which demonstrates the handicraft of ordinary people.
Down in the basement of Tromsø University Museum, among the objects that aren't on display, behind a door and hidden away in a corner – that's where we find Associate Professor Anita Maurstad's favourite object in the collection:
It's a rocking chair of indeterminate age and providence.
It isn't made of mahogany, teak or ebony, has no carved details or gilded lion's paws, and we have no reasons for suspecting it's ever been in contact with the hindquarters of the high and mighty.
And there's the crux of the matter: the straight-forward lack of pretence shown by this rocking chair is what fascinates Maurstad.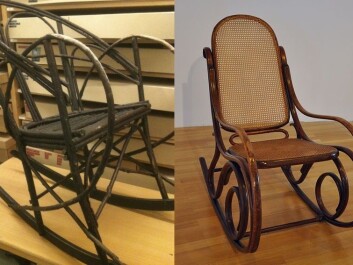 "This chair represents something that might not get so much focus when talking about northern Norwegian culture: the ability to be good with your hands," she says.
Home-made Thonet
The rocking chair was picked up by the museum staff at an auction a couple of years ago, but they don't know where the chair came from.
"We bought it because it's a fine object, not because we know the whole story behind it," says the professor, while carefully handling the chair with white cotton gloves.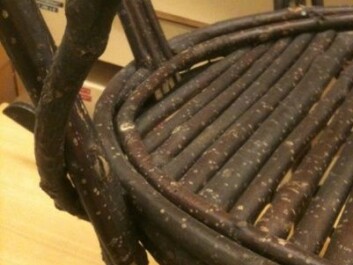 "Perhaps someone who knows more about the ageing of woods can estimate its age by its fragility, but I can't."
The rocking chair is an imitation of the Thonet style. Michael Thonet was a German-Austrian cabinet maker who developed the process of steaming wood to soften it and press the material into curves and circles.
The Thonet style became the rage of fashion in the 1800s – and despite a lack of funds for buying manufactured versions, its popularity appears to have wandered just about as far north as you can get in Europe.
Maurstad thinks somebody has seen a Thonet chair and liked it and then gone out in the woods and found some rowan branches and then built their own version.
We have asked Norwegian researchers from different museums and collections about what is their favourite object and why. Anita Maurstad chose a rocking chair with an unknown past.
"What we see here is a handicraft and I like the way it demonstrates how ordinary people could be innovative and competent enough to make a piece of furniture like this," she says.
Chair first
The rocking chair consists of two elements: the chair itself in a typical Thonet style, with curved details and intricate joints, and the rockers, which have a completely different origin.
The rockers are made of a different wood, and could have come from an older rocking chair which broke.
Maurstad thinks that it was first built as a normal chair and then the rockers were added later. The legs aren't of equal length now, but they could have been cut to fit.
Few antique collectors in the North
Maurstad says the chair itself is far from being typically North Norwegian.
"I have spoken with antique dealers who are surprised at how little demand there is for, say, mahogany furniture and other antiques up here in the North. Such items can sell for about €2,000 down south but here nobody wants them, at least not at such prices.
The same can be said for traditional Norwegian rose-painting rural furniture. They stem from a culture that people here don't quite identify with," she says.
So the rocking chair is not typical of northern Norwegian culture, as far as style goes.
"It's more the product of an innovative, jack-of-all trades and do-it-yourself philosophy. But I do wonder where it came from and who might have used it," says Maurstad.
---------------------------------
Read this article in Norwegian at forskning.no
Translated by: Glenn Ostling
External links
Related content