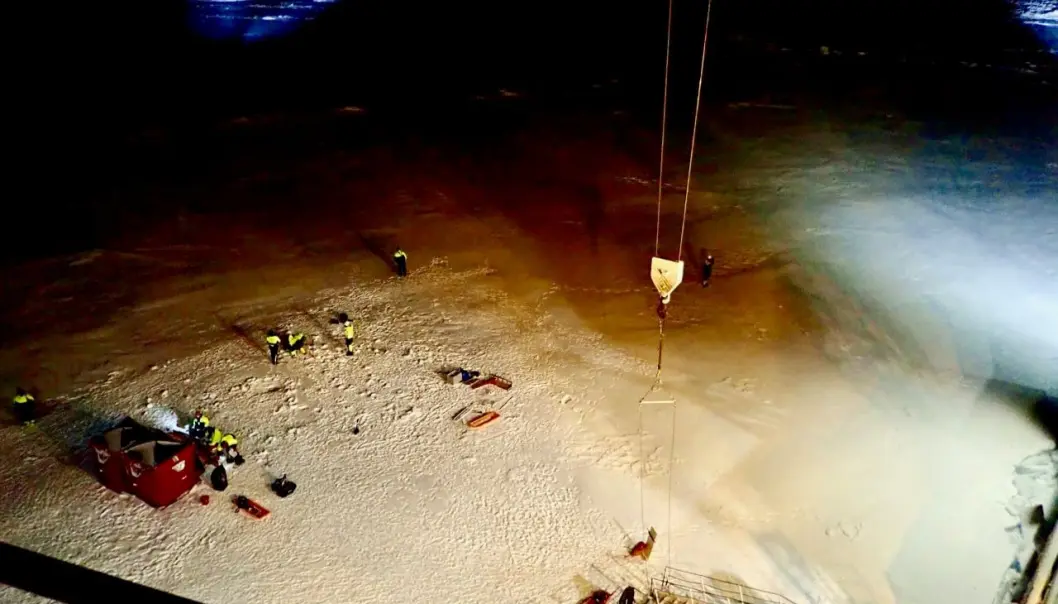 Blowing in the Arctic wind
Imaging driving with an open cabriolet car at 90km/h inside a gigantic freezer box at -25 degrees C with all windows opens. This does not sound comfortable and most people would not be part of such a situation voluntarily. But this has been the conditions we had been facing for the first days of our Q4 expedition.
A gale had hit the Barents Sea, and we had been very, very lucky, that we went north of Svalbard avoiding the worst parts in the more southern Barents Sea around our station P1. Still, the combination of strong winds and very cold air temperatures were not very inviting to work outside. Luckily, within the ice covered Arctic, no waves exist, eliminating sea sickness and most of our scientific work can be done either inside the ship (with the RV Kronprins Haakon's moonpool) or from its deck, where we are only for few minutes exposed to the weather.
When planning for the first major ice station at station P7, this weather setting caused large concerns, as frostbites could occur within minutes in the wind and temperature conditions. We were approaching wind chill temperatures where work on the ice would not have been allowed at all due to unacceptable risks. Luckily for us, temperatures increased (to a "warm" – 13 degrees C) and winds dropped to only 20km/h, allowing us to work safely for hours on the ice today.
Team work is everything and the entire science team stepped up by either by making ice holes, taking ice cores, providing logistical support or checking for polar bears from the bridge and ice (none came). Hard physical work kept everybody warm and after about 8 hours of work, all required samples had been taken in addition to the normal work, that runs 24/7 on board the ship. We were still all very relieved that we had achieved our planned ice science program.
Now we focus on our water column and sea floor work and need to recover incubations and sediment traps we left in the ice by tomorrow afternoon. Tomorrow "night", we will leave the northernmost deep Arctic Ocean station P7 (at 82 degrees N) to head south to P6, about 30nm from P7, and located on the shelf slope at about 800 m depth. This will give time to process the hundreds of individual samples and experiments that all teams have collected and started over the last two days.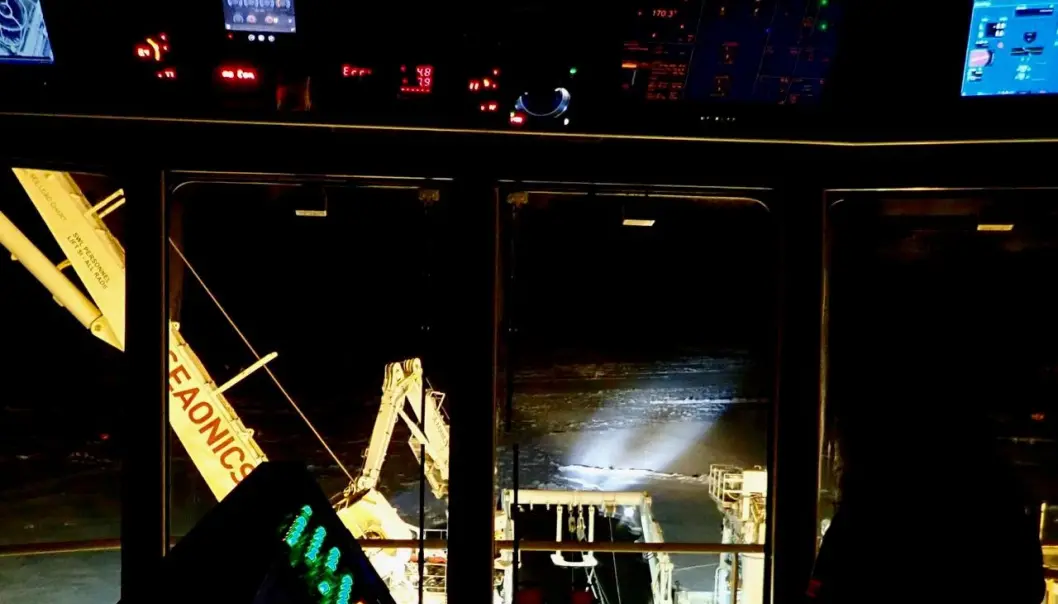 Welcome to a journey through the Arctic!
This blog is written by researchers and participants linked to The Nansen Legacy Project.
They will share their experiences and knowledge from research cruises in the Barents Sea.
The research vessel F/F «Kronprins Haakon» gives unique opportunities to explore the rapidly changing climate and ecosystems in the Arctic.
To ensure a sustainable management of the Northern Barents Sea and the adjacent Arctic Basin throughout the 21st century a new knowledge base is required.
(Top picture: Christian Morel / www.christianmorel.net / The Nansen Legacy)
Read more blog posts from the Nansen Legacy Project Blog.