Developing a robotic georadar to make archaeological surveys easier
Surveys using ground-penetrating radar have helped archaeologists in Norway discover among other things a Viking ship and a Viking longhouse. An automated version now promises to make these surveys even more efficient.
Georadar, or ground-penetrating radar, allows archaeologists to see what's under the ground without digging in it. Radar pulses create a sort of x-ray of objects 2-3 metres below the surface.
This is for instance how the Gjellestad Viking ship was discovered in Norway in 2018.
The ship has since been excavated, more about this here: The 12 most exciting finds from the Gjellestad Viking ship dig.
Georadar surveys have also during the past few years discovered, among other things:
Self-driving georadars
Archaeological surveys using georadar today involve archaeologists themselves driving the vehicle with the instruments in place.
"This places a great demand on precision when it comes to the driving patterns and surveillance of georadar-measurements for hours at a time in the field. A self-driving function based on GPS-navigation will give a high precision for data collection and will also relieve the driver," Knut Paasche, head of digital archaeology at the Norwegian Institute for Cultural Heritage Research (NIKU) says in a press release (link in Norwegian).
"The archaeologists will still be a necessary part of the surveys," he assures.
But rather than spend time driving the vehicles, they will now be able to sit on the sideline and start processing and analyzing the data as they come in.
"This will make us more efficient as it will give us better archaeological data," Paasche says.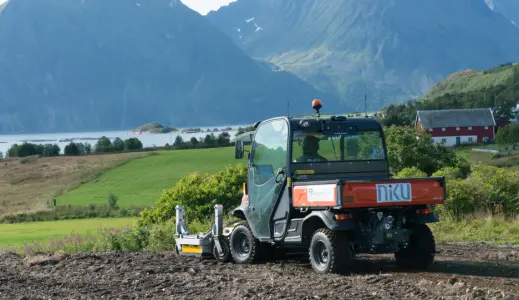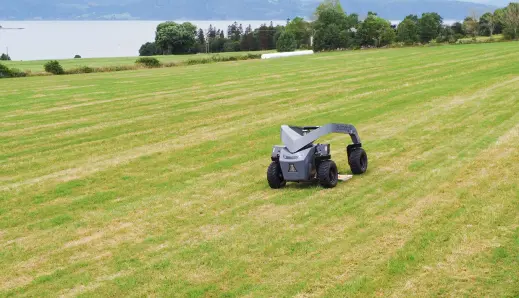 Efficient archaeology
To create the automated georadar-system, NIKU is collaborating with the Norwegian company AutoAgri, who have experience in creating self-driving vehicles for agricultural use. The georadar is delivered by the Swedish company Malå Guideline Geo.
The vehicles will be electric, and thus more climate friendly and less noisy.
The archaeologists in particular hope that the new system – which is set to be operating already in the next field season in 2023 – will be particularly useful in infrastructure projects where large parts of land may need to be surveyed before the building of for instance a road or a railroad.