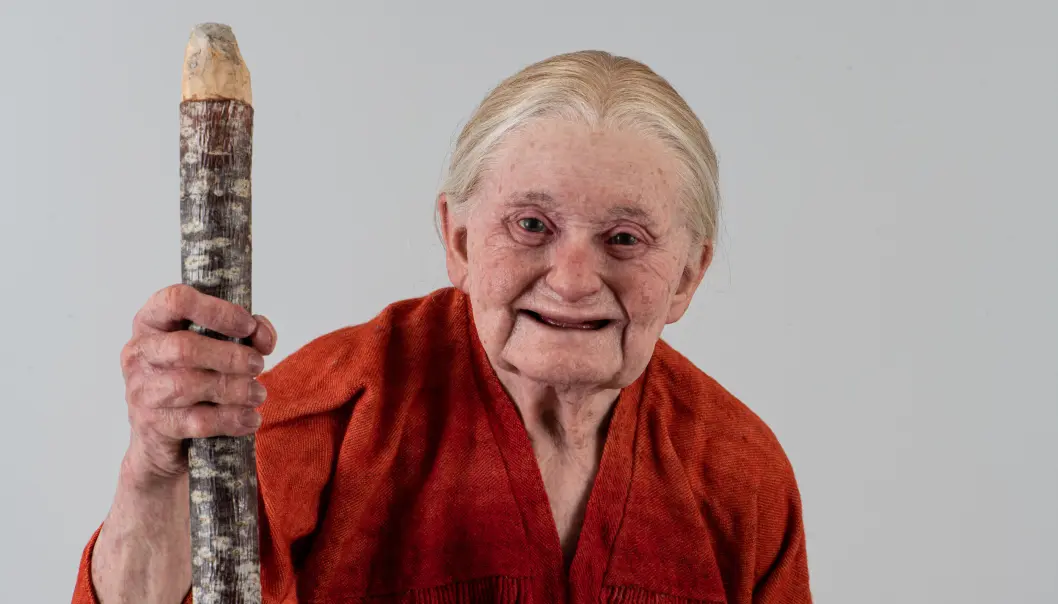 Meet Tora, 65 years old. She lived during the Middle Ages
Researchers have created a model of a medieval woman from Trondheim in Norway, based on analysis of her bones.
The image of the smiling old lady took Norway by storm a few weeks ago. Never before has the NTNU University Museum received so much attention for a posting on social media.
Archaeologist Ellen Grav presents the old lady in a video posted on Facebook.
"I wonder what she would have thought if she was told 800 years ago that one day she would be the main attraction at a museum," Grav says.
A poll on the website of the Norwegian broadcaster NRK decided that her name should be Tora.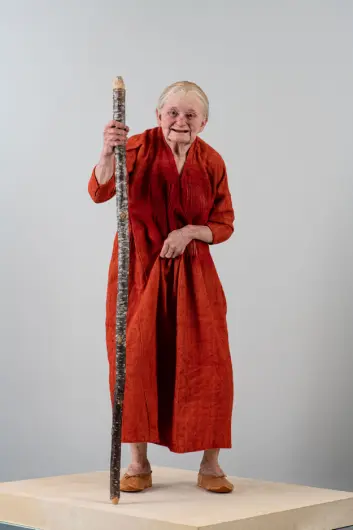 Your typical medieval fashion
Tora was born at the end of the 1200s in the city of Trondheim, in the middle of Norway. The city was in full bloom, the Nidaros cathedral was being built, merchants and craftsmen had plenty to do, and around 4.000 people lived here – quite the size for a medieval city according to Grav.
Her bones were buried at the cemetery belonging to the main street, Kaupmannastretet, and excavated during the 1970s. The street mainly housed craftsmen who would sell their wares through stalls facing the street.
"We can assume that she was from a merchant family, which means she would have been among those slightly better off at that time," Grav says in the video.
The bright orange dress is modelled on an actual dress found in Uvdal Stave Church, dating to the same time period. It has been weaved as it would have been during the Middle Ages, and hand-dyed using a plant called Rubia tinctorum, also known as rose madder or dyer's madder.
Shoes are an abundant find from medieval times, as sciencenorway.no has previously written.
"We've given her a pair of fine handmade leather shoes with a slightly summery feel," Grav explains.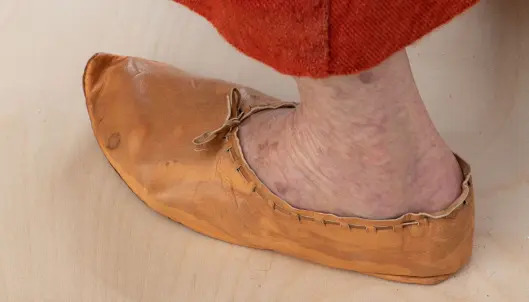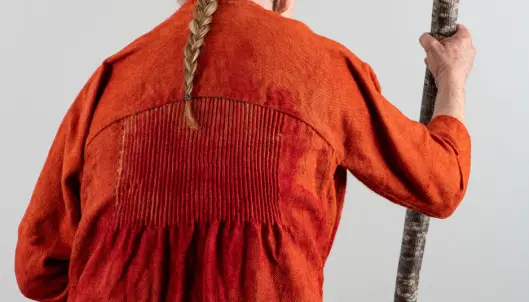 A hard-knock life
Tora would hopefully have had other shoes in her closet, as Grav goes on to explain that while times were blossoming when Tora was born, sometime early during the 1300s, it started to rain – and it did not stop, for decades. Crops failed; people starved.
Tora's bones bear the marks of a life of hard work and disease.
"We can see that she had gout in her hands, shoulders and hips. Her back was also worn out, so she had a bent appearance when she was walking," Grav says.
She had also lost all her teeth – but kept on living for quite a while without them.
"This probably means that she had loving people who took care of her," Grav says.
A recent study done on bones from the Middle Ages in Norway found that those who were wealthy were also tall and had strong bones.
Not taking into account the babies that didn't make it during this time, people on average lived to be around 40-50 years old. At 65, Tora lived a very long life, and most likely had access to nutritious food during her childhood and the rest of her life.
Real people
"We can probably be criticized for not knowing that she looked exactly like this," archaeologist Grav says to NRK.
"But there's something about guessing and fantasizing and allowing yourself to be fascinated by the fact that she actually could have looked just like this," she says.
Archaeology is often centered on artifacts. NTNU's University Museum has wished to show what real people looked like – and not just kings or men, Grav explains to NRK.
------