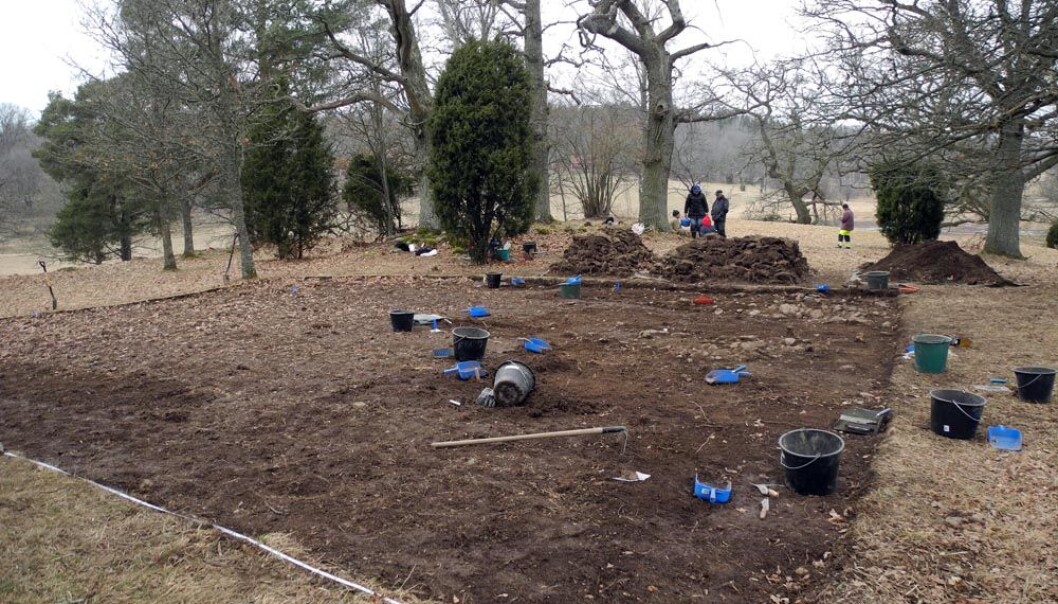 Treasure trove reveals Iron Age town
Västra Vång in Blekinge is now a sleepy rural community on Sweden's southern Baltic coast. It has never been mentioned in ancient or medieval writings. So why are gold figurines and bronze busts turning up there?
Perhaps the locals should have had suspected there was a wealth of history in the soil beneath them. Several discoveries in the past and more recently show that long ago, this spot was out of the ordinary.
Burial mounds from the Viking Age abound here. In the 1860s residents dug up a six kg Viking treasure consisting of jewellery and over 4,000 silver coins. But archaeologists are now making discoveries that suggest this place was a significant, but unmapped centre.
That revelation started to become clearer in 2004 when researchers from Blekinge Museum found a little bronze mask with Celtic characteristics. They kept a lid on the news to prevent the site from being disturbed by treasure hunters. In 2012 and 2013, a team of archaeologists was dispatched to see if more treasures could be unearthed.
It turned out that they could.
Guldgubbar – gold figurines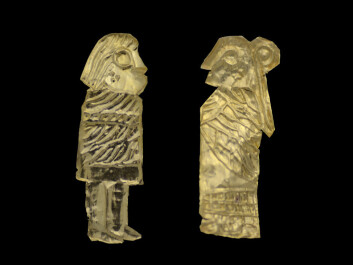 No less than 29 guldgubbar have been found beneath the turf. The term means "little old man of gold", and is also found in Norway and Denmark. These are thin pieces of hammered gold, fashioned as clothed men or women.
The figurines date back to the 6th century AD and were made for a few centuries. They are made of very thinly beaten gold and only a centimetre or two in height. But their significance towers over their size, according to the Swedish archaeologists.
"The discovery of gold from this period shows that people in the area served as soldiers in the Roman Army," says Björn Nilsson, of Södertörn University College in a press release.
"Up here in the Nordic countries the gold coins that had been paid to the soldiers were melted down and formed into guldgubbar and guldkoner [gold wives]," he said.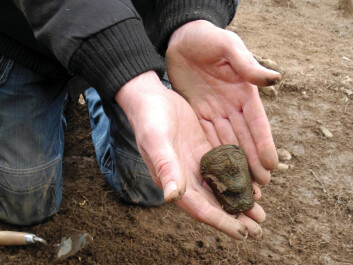 These gold figurines are most often found in spots which once had a significant political or ritual status, according to Blekinge Museum.
This is Sweden's third largest treasure trove of guldgubbar. Soil in Vång also concealed five small bronze busts and a large assortment of undeterminable metal objects.
Could have been a cult spot
The researchers have found signs of iron production, a forge, the making of glass beads and handicrafts in bronze, as well as plenty of house ruins and other remnants of former inhabitancy.
The Blekinge Museum writes on its web pages that these clues tell us this was a vital community during the Iron Age.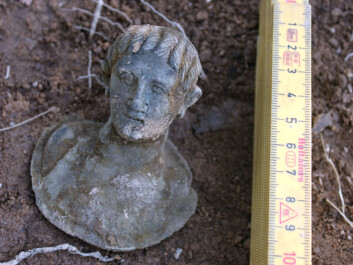 But the characteristic metal artefacts are what really please the archaeologists.
All were found on a majestic hilltop in the middle of the former community. Perhaps this has been more than a place people resided. Could it have been the centre of a cult?
In any case, the museum notes that there are plenty of indications that this was an important site back in the Iron Age.
Västra Vång is centrally located by the Baltic, which since prehistory has been a thriving area for Northern European sea traffic and trade. The archaeologists conclude that these discoveries show Vång's Iron Age residents were well acquainted with their contemporary world, near and far.
------------------------
Read the Norwegian version of this article at forskning.no
Translated by: Glenn Ostling
Related content