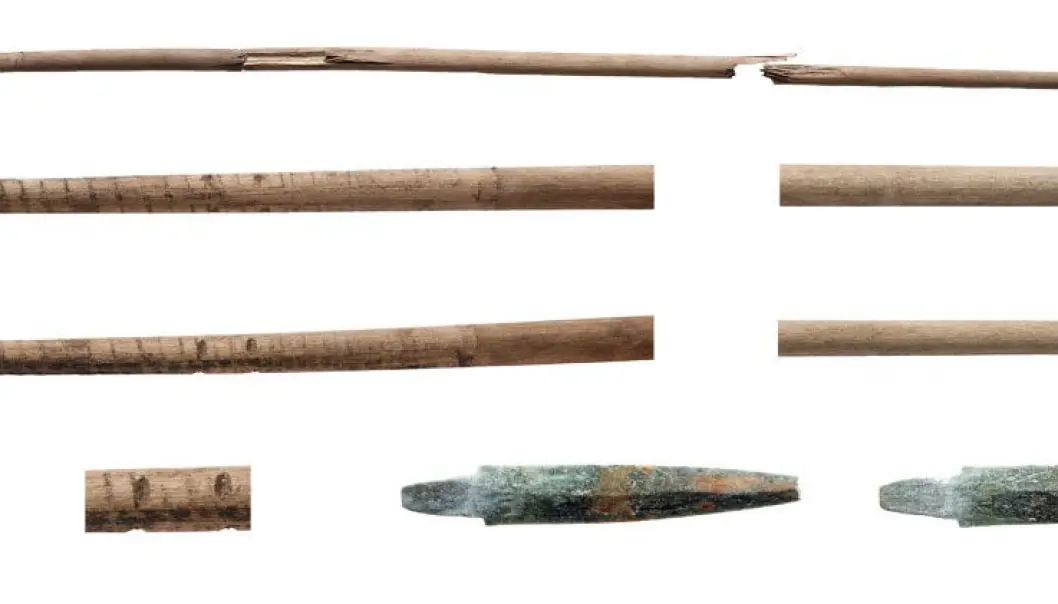 Glacier reveals 5,400-year-old Stone Age arrow
The oldest artefact ever found in a Scandinavian snowdrift glacier has researchers abuzz. "We've never seen 5,000-year-old objects melt out of the ice before," says an archaeologist from the Norwegian University of Science and Technology.
One late August day in 2011 Tord Bretten and his sister Line B. Aukrust came home from an extraordinarily successful hunting trip in Dovrefjell, a mountainous area in central Norway. In addition to a reindeer buck, they had three arrows and two bows that had melted out of a glacier.
One of the arrows turned out to be from another reindeer hunt, but the hunt had taken place 5,400 years ago. This is the oldest archaeological find from mountain snowsfields in Scandinavia.
This arrow, and a slightly younger one dating back 5,200 years, are among finds recently discussed in the publication Antiquity by archaeologist Martin Callanan of the Norwegian University of Science and Technology (NTNU).
Never seen before
Discoveries of arrowheads, arrow shafts and fragments of bows and various tools have been made before in snowdrift glaciers in the Oppdal region. But it wasn't until recently that objects that date back to the Stone Age started emerging.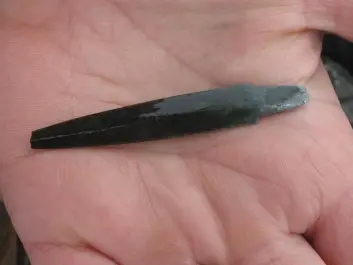 "The things we find are frozen and we think ice must have been there, if not permanently, at least most of the time. Otherwise the bits of wood and leather we find would not have been preserved," says Callanan.
"Things are emerging here that are 5,000 years old. We've never seen this before."
"This could indicate that there hasn't been a comparable melting of the ice in the past 5,000 years," he says. It could be an indication that something new is happening.
One hypothesis is that global warming is the culprit.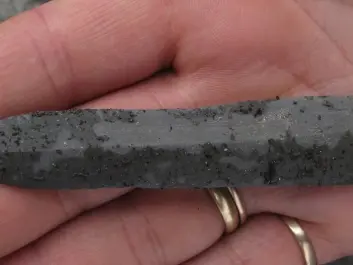 Callanan tells of other signs of large-scale climate changes having an impact on Dovrefjell and the Snøhetta area. Snøhetta is the highest mountain in Dovrefjell. The permafrost is becoming shallower and plants are getting footholds higher up the mountains.
A bank deposit
While exposed wood usually rots and disappears, under the right conditions it can survive for millennia. A snowdrift glacier can preserve such perishables.
Whereas regular glaciers consist of heavy sheets of ice that flow as much as tens of metres per year, snowdrifts that accumulate in a shady spot or depression can accumulate and turn into solid ice over the years that then stays put. This increases the chances of finding intact artefacts, now that warmer conditions are melting these mini-glaciers.
When the ancestors of many of today's Norwegians hunted reindeer in the mountains they would occasionally miss a target or damage their weapons – losing or discarding them in the snow. Under the right conditions some of these artefacts have been preserved in ice for thousands of years.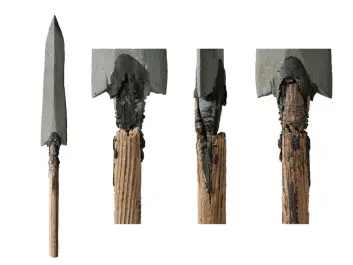 Just a few years ago archaeologists figured the oldest objects anyone could expect to find in snowdrift glaciers would be about 2,000 years old. But in 2006 they started finding older objects, proving that the patches of ice had been there much longer than anyone had thought.
Glaciologists have started taking core samples of snowdrift glaciers in Norway and elsewhere in the world and have confirmed that they can be much older than previously assumed.
2011 was a record year
Staff from the NTNU University Museum has been hunting for artefacts in snowdrift glaciers for a century. Together with local amateurs such as Tord Bretten who have been trained by the museum in rudimentary archaeology, the museum has been accumulating such artefacts since 1914.
But in the last decade the number of finds has nearly skyrocketed, with 2011 as a peak year with 42 discoveries in the summer season.
"Findings of this magnitude are enough for a whole generation and we received all of them in a single season," says Callanan. "Each and every one of them is invaluable to us."
The NTNU University Museum now has 250 such artefacts in its collection. Well over half – 148 – have been found since 2003.
This year's season has just begun and seven discoveries have been made so far.
Like a punch in the gut
On the last Friday in August, Tord Bretten stopped by the museum with his first find of the season, an arrowhead made from bone. Martin Callanan and his colleagues gathered around to look at the piece of bone, placed on a bed of paper in a little tin. They are keen to find out whether the method used to make it will indicate its age and what type of animal bone was used.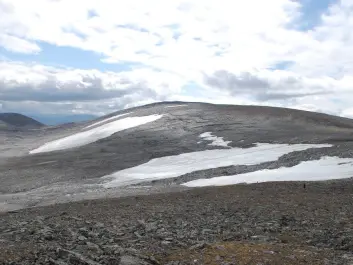 Bretten got interested in finding artefacts in snowdrifts in Oppdal when he was 17 and read an archaeological thesis about the topic. After that it took 17 years before he even made his first discovery.
"It's like getting a punch in the gut," he says of the feeling of finding archaeological treasures in the snow. "It is completely amazing."
---------------------------------
Read the Norwegian version of this article at forskning.no
Translated by: Glenn Ostling
Scientific links
External links
Related content