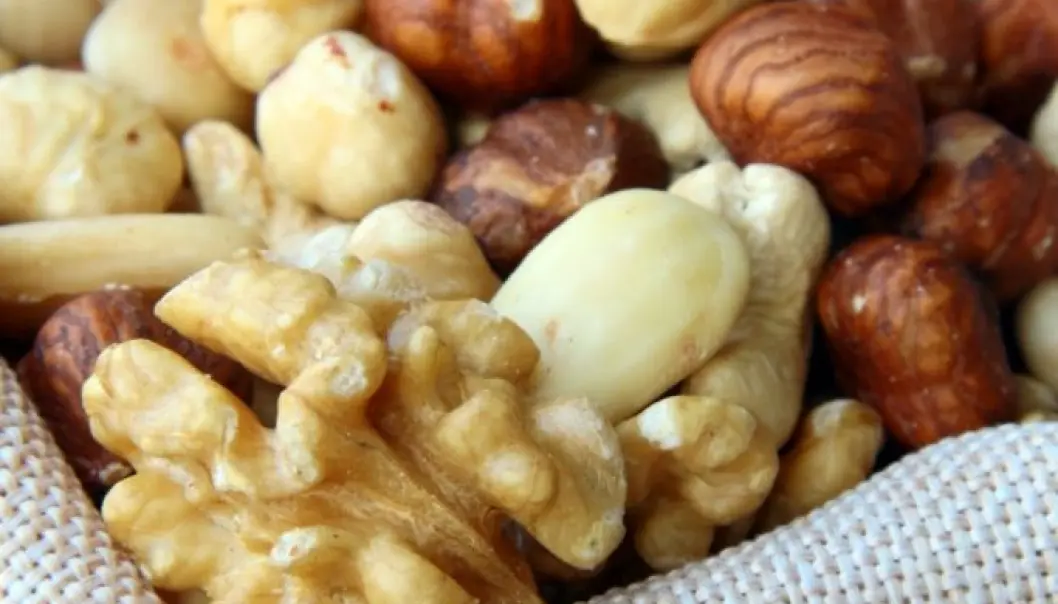 Allergy is a serious public health issue
Food allergies are seen as a serious public health issue in many countries, and a recent report on severe allergic reactions in Norway shows that there are gender differences, age-related risk groups and nuts to watch out for.
Denne artikkelen er over ti år gammel og kan inneholde utdatert informasjon.
Food allergies can be more than annoying and inconvenient – they often pose a serious threat to one's health. Sometimes people are rushed to hospitals due to severe and sudden allergic reactions, and the most extreme cases may even end fatally.
Such tragic cases are rare, but food allergies are in many parts of the world nonetheless seen as a serious public health issue.
American and European research shows that food allergies are reported to affect 3-4 percent of adults and 6-8 percent of children. In Norway, data on cases of serious food allergy reactions have since 2000 been collected and stored in a national register.
Since the birth of the Norwegian Food Allergy Register, more than 980 cases of severe food allergy reactions have been reported by doctors across the country. In most cases doctors also sent blood samples of their patients, which were analysed and checked for common food allergies by the Norwegian Institute of Public Health.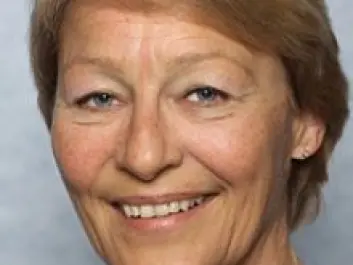 A report with data from a ten year survey of severe food allergy reactions reported to the Food Allergy Register was recently released.
"At least 60 percent of the reported cases were so severe that ambulances were called," says researcher Ellen Namork, who authored the report with two colleagues.
Namork and her colleagues think the pool of collected data on allergies will lead to better awareness of the problem and improved labelling of food products.
Cross-reaction allergy
For adults, most food allergy reactions are associated with nuts, hazelnuts in particular, and peanuts. But the main problem may be pollen allergy.
"Ninety percent of the allergic reactions have to do with cross-reaction with birch pollen allergy," says Namork.
Cross-reactions occur when one's immune system mistakes structurally similar proteins from different sources. A person who is allergic to birch, for example, might experience allergic reactions when she eats food which contains proteins similar to those in birch pollen.
Small children and young adults are overrepresented
Namork and colleagues' data shows that young adults and small children are overrepresented in cases of severe food allergy reactions.
Children who are between zero and five years old have not fully developed immune systems, and thus they are in danger of reacting to food. The most frequently reported food allergy reactions for these small children are egg and milk, allergies most kids leave behind as they grow up.
Young adults have better immune systems, but their explorative nature puts them at risk.
"They tend to go out a lot and as they go about they try new food," says Namork, adding that alcohol consumption might also be a factor.
"Alcohol tends to exacerbate allergic reactions and lessen their awareness of what they eat."
Gender differences
The Norwegian Food Allergy Register also shows that women represent 60 percent of the reported cases of severe food allergy reactions.
Studies have shown that women are in general more likely to visit a doctor, even when pregnancy-related visits are excluded. But Namork says that the gender discrepancy in their sample has little to do with men's and women's willingness to seek medical assistance.
Nomark explains that the overrepresentation of females in severe allergic reactions is more likely about hormones.
She adds that similar gender differences are found in other European countries.
New insight
The cases of severe allergic reactions occasionally lead to new discoveries. The Norwegian Institute of Public Health's report shows that persons who are allergic to peanuts have also reacted to lupine flour, which is often used in bakery products. All food products in Norway containing lupine are now labeled, to ensure safe food for allergic persons.
Fenugreek is another recently discovered allergen which can cause severe allergic reactions. Fenugreek is used as a herb, and its seeds as spice, often in curry spice mixes.
A unique register
The Norwegian register is unique in its comprehensiveness. "There aren't many good registers out there," says the researcher.
She explains that it's important to have a national register to ensure an overview of what kinds of food people have allergic reactions to. This is arguably even more important as the world is increasingly globalised and people get access to different foods.
"Similar registers are on their way in other countries," says Namork.
Scientific links
Related content