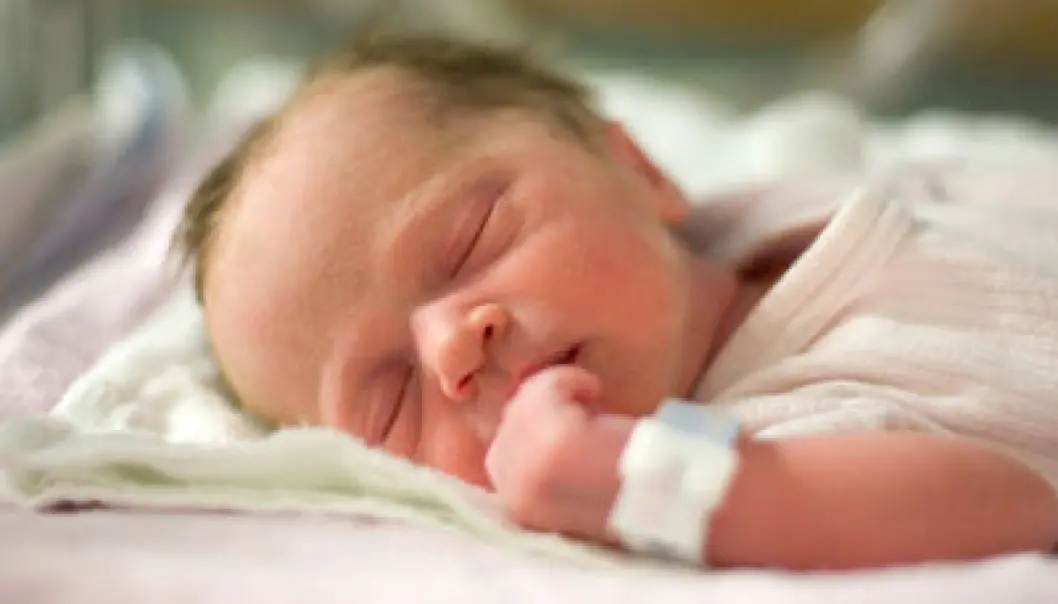 Asthma seems to start before birth
People with asthma, hay fever and eczema probably developed their ailments in the womb. Researchers think the future may bring ways of averting these afflictions.
Over 20 years have passed since Karin Lødrup Carlsen and her colleagues made the first measurements of infants' lung function, just a couple days after birth.
In 1992 the researchers collected data from 800 new-borns. These kids were followed up with two more examinations in childhood and adolescence. The observations now tell us something remarkable:
Some of the children had particularly poor lung functionality from birth. These kids have had a higher risk of developing combinations of asthma, hay fever and atopic eczema compared to the other children.
Much indicates that the problems among this special group of children commenced from birth. The afflictions did not appear to be caused by an underlying allergy, as believed.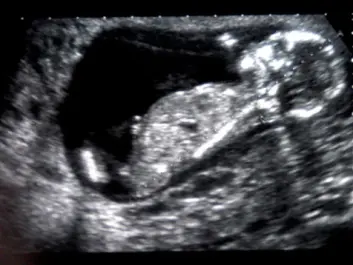 Carlsen, who led the study, thinks the results can eventually provide new ways of preventing asthma, hay fever (allergic rhinitis) and eczema (atopic dermatitis).
Neglected focus on hay fever and eczema
It's no surprise that poor lung function is connected to asthma. Numerous studies have linked reduced lung function in childhood with this disease.
But science has not understood how this actually plays out.
Researchers have often tried to understand asthma through studies of various sub-groups of asthma patients, split into categories along the ways their health problem developed: Was it temporary? Was it severe? Did the symptoms start early?
But Carlsen thinks the focus can have been biased toward asthma. She and her colleagues decided to look elsewhere.
"We who treat asthma patients see that this respiratory disorder often occurs with other afflictions – allergic rhinitis and atopic dermatitis."
A lot of research has been done on these additional health problems, but there has not been a great interest in the link between them and asthma.
However, when Carlsen and her colleagues started looking at the lung function among the ageing children in the cohort together with combinations of asthma, hay fever and eczema, a new picture emerged.
Triple whammy
It turned out that the children who had only developed asthma or asthma and one of the other two diseases by age 16, had rather reduced lung function from birth and in the latter two examinations, compared to children who never developed asthma. But there were no differences among the groups that had the various combinations.
Yet one group stood out: The children who had developed asthma and hay fever and the eczema displayed distinctly reduced lung function both at birth and in later years.
"We have found a sub-group which we must work much more with to understand," says Carlsen.
"There is something special about this group that could indicate a common cause behind all three diseases."
The researchers know little to date about what this root cause might be. But surprisingly, there is little to indicate that it's an allergy.
"We used to believe that allergies were behind asthma, hay fever and eczema. But now our study and other research show that allergy contributes to the problem but is less of a key factor than assumed."
In the womb
The children with all three diseases had particularly poor lung function already at birth.
This indicates that the problems start in the embryonic or foetal stage. Carlsen thinks there are grounds for suspecting that environmental influences during pregnancy can play a strong role.
"Our genes have an impact but it's less than we might expect. I think the environment and ways it affects the genes of the foetus can play a role."
The researchers will now continue in their efforts in hopes of discovering more about how the environment affects the child in the womb. Their goal is to acquire more knowledge about ways of preventing asthma, hay fever and atopic eczema.
Carlsen thinks that within a decade we will know much more about what pregnant women and health personnel can do to lower the risks of these diseases during pregnancy.
She emphasizes that mothers with asthmatic children must not be blamed for their child's disease.
Not her fault
"It is not mum's fault. To date we know little about how what causes these risks and what can be done to lower them or to prevent these diseases."
"All we know for sure is that pregnant women mustn't smoke. We know smoking is linked to reduced lung function and the risk of many other diseases."
Carlsen also warns against following the ubiquitous recommendations and advice blooming on web fora and other media.
"Pregnant women don't need to start on any special diet to keep their baby from developing asthma and allergies – that has no effect."
Nor does it matter if the household includes or doesn't include pets.
"Live a normal, good and rich life without fanaticism in one direction or another," she advises.
---------------------------
Read the Norwegian version of this article at forskning.no
Scientific links
External links
Related content