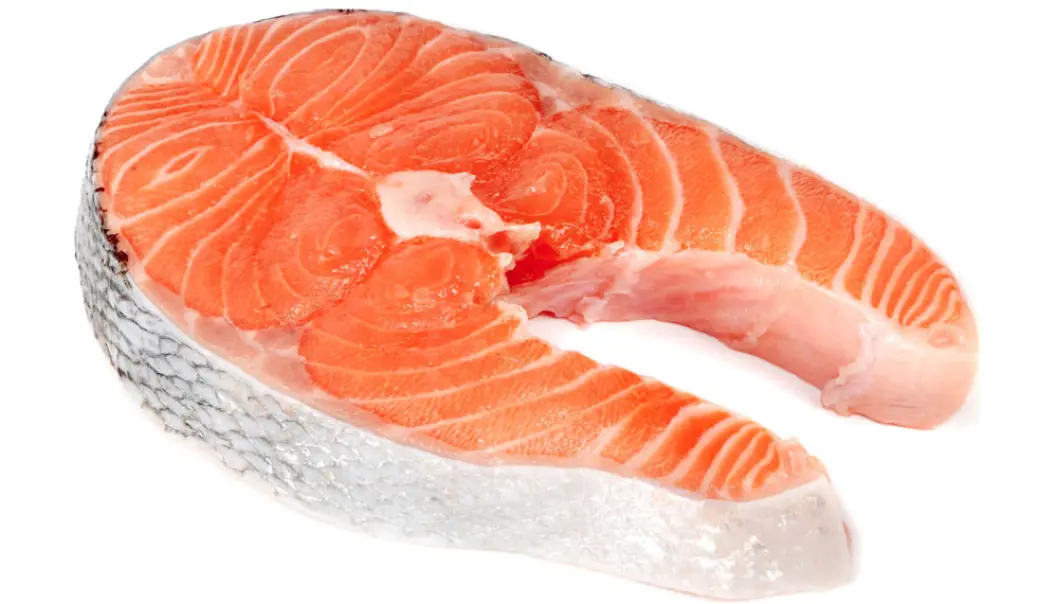 Farmed salmon retains good fats
Norwegian farmed salmon is still a good source of long-chain omega-3 fatty acids, even though these fish are now fed more vegetable oils than previously.
Denne artikkelen er over ti år gammel og kan inneholde utdatert informasjon.
This is shown in a new study carried out by the Norwegian College of Fishery Science at the University of Tromsø (UiT).
The study is based on 20 wild salmon caught in the ocean and 20 aquaculture salmon.
The results show a little more of the healthy long-chain marine omega-3 fatty acid forms known as EPA and DHA in farmed salmon than in wild salmon.
How much EPA and DHA?
In 100 grams of fish meat from a farmed salmon, scientists found a little over 1 gram of these fats of which EPA comprised 0.41 grams and DHA comprised 0.62 grams.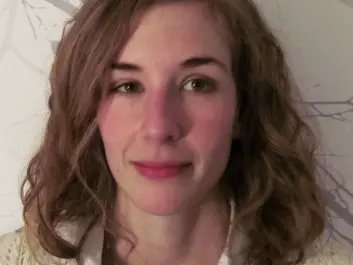 Per 100 grams of wild salmon the results were a combined amount of slightly less than 0.8 grams - 0.26 grams of EPA and 0.52 grams of DHA.
The study is published recently online in Nutrition Bulletin.
Favourable condition
Limited access to fish-based feeds have led to an increased use of vegetable oils in the feeds given to Atlantic farmed salmon.
Part of the UiT researchers' motivation for implementing the study was to see whether additional plant feed impacts the fatty acid contents of the aquaculture fish.
In other words, if the plant feed results in considerably higher levels of omega-6 in farmed salmon.
"Indeed, there is a larger amount of omega-6 in farmed salmon. You get nine times as much as when you eat wild salmon," says Research Fellow Ida-Johanne Jensen at the Norwegian College of Fishery Science.
"Our study shows that the ratio between omega-6 and omega-3 in the farmed salmon is favourable, which means you get lots of long-chain omega-3 also," she continues.
Eat more fish
The 20 farmed salmon used in the study contained twice as much omega-3 as omega-6.
"In the average Norwegian diet the ratio between omega-6 and omega-3 is around 17 to 1. We get 17 times as much omega-6 as omega-3 in the food we eat," says Jensen.
The desired ratio between these two fatty acid groups can be defined as less than 5 to 1. So in general people should eat more fish, suggests Jensen.
A disproportionate ratio increases risk of diseases
One of the challenges in a Nordic and Western diet is that the intake of omega-6 is very high compared to the intake of marine omega-3 fatty acids.
The disparity increases the risk of diseases. But more wholesome intakes of long-chain omega-3 fatty acids yield several benefits for preventing cardiovascular diseases. Pregnant women should take note that these fats are also good for the development of the foetus.
"On the other hand, omega-6 fatty acids create hormone-like substances that stimulate infection reactions by causing the blood vessels to harden and contract so that the blood can coagulate more easily," says Jensen.
Farmed fish is fatter
The new study shows that farmed salmon is generally fatter than its wild cousin, with a fat content of 12 percent, as compared to six percent in wild salmon.

So the researchers point out that consumption does lead to a higher intake of energy. But they also emphasize that health authorities stress the importance of eating fat fish to satisfy your requirements of long-chain omega-3 fatty acids.
"Wild salmon have a lower total fat content and an even more beneficial fat content, but they are also rather expensive and harder for consumers to find."
"So the good news is that farmed salmon is still a nutritional blessing and usually a readily available alternative," says Jensen.
The industry needs to focus on feeds
Even though the amount of omega-3 in farmed salmon has fallen by half in a decade, according to the National Institute of Nutrition and Seafood Research, it still holds its own as a healthy alternative on the dinner table.
"Nevertheless, it's important for the aquaculture industry to maintain its focus on fish feeds so the fish retain satisfactory shares of the long-chain omega-3 fatty acids," points out Jensen.
"The same can be said for salmon as for us: You are what you eat!"
A modest intake of 50 grams of farmed fish provides 0.45 grams of EPA and DHA, which will satisfy our daily requirement, whereas if you eat 200 grams of the fish you cover your needs for four days, the researchers assert in their study.

The UK's Scientific Advisory Committee on Nutrition and the World Health Organisation recommend people to consume 0.5 grams of EPA and DHA daily.
-----------------------------------------------------
Read this article in Norwegian at forskning.no
Translated by: Glenn Ostling
Scientific links
Related content