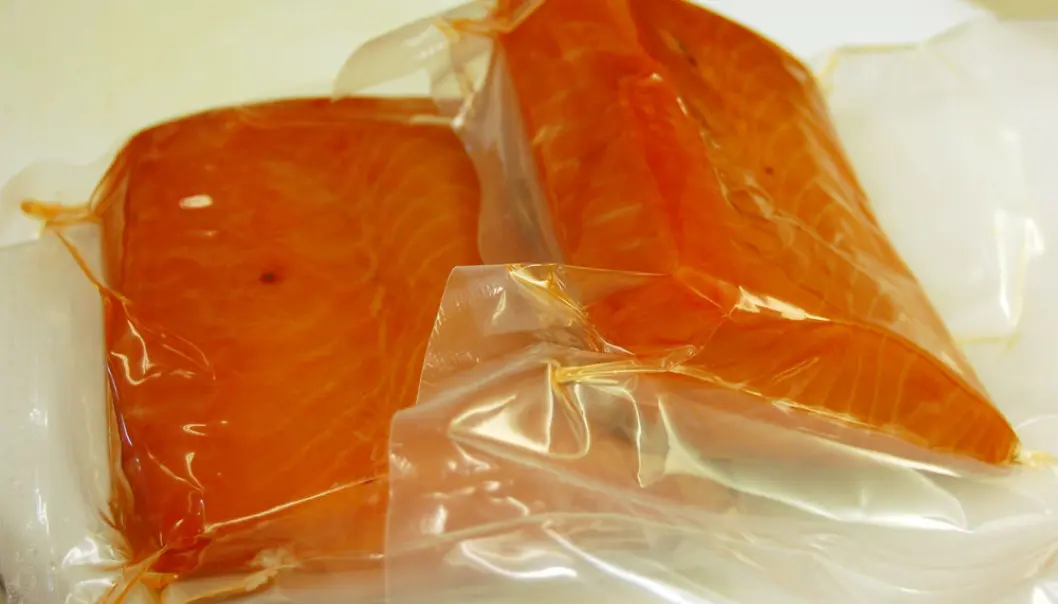 Organic salmon has more Omega-3
A small share of Norwegian farmed salmon is produced organically. The organic product has the same quality as other farmed salmon, but has more Omega-3.
Denne artikkelen er over ti år gammel og kan inneholde utdatert informasjon.
Organic farming of fish is a small but growing part of the Norwegian fish industry.
Out of the 65 new aquaculture licenses issued in 2009, five were earmarked for producers of organic farmed fish. The government aims for 15 percent of food production and consumption to be organic by 2020.
One of the criteria for organically farmed salmon is that their feed must be made from the cuttings of sustainable fish stocks and contain naturally-made carotenoids from such organisms as yeasts, algae and bacteria. The feed also has to come from local and sustainable resources.
The welfare of the fish must also be in focus and they cannot be overcrowded in net-pens. Farmers raising organic fish have to keep medication and vaccination of their product to a minimum.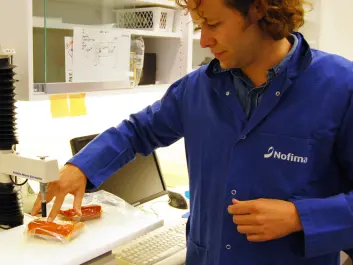 Does this improve the quality of the fish on your plate?
More Omega-3
Organic salmon hasn't been subjected to much research, partly because so little has been produced until recently. Initial studies have put it at least on a par with standard farmed salmon.
"We've tested the colour, composition of fatty acids and texture with instruments as well as with a professional tasting panel," says researcher Magnus Åsli, of the food research institute Nofima.
"Our results showed that organic and regular farmed salmon taste about the same. The organic fish is generally a little more reddish and its consistency is at least as good as ordinary farmed salmon."
The content of fatty acids was also somewhat different in organic salmon.
"The organic fish had more Omega-3," he adds.
A fishier taste
"This fish is fed with more raw materials from marine resources than ordinary farmed salmon, which gets more plant-based feed. This gives the organic salmon more of a fishy taste.
"But the long, unsaturated fatty acids destabilise faster, which can give organic fish a shorter shelf life."
This is something Åsli and his colleagues will do more research on, comparing the quality of various products made of organic and standard salmon.
"In this study we analysed fresh and vacuum packed fillets that were cooked in a double saucepan," he says. "But we will also investigate raw salmon and processed products such as smoked or salt-cured salmon."
The study was financed by the Norwegian Seafood Research Fund (FHF).
Translated by: Glenn Ostling
External links
Related content