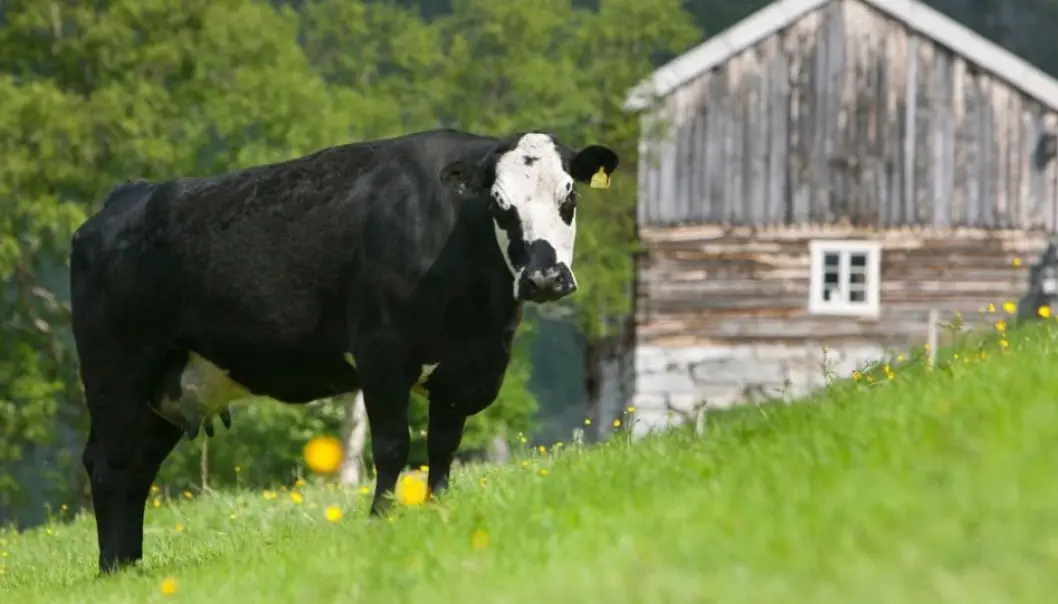 For Norwegians, healthy food and animal welfare are more important than prices
They want the incomes of farmers to be in line with other social groups – and they shy away from GMOs.
Norwegian consumers are concerned with food safety, animal welfare and farming that ensures healthy food.
This is evident from the results of a representative, nationwide survey conducted by Response Analysis in December, 2013. In the survey, respondents were asked to rank 21 statements related to agricultural policy.
Surprising result
The researchers behind the project called "Preferences" wanted to explore how and why people emphasize different goals for agricultural policy.
It is not surprising that ensuring food safety is perceived as important, according to project leader Klaus Mittenzwei.
Subsidies in Norwegian agriculture
The purpose of the production subsidies is to promote an active and sustainable agriculture.
The purpose of price subsidies is to increase the incomes of farmers and to even out regional differences due to differences in infrastructure and the local conditions for cultivation.
Farmers also receive compensation for lost or damaged crops due to weather and climate.
However, Mittenzwei finds it interesting that animal welfare and healthy food receive higher scores than traditional reasons for government spending on agriculture:
an open cultivated countryside as a result of grazing animals.
self-sufficiency in foodstuffs.
settlement in rural areas.
An interesting finding is that 'ensuring that the incomes of farmers are in line with other social groups' was ranked as 'very important'.
Reducing food prices and reducing financial aid to farmers was not a priority for the respondents.
Using genetically modified organisms is not popular.
Unique data set
There have been no previous similar scientific investigations in Norway, according to Mittenzwei.
"We know a lot about the views of political parties and the farmers themselves, but not the views of the citizens. This makes this survey very interesting."
Gender and education
For the researchers, it was important to clarify what factors, if any, influenced people's attitudes towards agricultural policies.
There were few significant regional differences in the data, and responses varied little according to household income.
There was, however, an important difference noted between the responses of men and women.
Women were generally more positive to maintaining a strong and active Norwegian agriculture, and they were more negative towards lower food prices and the use of GMO's.
More education appears to lead to greener attitudes, with an emphasis on reducing greenhouse gas emissions and stricter environmental standards and less emphasis on GMOs.
------------
Read the Norwegian version of this article at forskning.no
Translated by: Lars Nygaard
External links
Related content