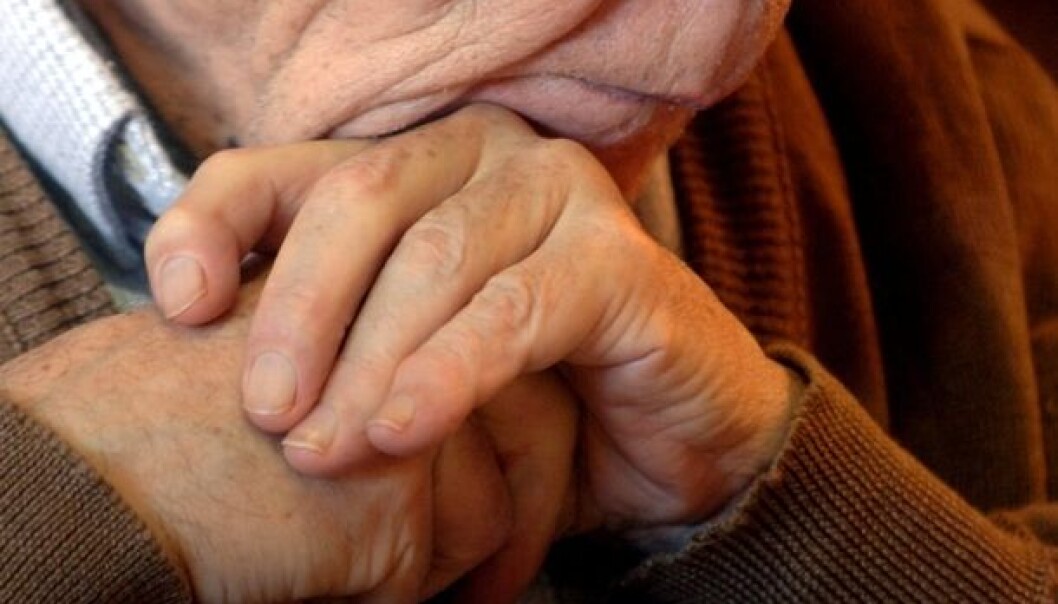 Care but no caring
Nursing care at home can be the best solution for many elderly who manage to live on their own. But a new study reveals how they frequently encounter a lack of respect and empathy from nurses.
Many chronically ill people over the age of 80 receive home nursing care. But little research has been done on how nurses deliver this care, and how the health and spirits of the patients are affected by the quality of care.
"My aim has been to expand our knowledge about the most elderly chronically ill, their limitations and their will to live while receiving care," says researcher Aud Moe at Nord-Trøndelag University College.
Study of 120 patients
Moe carried out her doctoral thesis study on 120 chronically ill elderly patients who were receiving home nursing care.
While the participants felt vulnerable and dependent on others, they also expressed an appetite for life.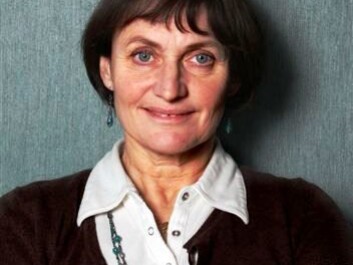 "Their daily lives sometimes involved feelings of insufficiency and dependency. But they also felt joy in their lives, grateful for being able to live at home, and an eagerness to participate in activities that made them feel alive," Moe points out in her report.
More compassion was needed
One common theme in their responses, however, was the need for more compassion and empathy from nurses, and how lack of caring affected patients in a negative way.
The repondents decribed nurses who were too busy to acknowledge them as patients - failing to greet, answer, listen or even look at them.
One woman said: "They are just stopping by to see whether I'm alive."
Others patients described how some nurses would ignore them and simply act as if their home was just another workplace, without seeing them as a human being.
But other nurses showed respect, and their visits were something to look forward to.
Reinforce values in education
The elderly stated that care staff need more knowledge, skills and values.
"The study indicates that values in particular need to be reinforced in our education of nurses," says Moe.
The current framework for Norwegian nursing education stipulates that student nurses should be evaluated based on their theoretical knowledge, skills and general competency – without explicitly mentioning values or a sense of compassion.
"The issue of values has been watered down. This could lead to a reduced emphasis on values in the curriculum – which goes against what we recognize as society's values, and what we value in nursing care, as well as against the wishes of elderly patients," she adds.
When care falls short
There is great potential for the elderly to experience a sense of well being in old age, but this requires supporting the patients' own strengths - which is where care falls short, Moe argues.
On difficult days patients may prefer to be withdrawn, but on good days they want to participate in activities and enjoy the company of others.
"Whether the days are good or bad depends on the patients' illness - but also on how they are treated by the nurses," she emphasises.
"These are people with physical ailments who still have much to live for, provided they are given the opportunity."
Seeing and acknowledging people
The key, Moe says, "is simply ... seeing and acknowledging people. Some nurses manage to do this despite a busy schedule, and they should be held up as role models. They are able to give the elderly the feeling that they still are fully alive, and reinforce their appetite for life".
"The will to live is dependent on the help that is given in a relationship characterised by caring and responsibility for the other," she concludes.
Scientific links
External links
Related content