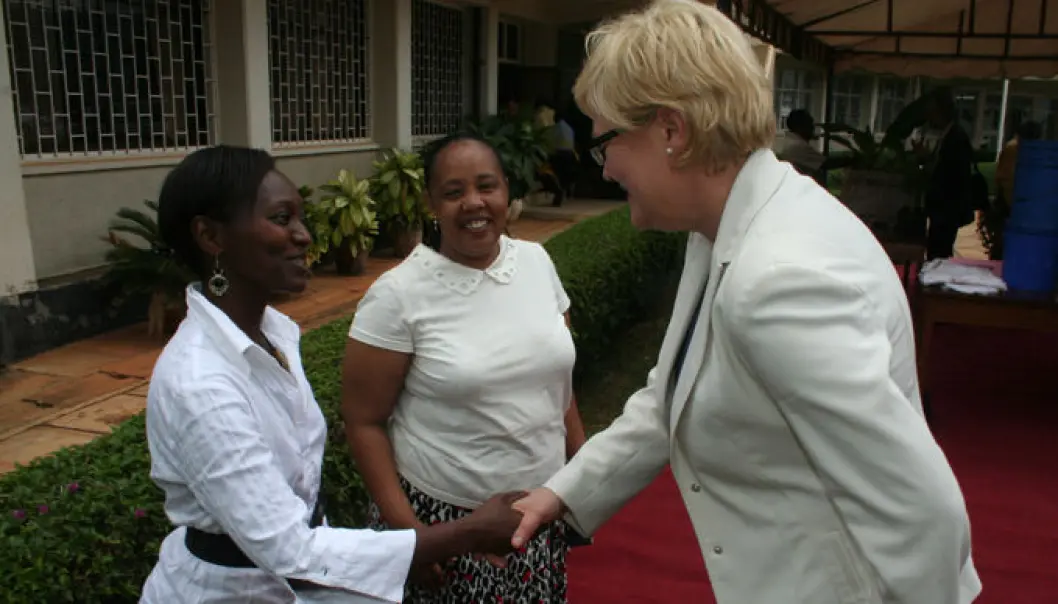 African agronomists keep ties to Norway
Norway has played a key role in agricultural research in Tanzania. Two Norwegian government ministers visited the country this week.
A major step in the academic career of Felister Mombo from Tanzania was her master's degree from the Norwegian University of Life Sciences (UMB).
She is now a lecturer and researcher at Sokoine University of Agriculture in the city of Morogoro.
"Our education at UMB was multidisciplinary and I also learned a lot in the fields of economics and sociology," says Mombo.
She adds that the Norwegian university system promoted self-confidence because the professors were attentive to the students.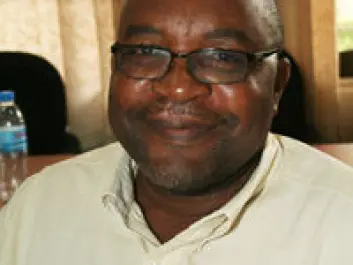 Mombo's story is far from unique. Norway has contributed considerably to agricultural research and higher education in Tanzania, which has been a partner in development cooperation since the 1960s.
On Wednesday this week Norway's Minister of Education and Research Kristin Halvorsen and Minister of International Development Heikki Holmås visited the university where Mombo works.
Gas prospects
Tanzania is undergoing rapid economic growth and could be on the verge of an oil and gas boom. Norway's Statoil announced a new gas find there last week, adding to substantial earlier discoveries.
Encouraging research and education in the East African country can help ensure that the lion's share of its hydrocarbon profits go to the country's development rather than to foreign oil companies.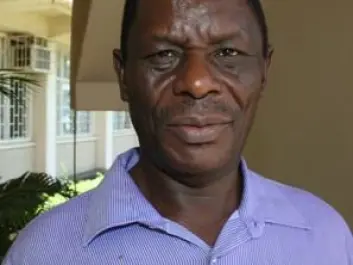 Education of competent professionals is one factor that can help make that happen.
Kristin Halvorsen says links have already been made between one of Tanzania's universities, the University of Dar es Salaam, and the Norwegian University of Science and Technology (NTNU), with regard to oil technology.
"It's a question of training students and scientific personnel," she explains.
"When sufficient competence is reached in the domestic oil industry it will have a ripple effect to other sectors," says her government colleague, Heikki Holmås.
Agriculture
Even after a prospective oil-and-gas boom, farming will be the staple for much of Tanzania's population for some time to come.
Sokoine University, visited by the Norwegian government ministers on Wednesday, is a leading East African institution in the fields of agriculture and resource management. Its major partner in cooperation in Norway is UMB, in Ås, close to Oslo.
Researchers from UMB and Sokoine are currently involved together in over 30 cooperative projects.
A large number of the professional staff at Sokoine University have experience from Norway, as students, through Norwegian scholarships for studies in other countries and from joint research projects with Norwegian universities.
Kristin Halvorsen gathered a few of these professionals and asked what they recalled about their Norwegian experiences.
Extreme experience
Probably the most extreme experience was related by Senior Lecturer Georg Migunga.
As part of his education in forestry he ended up cutting down trees in the woods outside of Elverum in Hedmark. He had his first experience of snow and what was close to a record chill in Hedmark County.
"It was 44 below zero," says Migunga, insisting this is no exaggeration.
His experiences at the National Forest School at Sønsterud in the late 1970s left an indelible impression.
"They asked me if I found it cold. I told them I was sweating from the heat. But I stayed in the cabin that day," he says with a grin.
Vital support
Stories about close ties between Tanzanian and Norwegian research flourish. It has had an impact.
"Norway has given continual support. It's been really useful," says Professor Salim M. S. Maliondo of the Sokoine's Department of Forest Biology.
Maliondo points out that 80 percent of Tanzania's population is rural. Any strategies for development will necessarily involve agriculture. This requires the education of experts who can advise farmers and continue to conduct research.
Things got particularly hard for research and higher education in Tanzania in 1992 when international organisations like the World Bank and the IMF initiated so-called structural programmes which entailed the slashing of public spending in poor countries.
One result was a freeze in hiring at the university. The average age of the employees rose throughout the 1990s.
"Contact with Norway was really important in that decade," says Maliondo.
The situation has improved in the past ten years and young, new researchers have once again been able to find university jobs.
Sokoine University is also playing a big role in efforts to mitigate human-caused climate changes.
The latest branch of cooperation with Norway was the establishment of a new centre for monitoring deforestation in Tanzania.
Translated by: Glenn Ostling
External links
Related content