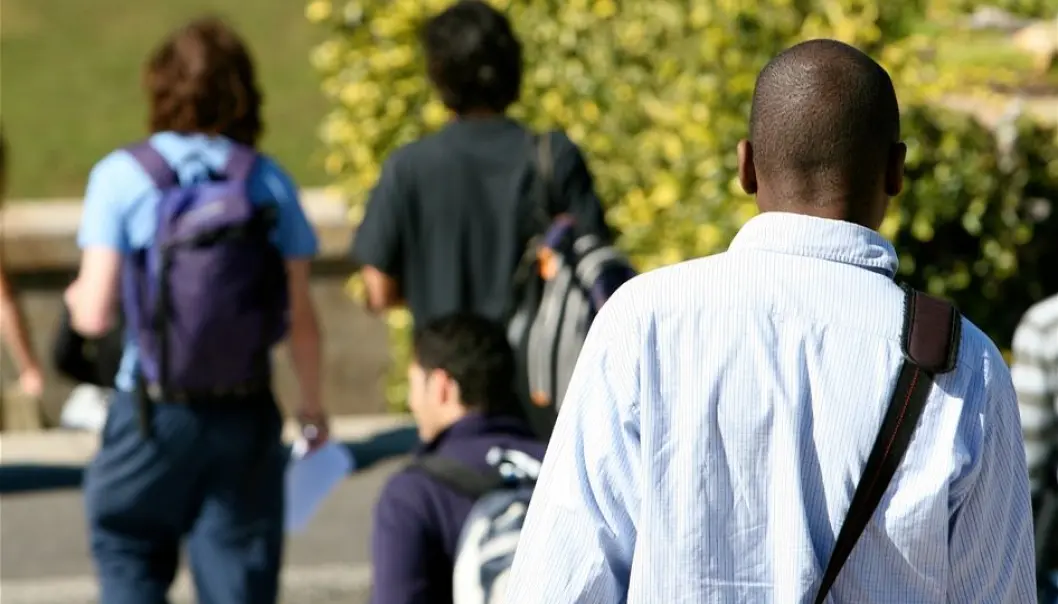 Three out of four Africans get their doctorates and go home
Most African doctoral candidates in Norway have to leave the country immediately after defending their dissertations.
An increasing number of international students come to Norway to get their doctorates. About half of them end up staying in Norway after earning their degrees.
The other half leave afterwards for careers abroad, according to fresh statistics from the Nordic Institute for Studies in Innovation, Research and Education (NIFU).
But far more African doctoral students return home - on average 78 percent leave Norway after completing their degrees.
Some observers believe these freshly minted PhDs could be attractive contributors to the academic work force in Norway.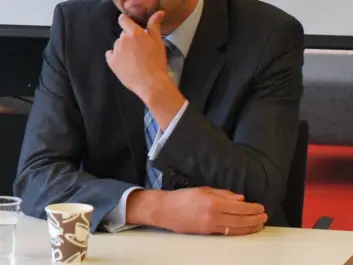 "This isn't good if these doctoral candidates are disappearing because they lose their residence permits upon completing their PhDs," says Tord Lien.
Lien is a member of the right-wing Progress Party in the Norwegian national assembly, the Storting. He holds a seat in the Standing Committee on Education, Research and Church Affairs and participated in a meeting at NIFU on Tuesday, when the figures were released.
"In Switzerland and Canada they have functional regulations giving provisional residence permits to researchers and academicians. We should absolutely follow suit and issue them to persons who seek jobs here," he says.
Quota students get free study loans if they leave
Most African PhD students in Norway come from Ethiopia, Tanzania and Uganda. Many get their doctorates in agronomic subjects at the Norwegian University of Life Sciences (UMB) in Ås, a town about a half-hour commute from Oslo.
From 2000-2007, 99 PhD graduates from abroad at UMB – or 75 percent of the foreigners who got their doctorates there – left Norway. The figures from the University of Oslo and the Norwegian University of Science and Technology (NTNU) in Trondheim are 43 and 44 percent, respectively.
Some of these Africans were so-called quota students. They qualified for a quota scheme in which tuition and living costs are covered by the Norwegian State Education Loan Fund and their debts are cancelled once they travel home after completing their degrees.
This is a form of aid to developing nations. The idea is for these scholars to assist in the development of their home countries. It is also a clear explanation as to why more African scholars return home than ones from Western Europe, for instance.
Make it easier to stay
However, even for non-Norwegians who are not quota students it has become harder to find work using their degrees in Norway. The Norwegian Directorate of Immigration changed the regulations for professionally trained jobseekers from abroad as of 15 February 2013.
Until then, jobseekers with a higher education could stay in Norway for six months to apply for work after graduation. This provision has been stricken, and graduates now have to go home straight away after submitting their dissertations, unless they already have a job offer in Norway.
Tord Lien, the representative from the Progress Party, thinks it could be smart to retain some of these PhD-holders longer than that.

"In my opinion we definitely have use for their expertise. It depends on their fields, of course, but obviously we should be viewing these graduates with PhDs as resources we could use in Norway," he says.
"I think these graduates would have much more to contribute to the economies of Africa if they returned home first after getting a few years of work experience. In Canada foreign students can stay in the country for three years after obtaining their degrees. This might be a little too long, but the best thing would be if they could have residence permits for a half year after getter their doctorates."
Lien thinks in general that it should be made easier for academics to come to Norway and conduct research for shorter or longer periods.
"In Norway we have an immigration policy that admits a disproportionate amount of illiterates from Africa and Asia. Then we make it hardest for master's and PhD students to get residence permits, even when they've already attended Norwegian universities. I find this rather odd," says the Storting representative.
Home countries need expertise immediately
Deputy Minister Ragnhild Setsaas (Socialist Left Party) of the Ministry of Education and Research thinks the quota scheme should remain unchanged.
"It's more important for the home countries of the quota students to start getting the benefits of these graduates' expertise as soon as possible, rather than give them (visa) extensions to expand their networks," she says.
"Another issue is whether we want to let people start working in Norway even though they are going to be thrown out after a couple of years. Perhaps it's more appropriate to give them resident permits to carry out their education in Norway rather than issue some form of provisional residence permits."
International cooperation
Ruth Haug, who is Vice President for Research at UMB, says it's natural for so many of the university's foreign doctoral students to leave Norway.
"We have a lot of cooperation agreements with African and Asian countries and have given priority to using our entire share of quota scheme positions for PhD scholarships," she says.
Moreover, even though the students return home, neither they nor their Norwegian colleagues forget each other.
"First of all it's an advantage that they go home. People with a higher education in these developing countries contribute to nation-building and the academic development of their homelands," says Haug.
"Secondly, collaboration doesn't end once they're repatriated. The PhDs maintain close ties to the Norwegian institutes and universities, with their advisors and with fellow graduates. This gives them prime networks for cooperation, even if they aren't in Norway," she says.
--------------------------------
Read this article in Norwegian at forskning.no
Translated by: Glenn Ostling
Related content