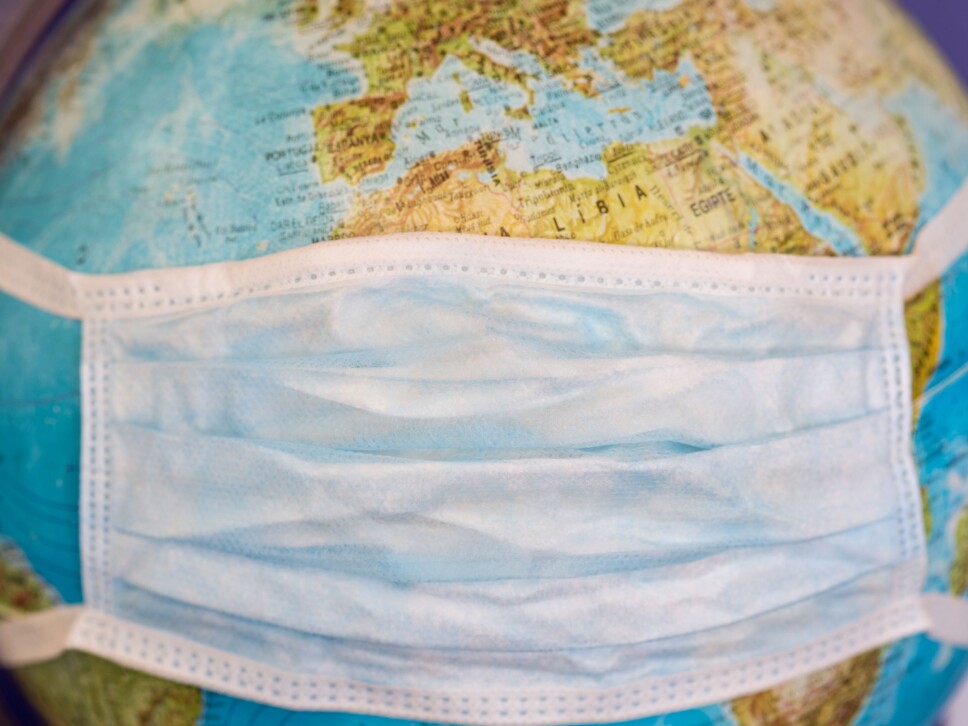 Translating economic growth into sustainable development in Africa during Covid-19
EU aid policies in Africa must continue to address the broader challenge of African socio-economic development while dealing with the specific challenges of Covid-19, writes GLOBUS researcher Pundy Pillay.
Various analyses of the Economic Partnership Agreements (EPAs), the basis of trade between the EU and African countries since 2000, show that they have contributed in a significant way to economic growth on the African continent. In the GLOBUS project, we find that trade has contributed increasingly to global justice on the African continent.
However, prior to the onset of the Covid-19 pandemic, it was evident that the relatively high levels of growth were not translating into equitable and sustainable patterns of development in Africa. Before the pandemic, Africa was characterised by low levels of development, reflected in high and rising levels of inequality and poverty. Of the 36 countries characterised by the UNDP as being in the 'Low Human Development' category, 32 are in Sub-Saharan Africa.
In addition, income inequality in many African countries is amongst the highest in the world, particularly amongst resource-rich countries such as Botswana, Equatorial Guinea, Gabon, Namibia, Nigeria, and South Africa. Finally, probably the most shocking statistic is that at least one-third of African countries have between 30 and 50 per cent of their population living below the poverty line.
Covid-19 intensifies the socio-economic crisis in Africa
Africa was already off-track to meet the Social Development Goal target of eradicating extreme poverty by 2030. With the arrival of the pandemic and the associated socio-economic challenges, studies show that the number of extremely poor will increase by 33 million by the end of 2020.
Covid-19 will undoubtedly intensify the socio-economic crisis in Africa. Growth has been predicted to decline sharply from relatively high levels by all of the UN Economic Commission for Africa (UNECA), the World Bank and the International Monetary Fund.
It is well-known that the provision of health and education services in virtually all African countries falls far below the standards required to ensure quality outputs and outcomes. Covid-19 has only served to intensify the crisis in these sectors. The health sector in many African countries is severely hampered by a critical shortage of medical personnel and Covid-19-specific requirements such as ventilators, masks, clothing for medical personnel, and testing equipment.
In education, World Bank data shows that, before the pandemic, 258 million children and youth were out of school in the developing world. There is a widespread fear among educationists that the pandemic will worsen education outcomes, learning losses, and increase drop-outs because of the worsening economic climate. In the long term, this can lead only to increasing inequality, and poverty, and large-scale deprivation.
A crisis in Europe means a crisis in Africa
At the same time, the economic crisis is intensifying in the industrialised world. The EU for instance, is predicting the worst economic crisis in its history. Declining growth rates in Europe and other industrialised and emerging countries will have devastating economic and social consequences for Africa, as they result, inter alia, in a decline in exports, the interruption of international and regional supply chains, and possible inward-looking strategies by international donors in order to address domestic priorities.
The economic crisis in the industrialised world has also had a devastating impact on the flow of remittances to Africa, a key source of income for millions of families. As a consequence of lockdown measures and declining economic activity, many migrant workers have lost their jobs.
Furthermore, the UN's World Food Programme warns that the number of people who are 'acutely hungry', most of them in Africa, could double in 2020. More than 50 million children in Sub-Saharan Africa are missing school meals.
What role for EU aid?
One of the important EU aid streams to Africa is overseas development assistance (ODA). The EU is the second largest contributor of ODA to Africa. ODA is used primarily to fund social and economic sector projects. Even though a significant proportion of such funds are often lost through bureaucratic wastage on both sides and corruption, such funds have nevertheless contributed to better education and health and improved infrastructure. In this way, ODA has contributed to African growth and development although the precise magnitude of such achievements is not clear.
The current indications are that the EU will largely re-prioritise its development budget towards addressing the specific challenges of Covid-19, for example, increased health sector expenditure. Given the EU's own economic and health crises, this is understandable. However, such a policy will not enhance equitable and sustainable development in Africa. Neither will such a policy serve the EU's long-term interests in Africa.
EU aid policies in Africa must, of necessity, continue to address the broader challenge of African socio-economic development while dealing with the specific challenges of Covid-19.
Implement a debt cancellation policy
The EU must support African governments in mobilizing adequate resources to enable their health systems to cope with the pandemic.
One of the great challenges for African countries relates to debt servicing. African countries owe US$493.6 billion in long-term debt to their foreign official and commercial debtors. In 2019, many African countries spend more on debt servicing than on health, including Gambia, Ghana and Zambia. The policies that are put in place to alleviate or eradicate African debt will ultimate the nature of the socio-economic recovery in Africa.
The G20 has called an urgent debt moratorium. However, the EU should take this a step further and (i) cancel all African debt payments for 2020; and (ii) work with the African Union and United Nations Economic Commission for Africa (UNECA) who are looking at the feasibility of creating a special purpose vehicle that can swap African bonds for debt instruments that are more generous to African countries. If a debt cancellation policy were implemented, this will undoubtedly bode well for EU-Africa relations, especially as other major donors, such as China has not yet consider such policies.
Maintaining the holistic nature of EU aid to Africa
It is critical that the EU does as much as it possibly can under difficult economic circumstances, in order to maintain the holistic nature of its aid package to Africa and not risk diluting it because of the nature of the crisis now engulfing the world.
With the benefit of predictable aid flows from the EU, African governments can better focus on vulnerable populations and bolster safety nets; continue in their attempts to improve education, health, and basic services provision, and support the private sector, especially small and medium enterprises, thus avoiding a more prolonged economic crisis.
In return, African countries must pledge to build and strengthen governance, accountability and transparency.
The need to use scarce financial resources in the most optimal way should be the highest priority for African governments. Finally, moving towards more just policies will require the EU to listen more carefully to the views of African states and stakeholders, inter alia, on debt cancellation and aid.
———
About the EU-blog
The EU-blog is an academic commentary emanating from the GLOBUS project coordinated by ARENA Centre for European Studies (University of Oslo).
In this blog we aim to enhance debates and understandings of global justice, in particular the EU's contribution to justice, by presenting cutting-edge research and competing perspectives from multiple disciplines.
The opinions and arguments presented are exclusively those of the contributors.
Questions or comments? Send us an email at The EU-blog.