One in four children between the ages of 10 and 12 use painkillers weekly
As many as 29 per cent of girls in the 7th grade in Norway use painkillers every week. Researchers are surprised by the high figures.
These findings were recently presented in Ungdata Junior, a national adolescent data collection scheme.
The survey, which was carried out by researchers at Oslo Metropolitan University (OsloMet), found that 21 per cent of boys and 29 per cent of girls in the 7th grade use painkillers weekly.
Researcher was surprised
It is the first time that this group of adolescents in Norway has been asked about their use of painkillers.
"I was surprised that the numbers are so high," Frøydis Enstad says. She is the first author of the Ungdata Junior report.
Surveys have been conducted in various municipalities among children in grades 5-7, meaning children from the ages 10-12 years old.
It's the first time that the report is representative, enough municipalities have conducted the surveys so that the results represent the entire country of Norway.
According to the parallel survey Ungdata – which includes students in secondary and upper secondary school – an average of 19 per cent of Norwegian youth use non-prescription painkillers weekly or daily.
Among adolescents, girls use painkillers significantly more often than boys.
The use of painkillers has increased.
For girls in secondary school, the proportion is now 28 per cent. This is an increase of 6 per cent since 2021.
For girls in upper secondary school, it is 30 per cent, compared to 23 per cent in 2021.
Both Ungdata and Ungdata Junior are based on surveys that children and adolescents answer in school.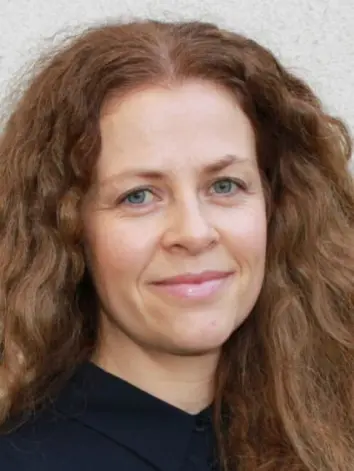 Are parents giving their children pills?
"These are disturbingly high figures," Siv Skarstein says. She is an associate professor at OsloMet and has researched headaches and stress among teenagers.
Skarstein talks about research carried out in Canada which showed that children began to supply themselves with painkillers as early as the age of 11.
"Parents can therefore easily lose control over how often they take pills," she tells sciencenorway.no.
Increased use also among adults
According to Enstad, another interpretation could be that parents become more inclined to give their children painkillers because they themselves use them more often.
Sales of both non-prescription and prescription painkillers are increasing.
In 2021, more than 10 million packs of painkillers were sold in Norway. This corresponds to approximately two packs of 20 tablets per inhabitant, according to the Norwegian Institute of Public Health (NIPH).
Sales of over-the-counter paracetamol increased by 7 per cent in 2021 compared to 2020. Prescription sales of stronger painkillers increased by 6.2 per cent.
Sales of non-prescription ibuprofen had an increase of 10 per cent in 2021, compared to 2020. This accounted for 55 per cent of the total sales (both prescription and non-prescription) of ibuprofen.
Increase in use of stronger medicines also
Sales of strong prescription painkillers are also increasing.
Figures from the Norwegian Prescription Database show that in 2019 there were around 560,000 people who received prescription opioids in Norway. This corresponds to around 10 per cent of the population.
"Overall, this development gives cause for concern," says Skarstein.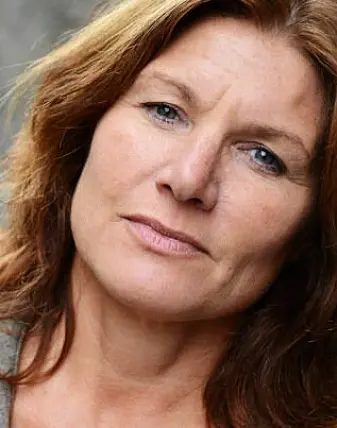 Why is it increasing?
"It may be that children and adolescents are also prescribed these preparations by a doctor. By doing this they will typically get a larger quantity or a higher dosage," Skarstein says.
In one of her previous studies, many adolescents claimed that they take medication because they aren't feeling well. This can be anything from experiencing a lot of physical pain, to worry and sleep problems.
Teenagers with anxiety and depression use over-the-counter drugs far more often than other young people, this study showed.
"Many people take pills to cope with everyday life. If something feels difficult, they turn to the medicine cabinet in order to feel that they can manage," she says.
Skarstein believes that the increased use may be due to stress caused by adolescents constantly feeling they have to perform better than they do, either on the sports arena, at school or in other social contexts.
Can cause serious damage
It is far from harmless to regularly use painkillers over a long period of time.
"These are medicines that you should use over a short period of time for acute conditions. You can damage both the liver and kidneys with long-term use," says Skarstein.
Many people take painkillers because they have headaches, she says.
"The paradox is that you also get chronic headaches from using too many painkillers. We assume that between 10 and 15 per cent of those witch chronic headaches have it because of long-term painkiller usage. Heavy consumption of painkillers can both trigger migraine attacks and cause the symptoms to worsen," she explains.
Tired from exercise?
In Norway, there is a high level of activity among children aged 10 to 12 years.
The vast majority are involved in some form of sport; most do this between one and four days a week, Ungdata Junior shows.
Enstad and Skarstein believe that part of the explanation for the high use of painkillers may lie precisely here.
When your body is tired and your muscles ache after training, it can be tempting to take a pill to numb the pain.
"We also know that some young people use these medicines preventively before they have to perform on the sports arena," says Skarstein.
———
Translated by Alette Bjordal Gjellesvik.
Read the Norwegian version of this article on forskning.no
Reference:
Enstad and Bakken. 'Ungdata junior 2022', NOVA Report, 2022. (link in Norwegian)