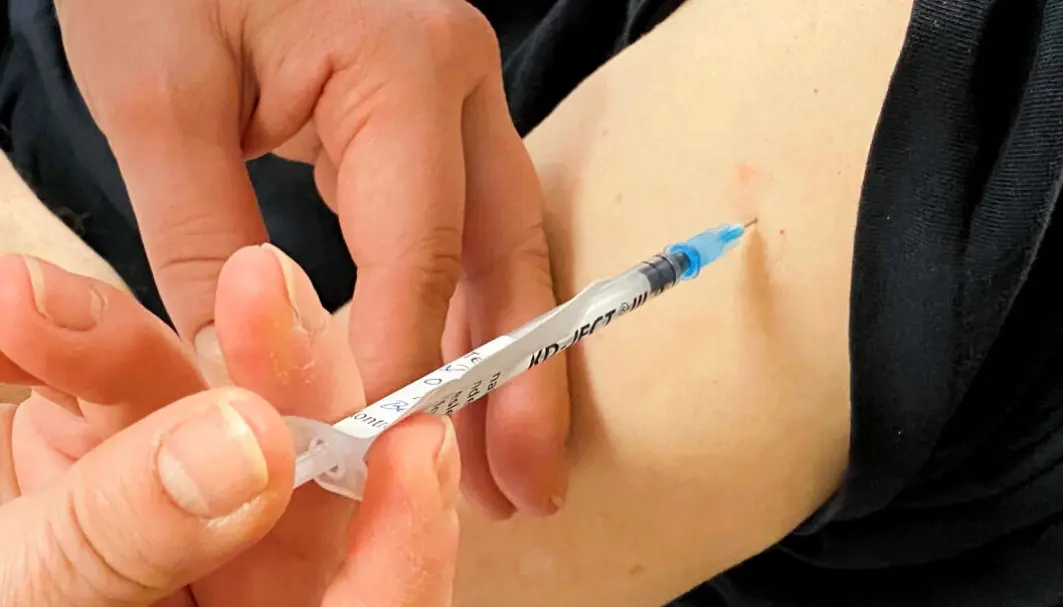 Increased incidence of menstrual changes following the Pfizer Covid vaccine among young girls
A new study shows that there is an increased incidence of menstrual irregularities following the Pfizer vaccine against Covid-19 in girls aged 12 to 15.
A new study from the Norwegian Institute of Public Health (NIPH) (link in Norwegian) shows that menstrual irregularities are common among girls of this age. As many as 22.6 per cent of the girls in the study had experienced irregularities during their last period before vaccination.
But the incidence was even higher in those who had received one dose of Pfizer's Covid vaccine.
Heavy bleeding
"4.7 per cent of participants reported that their last period before vaccination was heavier than what they usually experience. After vaccination, 7.3 per cent reported that their first period following the vaccine was heavier than usual," project leader and doctor Lill Trogstad at NIPH says.
Also, a majority had longer periods, a shorter interval between menstrual cycles, and stronger menstrual pains than usual after vaccination compared to before.
Almost all the girls in the study had been vaccinated with the Pfizer vaccine, in line with the authorities' recommendations for this age group.
Conducting a major investigation
This is the first study that has looked at menstrual changes in this age group, and the NIPH emphasises that the findings should be confirmed through more studies.
The first reports that several women had experienced menstrual changes which they attributed to vaccination came during the summer of 2021. To investigate whether there is a connection between the corona vaccine and such changes, the NIPH is conducting a large survey of more than 60,000 women aged 12–80 in Norway.
Previous results from the survey on women aged 18-30 years also showed that while menstrual irregularities are common, also in this group more women experienced changes after the first or second Covid vaccine dose.
———
Translated by Alette Bjordal Gjellesvik.
Read the Norwegian version of this article on forskning.no
------