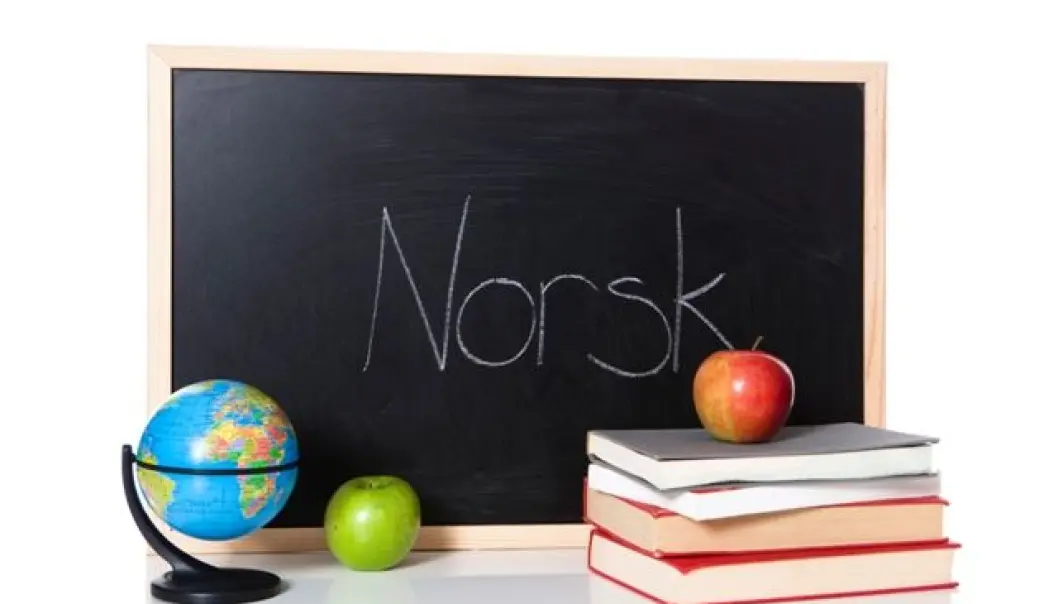 Weak language skills a heavy problem
Language skills are rarely seen as a public health problem, but immigrant women from Turkey and Pakistan with poor Norwegian skills are more likely to be overweight. That, in turn, can have public health consequences.
Denne artikkelen er over ti år gammel og kan inneholde utdatert informasjon.
Learning the language of your adopted country is a challenge experienced by immigrants worldwide. But it is uncommon to think of it as a public health issue -- at least until now.
An analysis of non-Western immigrant populations in Norway shows a striking association between a poor grasp of Norwegian in women from Turkey and Pakistan and a higher body mass index (BMI), compared to other immigrants.
The study will be published in Economics and Human Biology in January.
Immigrants from Iran, Pakistan, Sri Lanka, Vietnam and Turkey were included in the research.
Clear connection
"We see a clear link between BMI and the degree of Norwegian fluency among immigrants from these countries. There are many who are overweight among those with lower Norwegian skills," says Professor Tor Iversen at the University of Oslo's Institute of Health and Society.
Among immigrants from these countries, more women than men say they are weak in Norwegian.
Statistically, the researchers found that the weight of a Pakistani woman of average height (157 cm) dropped 2 kg for each increase in one level of Norwegian competency.
The effect of language skills on lower BMI is less evident among individuals from the other three countries.
Language and acculturation, not length of stay
International studies have shown the length of time an immigrant has spent in a new country can be tied in with BMI developments. But the Norwegian researchers found no such association.
"The determining factor is not how long you have lived in Norway. What really counts with regard to weight development is how well you speak Norwegian. The data is very robust, even though there's no strong basis for conclusions about cause and effect."
"Nevertheless, the findings clearly indicate that participation in society, or acculturation, and in time better language skills, can yield strong health benefits," says Iversen.
Varies from country to country
A whopping 76 percent of Turkish immigrant women in Norway are overweight, and 47 percent qualify as obese (BMI > 30). Among Pakistani women these numbers are 82 and 35 percent, respectively.
This contrasts strongly with Vietnamese women, of whom only 4 percent are obese, and among Iranian women, of whom 11 percent are obese.
Thirty-one percent of the Pakistani women described themselves as good or very good in Norwegian, while 55 percent of the Iranian women categorised themselves in these two highest degrees of proficiency.
The data stems from two health studies from 2000-2001 with more than 14,000 participants.
Researchers have amalgamated the data and also asked immigrants from the five countries to rate their Norwegian skills in five categories: poor, rather poor, medium, good and very good.
Can link to a better and longer life
This association has researchers mulling the relationship between better language skills among immigrants and general public health in Norway.
"Learning to master a language well has a positive effect on weight development and can thus help reduce the use of health services," says Iversen.
This is because obesity is associated with a host of health problems, chronic illnesses and premature death.
"Chronic illnesses generally lead to extensive use of the public health services. Measures that help prevent obesity will not only take pressure off health services but also benefit individuals by giving them better and longer lives," says Iversen.
Social acculturation
The researchers can't definitively explain the reasons behind the link between Norwegian language skills and BMI.
"It's hard to provide a single reason. Language skills can be viewed as an indicator of acculturation to Norwegian society. The link we've seen is mainly among women, who have a considerable role in the culture of these countries as regards housekeeping and cooking," says Iversen.
"Traditionally they have been rather house-bound and there's probably a connection between Norwegian language skills and spending time outside the house," continues the professor.
He points out that physical activity also plays a role in addition to the composition of diets.
"Moreover, chronic illnesses are rather widespread among women in the groups covered by our study," says Iversen.
Of course you don't need to learn a country's language to eat correctly and live a healthy life.
"Still, an immigrant population with sufficient Norwegian skills can be a big help for health authorities and others who are giving them advice about healthy diets," says Iversen.
------------------------
Read the Norwegian version of this article at forskning.no
Translated by: Glenn Ostling
Scientific links
External links
Related content