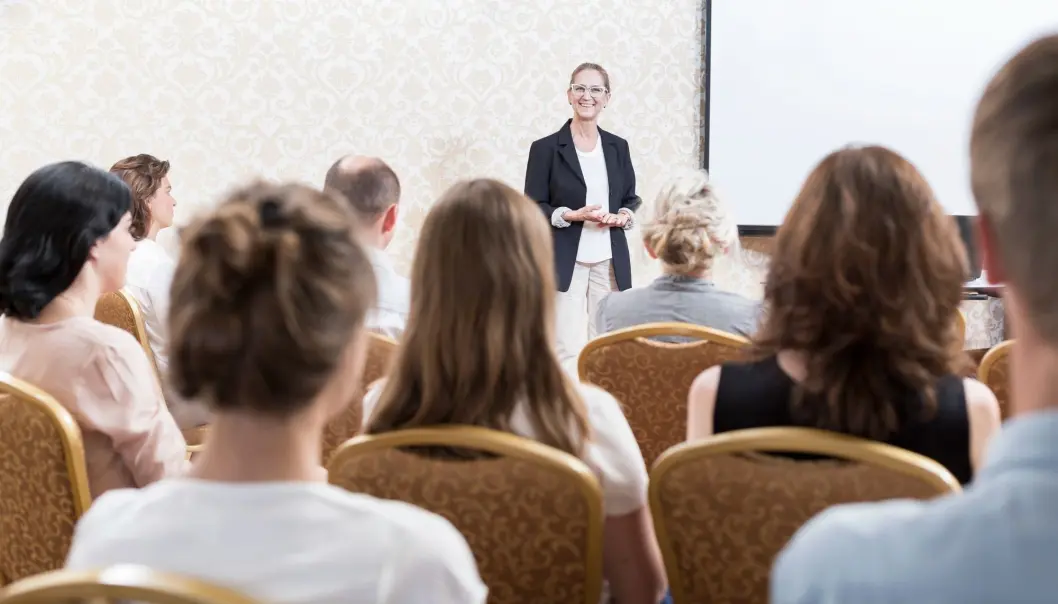 Women are not formally discriminated against in Norwegian academia – but they still don't become professors
As long as their CVs are equal to that of the men, women in academia in Norway appear not to be discriminated against. Systematic differences however persist, to the detriment of the women's careers.
In the autumn of 2019, the good news arrived that women and men in Norway now have approximately equal chances of scaling the academic career ladder, according to an article on the webpages of the Committee for Gender Balance and Diversity in Research, kifinfo.no.
This is true except for the transition from associate professor to professor, a leap that men are still more likely to make than women.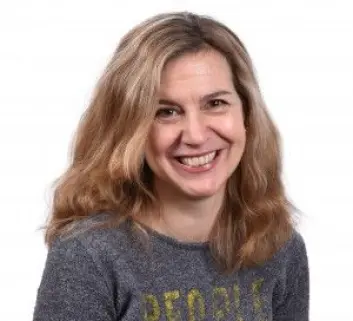 The finding appeared in the report "Attractive academic careers?" (which is based on a study of job applications, recruitment and career mobility in Norway's universities and colleges.
"But there is still a significant imbalance in the senior-level positions", she says.
PhD's, not professors
The majority of doctoral research fellows in Norway are women, while men still dominate in the highest academic positions. In 2018, the share of female professors in Norway was just above 30 per cent.
Frølich also points to the wide variation between disciplines.
"If we want to understand gender imbalance, we must take the differences between disciplines into account," she says to kifinfo.no.
Like the rest of the Norwegian labour market, academia is gender segregated: women work in medicine and the health professions, and men in natural science and technology.
"We should look more closely at why women and men chose to study different subjects," says Frølich.
"My list of publications is longer than yours"
The researchers interviewed individuals involved in the appointment processes for permanent scientific positions who thus serve as "gatekeepers" for academia's upper echelon. Little information about such processes was previously available.
They found that in the end, what separated the few suitable candidates from each other, was their lists of publications.
This is true also in disciplines where international publishing traditionally has not been deemed so important.
"To be specific, committees look at a particular type of publication: articles in a certain few English-language journals, over a limited period of time. What this means is that the assessment of who is good and not so good in Norwegian academia is done largely by the editorial staffs of these journals," says Marte Mangset, researcher at the Institute for Social Research, and also one of the authors of the report.
Focusing on publications may be a disadvantage to women, who may not be as productive as male colleagues if they are for instance establishing a family. On the other hand, counting publications can prevent unconscious discrimination.
"Personally, I think the focus on publishing may be disadvantageous for women in the long run, because we know women teach more than men and take on more administrative tasks", says Mangset.
"There is little to indicate that women are discriminated against in Norway and the Nordic countries when they have as good a CV as male applicants. The problem is that in many cases their CVs are not as good. So we have to ask why women systematically end up with shorter publication lists than men, when they perform so much better earlier in the education system."
Women as productive as men
The claim that men publish as much as 50 per cent more than women in academia has recently been challenged.
A study published in PNAS found that though men did publish more than women on average – this difference was evened out when the researchers took into account the length of their publishing careers.
Men on average published for 11 years, while women published for 9,3 years.
When the researchers divided the amount of publications on the number of years of active publishing, women were as productive as men.
However, also this PNAS-study highlights the different statistics the material yielded when looking at various categories, such as different disciplines.
Men on average received 30 per cent more citations than the women, and there are more men at the top of the academic hierarchy – the position from which academics tend to publish the most.
The difference in measuring this or that
A Norwegian study recently had similar results: When the researchers only measured journal articles and did not include staff category or academic background, men published 50 per cent more than women.
But when they included books, book chapters and co-authorship, and took staff category and academic background into account, the gender difference almost disappeared.
One of the main findings from this study then was that women have a more varied publication practice than men. They publish more often in book chapters, a fact which does not come to light if only journal articles are counted. Book chapters were not included in the PNAS-study mentioned above however, which only looked at publications registered in the Web of Science-database.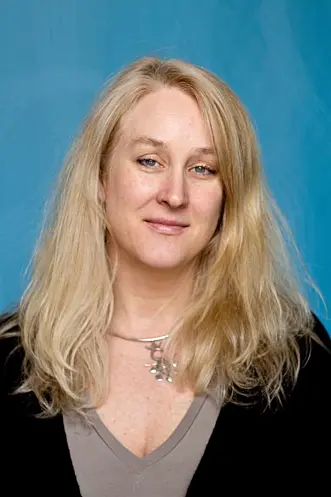 "It's assumed that everyone has an equal starting point for writing articles and that if they don't do it, it's their own fault. The explanation could be that they have written reports or book chapters," said Lynn P. Nygaard, one of the researchers behind the Norwegian study, to kifinfo.no.
But the playing field isn't level, according to Nygaard. Women and men don't have the same opportunities but then just happen to choose differently.
"They have different choices from the very beginning. The world looks different for women than for men because we live in a gendered society. You can't expect academia to be any different", she says.
In Norway, gender differences are usually explained by pointing to the family – not individual choice, according to Nygaard:
"The explanations are more structural, for example, that female academics have more children than in other countries, where they more often must choose between children and career."
Behind the numbers
Nygaard, who works at The Peace Research Institute Oslo, welcomes the new study from PNAS.
"This new study shows that when we remove more and more factors, the gender differences in productivity disappear. This means that women in essence do not have a lesser ability than men to publish", she comments in another interview with forskning.no (in Norwegian).
According to Nygaard, explanations for why women publish less often suggest that women suffer from imposter-syndrome – they have doubts about their skills and knowledge and are scared of being revealed. This in turn would lead them to publish less or not to publish. Another explanation is that female academics don't prioritize doing research.
"In light of this it feels good to be able to say – actually, no. Look at this, this is what's behind the numbers. What's happening is that women leave their positions earlier, in addition to the fact that there are more women in the lower positions and fewer at the top", says Nygaard.
References:
Attraktive akademiske karrierer? Søkning, rekruttering og mobilitet i UH-sektoren ["Attractive Academic Careers? Job applications, recruitment and career mobility in the university and university college sector" – Norwegian only]
J. Huang et al: Historical comparison of gender inequality in scientific careers across countries and disciplines. , 18. februar 2020.
Nygaard, Lynn P., What's in a number? How (and why) measuring research productivity in different ways changes the gender gap, Journal of English for Academic Purposes, March 2018