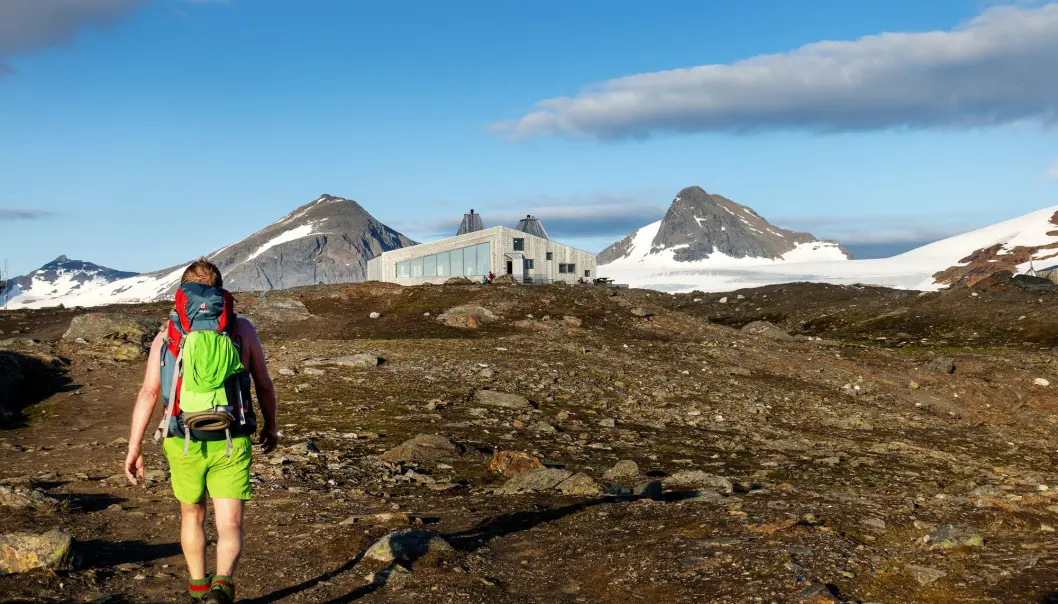 Can foreign tourists be trusted to clean Norwegian mountain cabins?
Norway is attracting many hikers from new groups and other countries. Will the values and cabin system of the Norwegian Trekking Association (DNT), based on unwritten rules and trust, survive this transition?
Environmentally friendly holidays are becoming more and more popular.
An increasing number of hikers are eager to take advantage of the 550 unserviced, self-service and serviced huts that are operated by the Norwegian Trekking Association DNT across Norway.
The DNT, with more than 300,000 members, offers relatively cheap accommodation for hikers in most areas of Norway.
Hikers can choose from 550 cabins, most of which are simple, and most of which are located in spectacular scenery.
Popularity in other countries on the rise
More and more tourists from other countries have discovered this unique offer.
And in step with increasing membership numbers, many Norwegians have taken advantage of the DNT cabin system for the first time.
Researchers at the Centre for Development and the Environment (SUM) at the University of Oslo say this is a good thing, because it's a sustainable way to enjoy a holiday.
But it also creates some challenges, they say.
In a new study, they have looked more closely at how a changing population, increased prosperity and more international tourists are putting pressure on the Trekking Association and its cabins.
Lofoten has had enough
In 2019, the DNT affiliate in the Lofoten Islands, in northern Norway, had had enough.
Tourists partied, smashed windows and left the cabins without paying or cleaning up after themselves.
The universal key that opens virtually all the association's cabins and that has been one of the charming hallmarks of the DNT system was replaced with separate keys for each cabin.
Visitors now have to pay for their cabin before staying overnight. The Norwegian Broadcasting Corporation, NRK, wrote a news story about the problem in 2019 (in Norwegian).
The problem threatens some of the DNT's most important and fundamental ideals.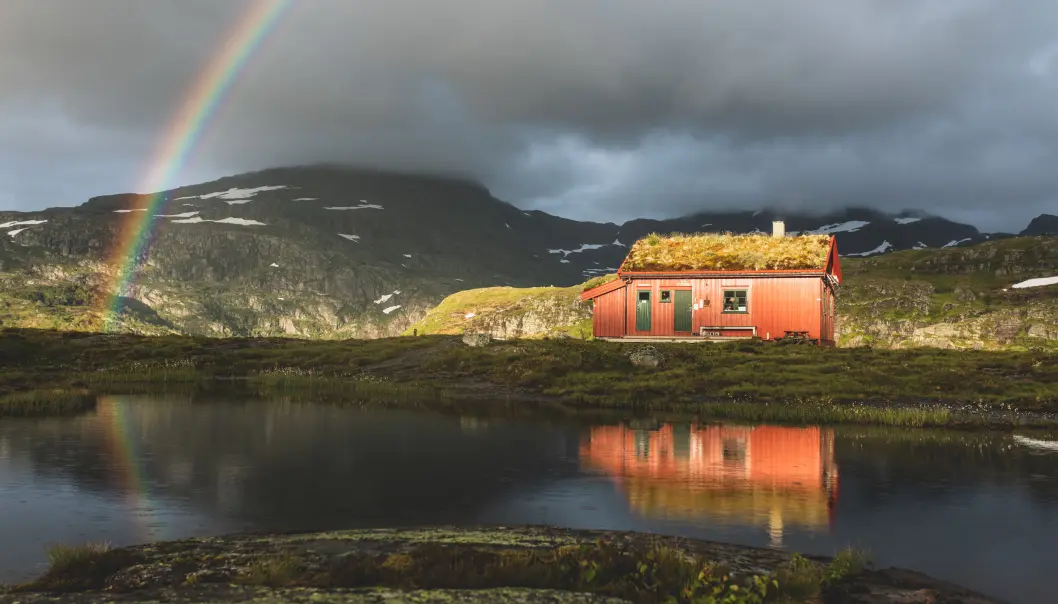 Based on trust
The entire DNT system is based on the honour system.
There are a number of unwritten rules for how you should behave and what the cabin should look like after you leave it.
That an entire network of cabins is supported by people doing the right thing is unique in an international context.
The DNT system features three different standards of cabins. No-service cabins are typically very small, with only 5 or 6 beds, and offer only beds with duvets or blankets, and a place to cook. Guests have to bring their own food.
Self-service cabins are typically larger, and have a well-stocked pantry where guests can buy simple foods. In both cases, guests register themselves and pay for the food they eat and their lodging when they leave.
Some few cabins are full-service lodges, which are staffed during the summer and busy non-summer periods, such as the Easter holiday. These are more like simple mountain hotels. But even these cabins have a section or building that operates like a self-service cabin when the full-service cabin is closed.
One simple key gives visitors access to all these cabins. You pay a deposit for the key and can keep it as long as you like.
Volunteer members do the maintenance on most of the 550 cabins. They stock them with firewood and cooking gas and clean the cabins from time to time.
But the expectation is that guests will clean up after themselves after visiting no-service and self-service cabins.
Visitors are also expected to restock wood so that the next visitor can immediately light the woodstove if necessary. And they are supposed to sweep and tidy up the bunkrooms, including washing floors, so that the cabin is sparkling clean for the next guest.
Who will sleep on mattresses in the dining room?
The challenge, of course, is that many new visitors have no idea how the system works. They don't understand the rules.
Some of the rules aren't written down anywhere, or may only be recognized as "good practice" among DNT members.
That raises huge challenges, as more and more visitors from outside Norway come to the DNT cabins. It can also create tensions between old and new users.
For example, what happens when a family with children comes to a fully booked cabin?
In good DNT spirit, adults who already have a room should give it to the family. Even though they may have arrived before the family, the expectation is that they, not the family with small children, will sleep on mattresses in the dining room.
An in-depth study
The researchers focused on one of the DNT affiliates, the Ringerike Trekking Association, for their study.
Their in-depth study involved visiting cabins, observing the guests, reading the cabin comment books and looking at all the registrations.
In addition, they interviewed and conducted surveys and read DNT documents.
Easier for Norwegians to understand the system
Many Norwegians own their own cabins, but a number of these private cabin owners are also DNT members. Even people who don't own their own cabins have almost certainly visited other people's cabins.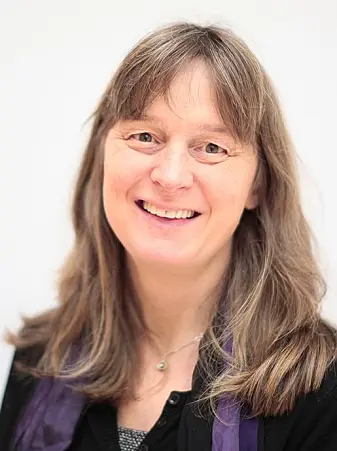 This probably makes the DNT system easier for people in Norway to understand, say Hege Westskog and Iris Leikanger, from the University of Oslo. Westskog and Leikanger conducted the study with Tor H. Aase at the University of Bergen.
In addition, many Norwegians have come to know the DNT system through visits with parents and grandparents. They know the expectation is that dirty mountain boots are left outside, and that only slippers or wool socks are worn inside.
But many new members haven't had experience with DNT cabins before. It can be difficult for them to know what is required of them, the researchers said.
Two tourist types
There are two different trends in tourism, the researchers say.
One is where people want to experience the simple and authentic. They want to experience the "slow life", which is the ideal for Norwegian outdoor recreation.
Another group is more concerned with luxury, comfort and excitement.
That could make it difficult, for example, when the cabin at Gjendesheim in Jotunheimen National Park is marketed to the Chinese.
Hut manager reacts
One day in 2019, Marius Michael Haugaløkken accidentally discovered several articles on Visit Norway's website about the cabin he runs, which is the DNT's largest, aimed at Chinese tourists. Haugaløkken is the cabin manager for Gjendesheim, a cabin in the Jotunheimen National Park.
It startled him.
"It doesn't help if you travel to Norway, eat organic locally grown food and live in an environmentally friendly way, if you fly around half the globe to get here," Haugaløkken told the Norwegian newspaper Nationen.
Visit Norway responded that they'd never actively marketed the cabin, according to Aftenposten (link in Norwegian). Gjendesheim was only listed on their website as a part of the Norwegian product portfolio. Places that are listed here, are shown in many different languages, including Chinese.
In the aftermath of the article in Nationen, the Chinese versions of the article describing Gjendesheim was removed.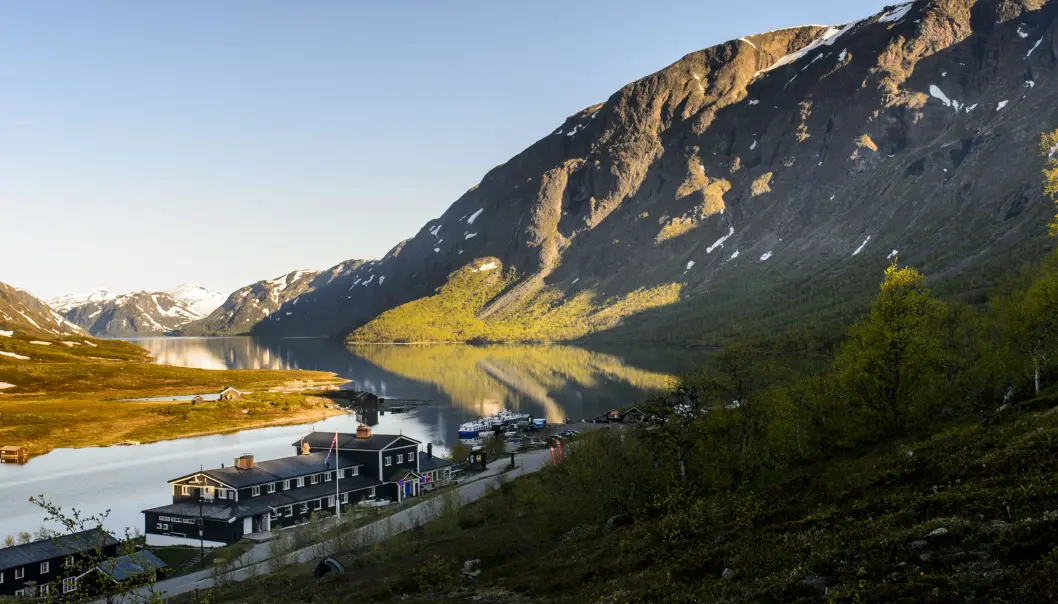 Will it be like in Lofoten?
When the researchers visited cabins for their research, they got some insights into some of the challenges the DNT faces.
Most guests follow recognized practices when visiting a DNT cabin.
However, some visitors don't follow the rules and norms for how to clean up after yourself, how to divide the sleeping areas and whether you pay for the stay.
"In the worst case, DNT could end up with a model similar to the one that is being used now in Lofoten. There, the local DNT affiliate ended up moving away from the unserviced cabin model, because there were so many people who didn't clean up after themselves, or pay after using the cabin," Leikanger said.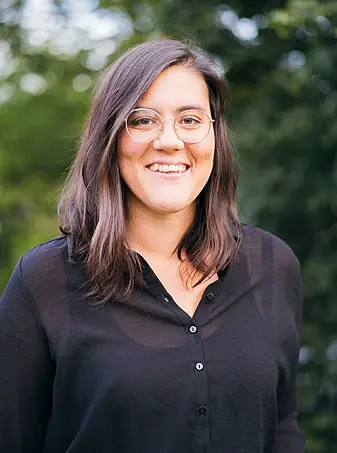 "This will affect the freedom of mountain hikers, who have previously been able to go from cabin to cabin without thinking about bookings. It will also be more expensive to use the cabins if the DNT has to hire a permanent cabin host to receive guests and clean up after them," she said.
Support for the spirit of voluntary efforts
The freedom to walk freely in the mountains without deciding long in advance where you will spend the next night has been an essential part of the entire DNT system.
But some people want a solution that will allow them to book a cabin to have to themselves.
"Our study shows, however, that there is a great desire among those we interviewed to continue the tradition DNT has had, with a trust-based system and also with the opportunity to hike without booking in advance," Westskog said.
The members also emphasized their willingness to continue the tradition of volunteer work, and want DNT to first and foremost facilitate the simple outdoor life, she says.
DNT is watching carefully
The Secretary General of the Norwegian Trekking Association, Dag Terje Klarp Solvang, believes that the DNT is now in a unique position to get even more people to discover the joys of the simple outdoor life, and to be inspired to take better care of nature.
"But I completely agree that this requires us to incorporate new groups into the community of values that represents what DNT is. The researchers definitely have interesting ideas about how this can be done," he says.
Solvang writes in an email to sciencenorway.no that he is happy that the researchers have studied the issue.
"It's useful, even though we are strongly aware of this very issue," he wrote.
Some of the major trends in tourism present new challenges, but this is not just a challenge for DNT, Solvang believes.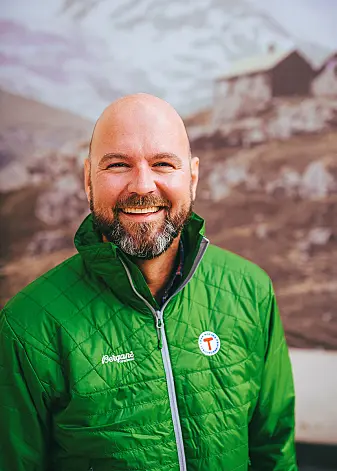 "This is a challenge for everyone who engages in activities in areas that are flooded with visitors during certain times of the year. Our impression is that good visitor management is crucial to the success of hosting huge numbers of visitors. Our overall impression is that where you do this, it ensures that new visitors understand and respect the existing system and values," he wrote.
Have made some choices
But the trends the Trekking Association has observed have required the DNT to make some conscious choices, he wrote.
"For example, we're not reaching out to overseas markets and we have ended all organized activity out of the country," he wrote.
DNT regularly hears from foreign members who continue their membership year after year, precisely because they like the values of the organization, Solvang wrote.
"Our model has proven to be very robust and viable. It has survived for 153 years. It has already survived through major societal changes, economic growth and changes in holiday habits," he said.
The key is that DNT's values and the written and unwritten rules for how our system is used are deeply rooted among members and others who visit the DNT cabins, he said.
But this is not something that has happened by itself, he said.
"This is something our member associations and volunteers have worked to preserve for decades," he said.
Translated by: Nancy Bazilchuk
———