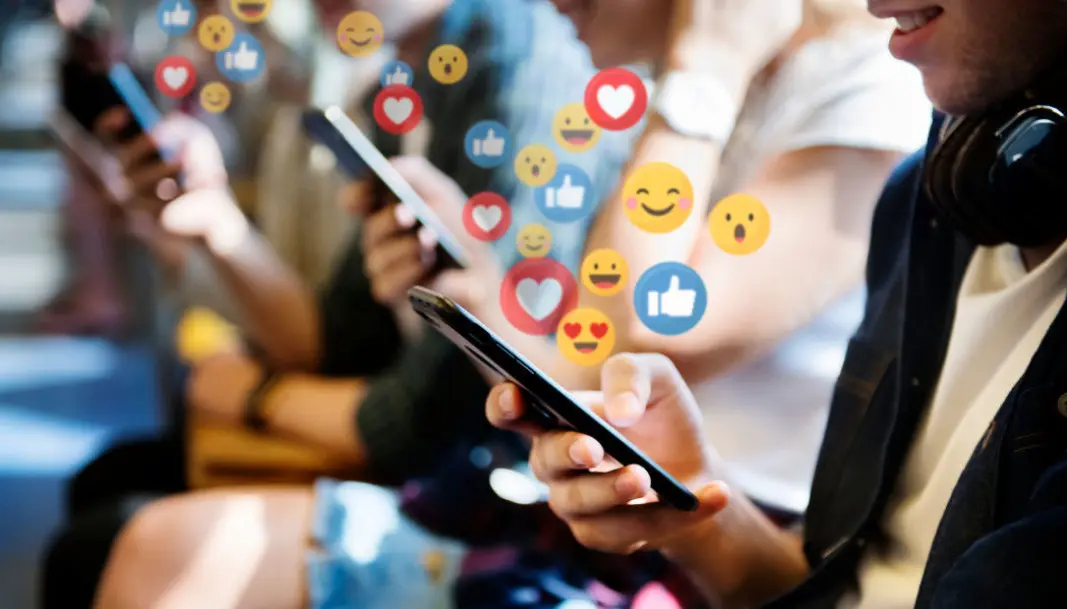 What news do Norwegians share the most on social media?
Politics, immigration and regular Joe. These are the topics Norwegians share news about on Facebook and Twitter.
Articles about politics dominate news sharing on social media sites like Facebook and Twitter in Norway. Immigration is also a popular topic.
The combination the two, politics and immigration, are often shared a lot.
Sylvi Listhaug is a politician from the anti-immigration party the Norwegian Progress Party. She appeared in the titles of several of the most shared stories in 2017, when she was Minister of Immigration and Integration.
"Stories having to do with Listhaug are shared both by people who support her and those who criticize her," says Thomas Wold.
Wold, a researcher at the University of Bergen, has investigated what kind of news Norwegians shared the most on social media in 2017. The 240 most shared stories were sorted into categories like politics and social issues, with topics ranging from health to consumer information.
Maybe people want to show off
Issues that contain conflict and strong opinions clearly create engagement.
But Wold believes there may be various reasons why news stories about politics are widely shared.
Maybe they're a tool to showcase people in the best imaginable way, as engaged citizens who are up-to-date on the latest news.
According to Wold's study, entertainment news is also pretty widely shared on social media. Those topics are primarily about TV shows and reality celebrities.
Ordinary people are visible
The vast majority of news items are domestic issues having to do with Norway, and many fall into the reporting genre. The stories are about everything from body image to life with a disability.
While elites such as politicians and professionals dominate the editorial media, the man on the street becomes more visible on Facebook, whether the topic is toll charges or that someone has been treated unfairly.
Wold believes people recognize themselves in these stories.
"Maybe you want to help ordinary people. They're the ones most in need of help," he says.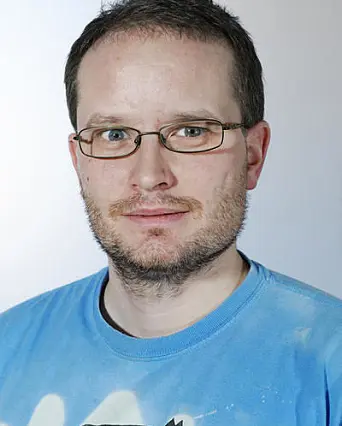 Anders Olof Larsson agrees. The professor at Kristiania University College has also researched news in social media and is familiar with much of what Wold has found.
"If you share news that includes strong conflicts or clear opinions, you get through to an audience in social media channels. I think this also affects todays journalism. You have to present the news in a certain way to get attention," Larsson says.
Not much sports news
In order for researchers to gain insight into why people share certain issues, they needed to ask the users.
Could it be that stories are widely shared simply because they're readily available on newspapers' most-read lists?
If that were the case, it's strange that sports news isn't shared more. Sports tend to be popular reading material.
"That surprised me. Sports enthusiasts are often active on social media," says Wold.
News about crimes and accidents are not widely shared either, although they make up a big part of the contnt in newspapers.
Fake news is spreading
Stories from large established media houses, such as the newspaper VG and the national broadcaster NRK, are shared the most often.
In second place are websites whose only goal is viral spread. Often of fake news.
"These websites aren't involved in news coverage. It's a mix of urban myths and popular science, where it's impossible to find the source," says Wold.
"One story claims that people who start preparing for Christmas early have mental health problems," he says.
Wold is unsure why readers share stories like this.
Most frequently shared topics
The topics of the 240 stories that were shared the most on social media in Norway in 2017 were:
Politics 23%
Social topics 20%
Entertainment 17%
Immigration 17%
Health 7%
Science / Technology 5%
Economy 3%
Crime / conflict / war 3%
Sports 3%
Weather 2%
Accidents 0
"I don't know if people actually believe them or share them because they think they're funny," says the researcher.
Alternative media has active readers
A third type of website which is often shared is so-called alternative media, which often interprets real events according to their own political agenda.
Most Norwegians have confidence in Norway's established media, especially the broadcasters NRK and TV2, according to a recent survey by the Norwegian Media Authority.
Only four per cent trust news coming from the website document.no, a website which according to wikipedia "espouses views that are critical towards Islam and immigration".
Yet, alternative media still achieve a far broader reach than the number of followers would indicate, according to a study carried out by Larsson and published in Journalism & Mass Communications Quarterly in 2018.
"The alternative media are much better at engaging their users," says Larsson.
"But I suspect that there's cheating in the picture sometimes," he says.
The now defunct Facebook page Rapport-X, had several times more shares of stories than other alternative sites. Larsson does not know who shares the stories, but it is possible to program robots to share.
Sharing during crises
Wold's study focuses on everyday life on social media. He didn't include periods with special events, like Christmas or terrorist attacks.
Are we changing social media sharing during the current corona epidemic? It is still too early to give a research-based answer to that question.
Larsson is already researching the types of content being shared by the Norwegian Institute of Public Health and the corresponding government agencies in Denmark and Sweden.
Naturally, a lot of social media stories revolve around the coronavirus right now. Wold has noted that in addition to the sharing of important information, a lot of shared stories are often about individuals – as usual. Many of these stories are ones where the sharer can express a clear point of view.
"Several of the most shared stories are about someone who was fined for going to a party. I get the impression that a number of stories revolve around people who have done something against the guidelines under the corona situation," Wold says.
Translated by: Ingrid P. Nuse

Reference:
Thomas Wold: Have you shared the news today? (In norwegian) Norsk medietidsskrift [Norwegian media journal], vol. 27, No. 1 2020.
———
Read the Norwegian version of this article at forskning.no