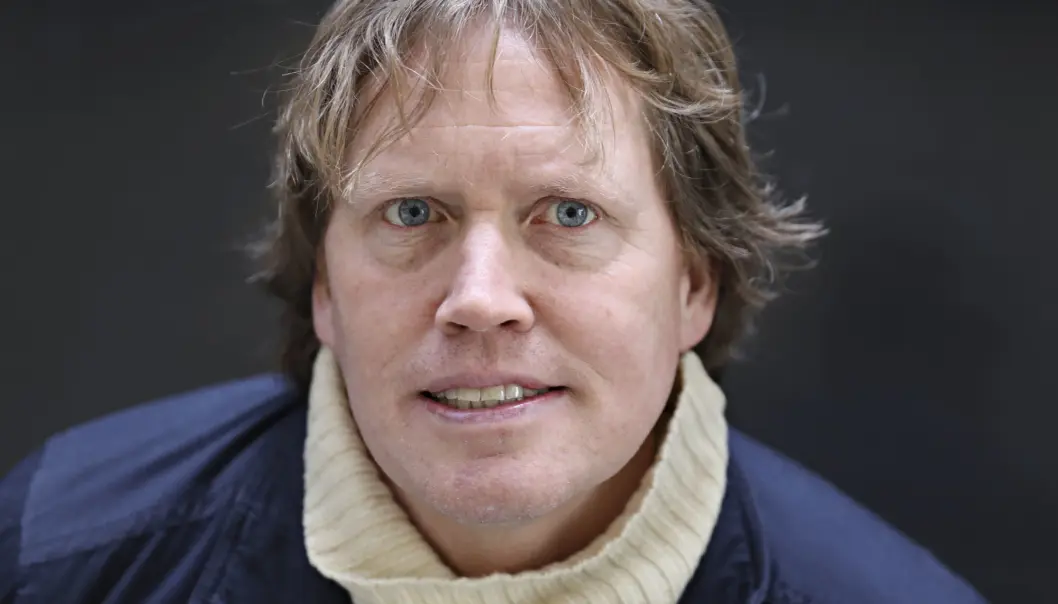 Academia has plenty of trolls who trash talk each other
It's not anonymous online trolls that frighten researchers the most from sharing their research. Researchers and other colleagues are commonly behind those ugly comments. Thorgeir Kolshus is not surprised.
Almost half of all researchers don't share their research findings with the public.
The most common reason is that they're afraid the media will write about their work in a sensationalist, tabloid way.
But fully 14 per cent say that concern for their employer or colleagues prevents them from sharing their findings, according to a new study from the Institute for Social Research (ISF) that was presented in mid-June.
Fourteen per cent of the respondents said that they have put limits on their public outreach for the sake of their employer or colleagues.
Twelve per cent have taken the same approach because of fear of censure, threats or public criticism.
Social scientists are more likely to experience unpleasant comments than researchers from other fields. Immigration, gender and equality are the big hot-button issues.
"A white, right-wing, anti-antiracist"
Thorgeir Kolshus believes it's completely legitimate to have worries about what colleagues will say and think about you if you share your research.
He is an associate professor of social anthropology at Oslo Metropolitan University (OsloMet) and frequently gets involved in the public debate, by writing commentary and opinion pieces.
"My experience is that most of the negative feedback comes almost exclusively from colleagues and other researchers," he said.
Not long ago, another researcher called him "a white, right-wing anti-antiracist" on social media.
"It was terribly distressing. I was deeply disturbed," he said.
Kolshus didn't recognize himself in what was said about him.
"It in no way describes what I have done or what I stand for," he said.
Didn't think he was representative
The report from ISF is part of the Fritt Ord Foundation's monitor project "Status for ytringsfrihet i Norge" (Status of freedom of expression in Norway). The private non-profit foundation works to promote freedom of expression.
This is the first time that researchers have looked more closely at the research sector and academia.
Kolshus was interested to discover that other researchers felt it was very tough to experience harsh criticism from colleagues and other researchers.
"I thought I might not be so representative. After all, I write a lot about topics that are at the interface between work-related policy and public policy questions," he said.
Have Norwegian researchers been Americanized?
Without doubt, there have been a number of attempts in academia to discredit other researchers, the anthropologist said.
"It has become more common to question the morals of other researchers," he said.
He fears the irreconcilable tone from American social science research has now come to Norway.
"My experience is that professional positions have to a greater extent become package solutions, which include political positions and identity projects. A different type of self-centred seriousness has now come to academia. It's easier to be branded politically," he said.
A sad development
He thinks this is a sad development.
"We who have had so many years of education should be able to address each other's arguments and separate them from our feelings. Unfortunately, this is not the case in academia today," he said.
It might just as well be okay to clarify, sooner or later, that objectivity among researchers is an illusion, Kolshus said.
"All researchers are to a certain extent subjective, just by virtue of asking the questions they ask and choosing problems to pursue. But the fact that there's no objective approach doesn't mean that everything is subjective. Of course, you need to look for counterarguments and point out the probabilities and uncertainties when your analyses go beyond what you can confirm," he said.
Some have networks for support
In a debate following the launch of the ISF report, Kolshus was on a panel with Kikki Flesche Kleiven, incoming director of the Bjerknes Centre for Climate Research at the University of Bergen, and senior researcher at the Norwegian Centre for Studies of Holocaust and Minorities Studies, Mona Abdel-Fadil.
The other two researchers emphasized how important it is to have a supportive environment behind you when you as a researcher share what may be controversial findings with the public.
Both said they had informal networks where they shared experiences and supported each other.
"I have never had anything like that," Kolshus said.
"I think that my colleagues think that when I share my research so much and so often, it's completely unproblematic for me. But it's not. Social media has made this much more difficult," he said.
Not just the manager's responsibility
The survey shows that managers need to support employees who share their research with the public. Managers should be made aware of the issue and trained to deal with it, Kolshus said.
But first and foremost, colleagues should support each other more than they do today, he said.
"If a colleague has said or written something that was OK, it costs you nothing to send a nice text message. I myself know how nice it is when it does actually happen. It means a lot for your motivation to even get a thumbs up," he said.
"After all, you have taken one for the team. I don't get extra hours of pay for the five or six hours I spend on media every week," he said.
Nevertheless, he emphasizes that it is first and foremost very rewarding to share your research with the public.
"Sharing something you have spent a lot of time on with a couple of hundred thousand people through 20 minutes on NRK (the Norwegian Broadcasting Corporation) instead of with just 20 researchers, is very, very rewarding," he said.
Translated by Nancy Bazilchuk.