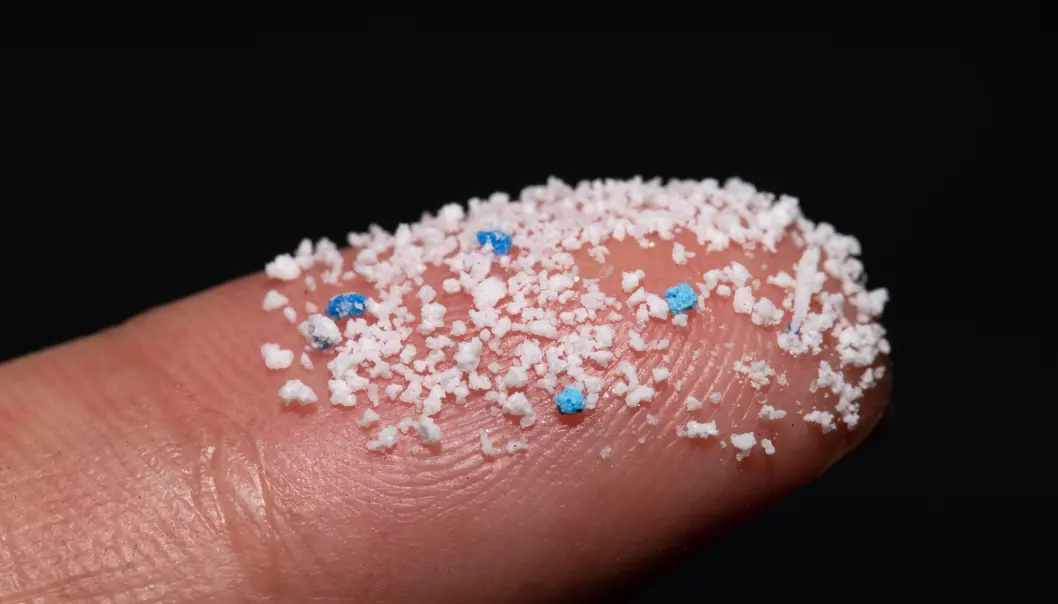 Microplastic research needs a common language
SHARE YOUR SCIENCE: With increased knowledge about microplastics in the environment comes new challenges. Researchers see significant challenges in maintaining the quality of knowledge that is shared, and how it is used further.
It is well-known to most of us that microplastics are present almost everywhere in the environment. For Norway, microplastics have been found in the ocean around Svalbard in the north, in Skagerrak in the south, and in the North Sea and the Norwegian Sea in the west. Tiny pieces of plastics have been found in beach and coastal sediments, seawater, rivers, lakes, water treatment plants, agricultural soils and runoff from roads.
Since microplastics are found «everywhere», the potential danger they pose has received much attention. First from researchers, then decision-makers, industry and the general public. Microplastic research is now a large and fast-growing field where all aspects are examined. At the same time, the jungle of information can be difficult to navigate. From a researcher's perspective, we see significant challenges in maintaining the quality of knowledge that is shared, and how it is used further.
Here in Norway, a large number of actors are heavily involved in research on microplastics, including us at the Norwegian Institute for Water Research (NIVA). In a peer-reviewed publication in Environment International, 20 researchers from 13 institutions have assessed the status of Norwegian microplastics research.
The aim was to gather researchers across institutions to share knowledge and identify gaps in the understanding of occurrence, transport and impact of microplastics on the Norwegian environment.
Microplastics are everywhere – but so what?
If we go back about eight years in time, the research in Norway was focused on establishing methods for measuring microplastics in the environment. Today, however, the focus has shifted towards a more thorough quantification to investigate specific sources of microplastics emissions and associated risks. The purpose is to build a solid basis for risk assessments, understand the impact on the environment, and to identify areas for action.
Since the spotlight is now more on the potential threats that microplastics can pose, there is a need to look at the basic understanding of the problem: What does it really mean when we say that microplastics are "everywhere"?
In addition, we must point out the importance of using what we call applied science to support decision-makers in finding effective and feasible measures and solutions.
Apples and pears
We know a lot about microplastics, but there are still many uncertainties. This is partly due to methodological challenges. Increasingly complicated and more difficult sample types are being investigated, such as sewage sludge and various animal tissues. All these sample types need specially adapted analyses. This means that comparison of results is not always straightforward.
Due to the diversity of methods, it is important that microplastic researchers find ways to ensure that results are both representative and comparable. We say that the results must be validated and harmonized. This is important to ensure that the data generated are reliable and that they can facilitate, for example, national or global agreements to limit microplastic pollution.
In other words: It is important that we speak the same language, otherwise we are essentially talking about apples and pears.
Research communication important
Language is also important when it comes to research communication. Here, we researchers have a special responsibility. Dissemination of research must be accurate and clearly communicated in the media, to the public and to other stakeholders.
However, we see that the way results are presented in scientific literature is at times different from the presentation in the media. One example is the discovery of microplastics in seafood. While the focus should be on the root of the problem, namely the generation and release of microplastics into the environment, some people might be left with the impression that they should avoid eating seafood. As a result, this can cause consumers to change their eating habits based on the wrong basis.
We would also stress the importance of transparency in the dissemination of research. Knowledge can empower citizens, and thus strengthen their influence on the public debate.
Stronger together
Research on microplastic pollution is high on the international agenda. Norway is among several countries that invest heavily in research, monitoring and potential solutions. We have a leading role in the field and have contributed to several international initiatives. The Norwegian authorities have also financed large capacity building projects in countries that are believed to be responsible for significant plastic emissions globally.
Although Norway has a central role in microplastic research and management, we believe that it is not enough. We must be more than a good role model. Sharing data, solutions and best practices across borders is crucial to having a meaningful impact on a global environmental problem. We should take advantage of the strong position we already have.
The goal must be to expand, improve and include more actors in national cooperation, but also look beyond our borders to share findings and solutions.
It is a well-used cliché, but together we are stronger, and that is also the case when facing the microplastic problem.
Share your science or have an opinion in the Researchers' zone
The ScienceNorway Researchers' zone consists of opinions, blogs and popular science pieces written by researchers and scientists from or based in Norway.
Want to contribute? Send us an email!