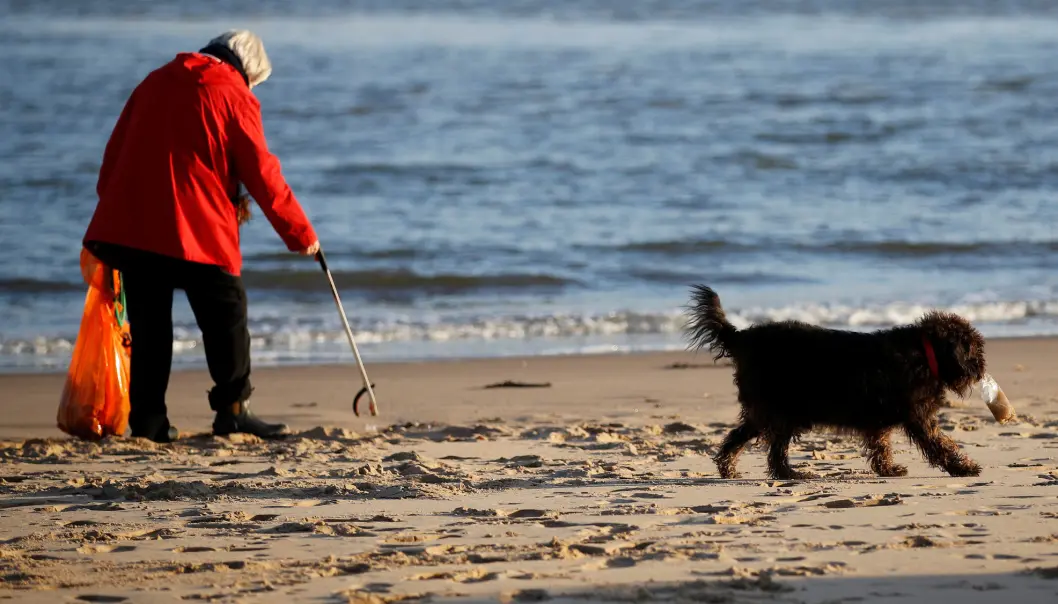 We have to clean up our approach to cleaning up beaches, researcher says
The commitment among Norwegians to clean up plastic trash from beaches is enormous. But at the same time, the clean-ups have become chaotic and themselves have to be cleaned up, one researcher says.
In the winter of 2017, a whale beached on Sotra, outside of the city of Bergen. It was sick. When it had to be euthanized, it turned out that it had consumed more than 30 plastic bags.
The story of this whale touched and engaged the whole of Norway.
"We have held beach clean-ups in Norway before, but this whale was decisive in creating a great commitment to pick up plastic from along our beaches," says researcher Eugene Guribye.
Trying to find solutions
Guribye is a researcher at NORCE, the Norwegian Research Centre, and has headed an applied research project, which means the researcher himself has actively participated in beach clean-ups.
The end point of the project has been proposals for solutions on how best to facilitate a local community's involvement in the clean-up of marine plastic waste.
Guribye has been involved in and been a participating observer in clean-up operations in Raet National Park in Arendal from 2016 to 2020.
He has also conducted a number of interviews with key people.
Active citizenship
Guribye has previously done a fair amount of research on volunteering.
He believes that beach clean-ups hold a special place in communities when it comes to public involvement.
"There is a lot of talk about active citizenship and how to get the local population involved in their surroundings. Most often, this reflects the public sector's ambitions regarding volunteering," he said.
The special thing about people's commitment to beach clean-ups is that it comes from both above and below, he believes.
"People themselves are engaged, and not just through voluntary organizations. There are lots of individuals involved," he said.
Facilitating and supporting this type of commitment is consequently very important, according to the researcher.
"I can't think of a better example of active citizenship in our time than this," he said.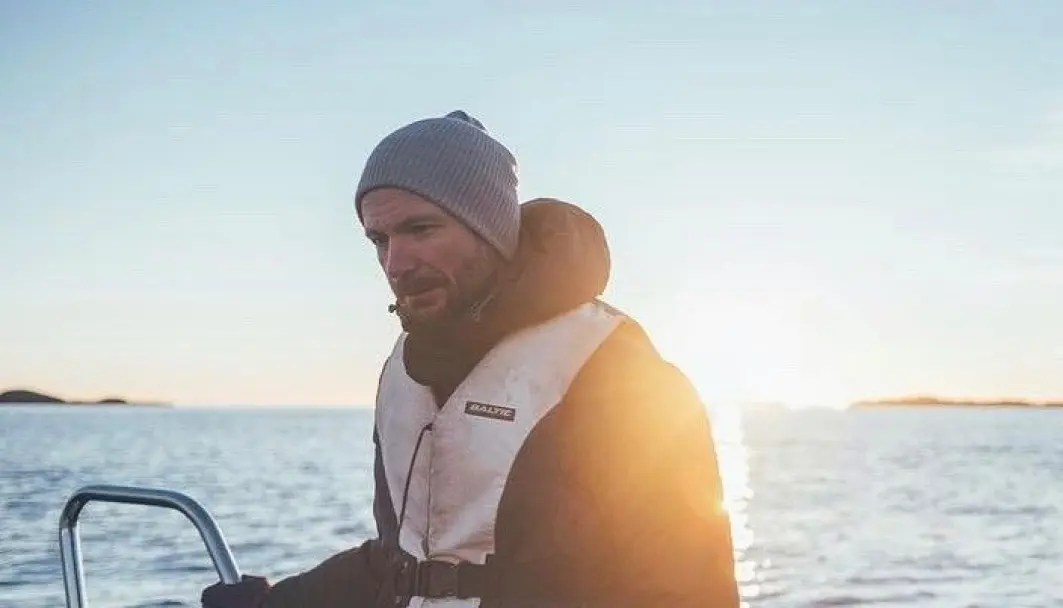 A lot of chaos
But beach clean-ups have gotten chaotic.
"The chaos comes because the clean-ups are so fragmented," he said.
There are a number of public authorities with partial responsibility for some of this work, but not all of it. That makes it difficult.
The county governors in Norway have been given the responsibility for coordinating the work. But there are no set guidelines for how the clean-ups should be coordinated. And no new funds have come with this new responsibility, either.
As a result, inexperienced people go around cleaning up the same beaches, while other places are not cleaned up at all.
Some people have been reported to the police because they have conducted clean-ups in the wrong place at the wrong time, either because they are in a private area or because they are working in protected zones.
The legislation is complicated. That makes it very difficult for a single individual to keep track of regulations that may be relevant when picking up plastic from beaches, Guribye said.
The basic principle today is that whoever creates the pollution must pay for the clean-up.
"This is also very difficult to follow in practice. It takes a lot of resources to figure out who's created the plastic trash and how they should pay for this work," he said.
Here are the researcher's main recommendations:
Develop a national strategy for marine plastic waste
Investigate the possibility of including the transport of marine plastic waste from voluntary clean-ups as part of the framework agreements with waste companies
Make a clearer distinction between professional and voluntary clean-up work.
Create positions for regional coordinators co-financed by the public and private sectors.
Provide resources to follow up and develop expertise in safeguarding the implementation of the "polluter pays" principle.
Have to clean up the chaos
The knowledge that comes out of this project will strengthen and improve the local community's commitment to cleaning up marine litter.
The researcher has concrete suggestions for solutions.
Among other things, he proposes a national strategy on marine plastic waste, and that a clear distinction be made between the work that volunteers should do and what should be left to professionals.
Cleaning up in challenging areas is probably best served by being outsourced to professionals, he believes.
For example, it can be very demanding for volunteers to work on the outer coast of northern Norway, where you have to travel by boat and where there are huge amounts of plastic in some places.
Digital schemes
A clean-up operation can be surprisingly complex to organize, Guribye has discovered.
There has to be equipment available for clean-ups and someone has to make arrangements for delivery and removal of the rubbish.
Nevertheless, it's important to maintain local involvement in the effort, Guribye believes.
He thinks that arrangements should be made for a system where volunteers themselves can organize clean-ups.
A good digital solution could give private individuals, voluntary organizations, companies and public enterprises the overview they need, he said.
"If it is arranged well, then you don't need to spend so much effort coordinating this type of commitment," Guribye said.
One type of digital solution is already available. It's a map solution called "Rydde" (Clean). It was launched in April this year and is meant to enable people to report where they see the need for beach clean-ups and report where they themselves have cleaned up.
A tangible problem
An opinion poll conducted by the University of Bergen in 2019 shows that 9 out of 10 Norwegians are worried about plastic pollution in the ocean. By comparison, just over 5 out of 10 are concerned about the greenhouse effect.
Guribye believes the reason for the great popular commitment around beach clean-ups is easy to explain.
"It's very concrete. It's plastic and is quite visible, it floats in the sea and washes up on beaches. Everyone sees the problem, and it's possible to do something about it in a relatively short time. The climate issue is more abstract and it divides people politically in a completely different way," he said.
Beach clean-ups also involve a social aspect.
"It's a great social activity that you can do with family, friends or a volunteer team. In addition, it's a great experience where you're outside and get healthy exercise. It can be hard work to clear rubbish out of quay stones for a whole day," he said.
"And you also get the experience of being part of something bigger than yourself," he said.
It's useful!
Picking up plastic from beaches can sometimes feel like a Sisyphean task for people who work on beach clean-ups year after year.
So is it really useful?
The answer to this question has been investigated by a researcher at the independent consultant company SALT. The company has analysed the amount of rubbish on the beaches in Lofoten from 2011 to 2018.
"The conclusion is that beach clean-ups are useful. The study provides good evidence that beach rubbish is in moderate decline in the Lofoten region," said Marthe Larsen Haarr from SALT in Svolvær to NRK, the Norwegian National Broadcasting Corporation.
The total amount of rubbish per 100 metres of beach has been reduced by 25 kilos during the eight years of the study, says Haarr. These data have been collected by ordinary people who clean up the beaches there.
The study shows that volunteers on average have cleaned up just under 1 per cent of the coastline in Norway annually. In Lofoten, around 5 per cent of the coastline has been cleaned up annually.
Translated by: Nancy Bazilchuk
Reference:
Eugene Guribye: Samskaping i tiltak mot marin plastforsøpling, (Co-creating measures to battle marine plastic waste) NORCE report, 2020
———