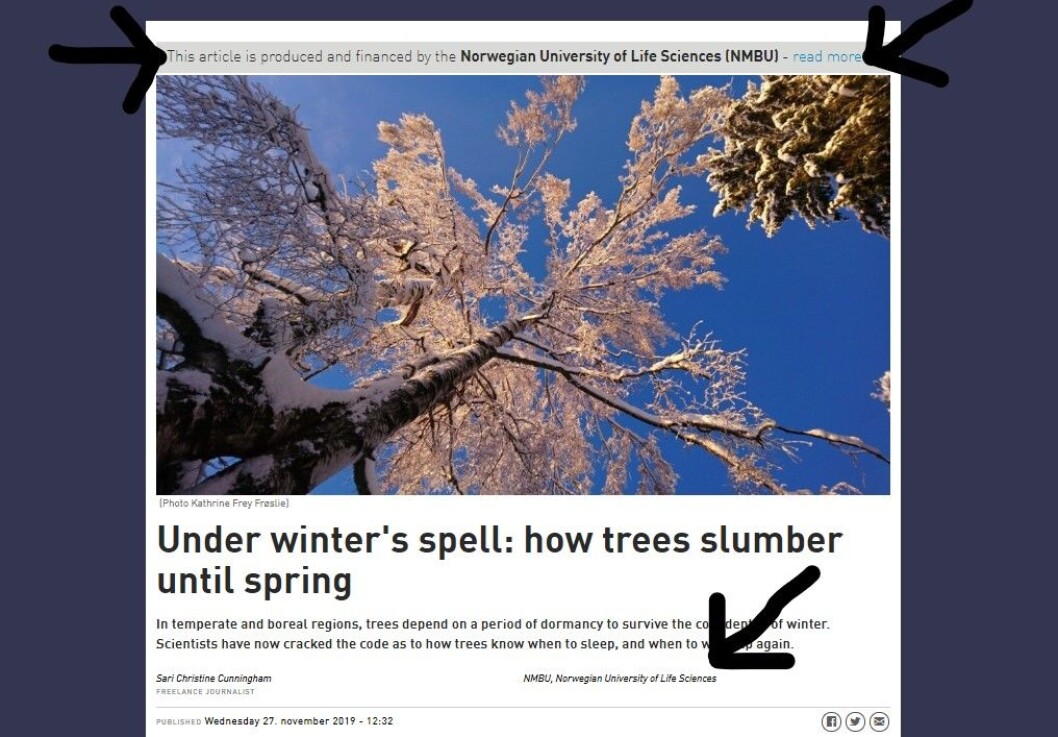 Partner articles on ScienceNorway
The partner articles on ScienceNorway.no give insight into new and interesting research in Norway. These articles are written by communication staff at one of our 79 owners. We label this content to distinguish institutional outreach from independent editorial content.
The online news site ScienceNorway is part of the Norwegian news site forskning.no. Both are owned by an association that was created precisely for that purpose in 2002.
The Owners' Association has 79 partners (this number may vary as some members merge, some join, others leave): universities, university colleges, information centres, institutes and public agencies that have research departments. What they all have in common is a requirement to share the results of their research with the public.
As partners, these organizations have the opportunity to submit articles for review for publication. These articles are drawn from their own magazines, websites or press releases, and are written by communications professionals or freelancers.
When one of our partner institutions submits a proposed article, it is sent to a dedicated division of ScienceNorway. There, an editor evaluates and edits articles submitted by partners. The membership division is managed by the CEO.
Partners do not pay to publish individual articles, but they do pay an annual membership fee to the Owners' Association. For this reason, all partner articles are marked at the top with "This article is produced and financed by the University of… ..". This tagline is repeated in a fact box, and the partner institution is listed in the byline. The articles are also clearly marked as such on our front page and when content is shared in social media.
Partner articles present a comprehensive and exciting view of research as portrayed by the institutions themselves. The articles are clearly not neutral from a news standpoint, and are almost never critical, but they do showcase research that is being conducted in Norway in all its breadth and diversity. And these articles are very well read.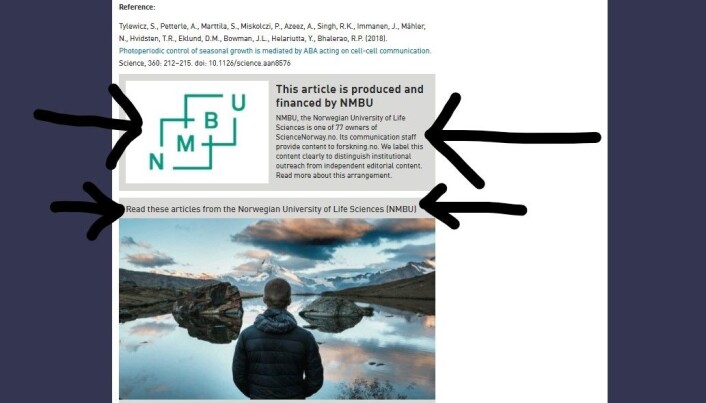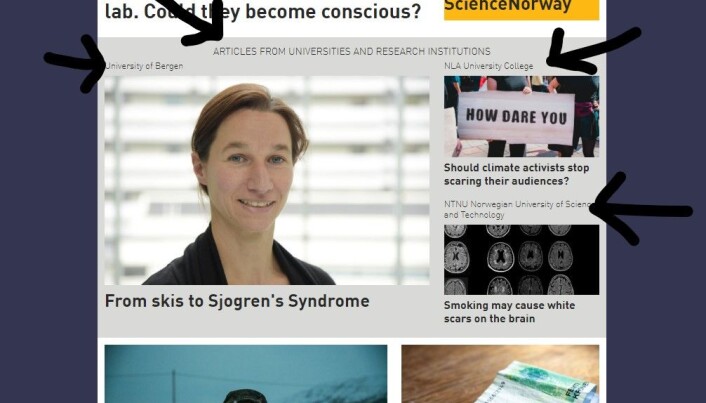 The Owners' Association consists of the following 77 members:
Akershus University Hospital
The Regional Research Funds in Norway
Diku – the Norwegian Agency for International Cooperation and Quality Enhancement in Higher Education
The Fafo Institute for Labour and Social Research
Fishery and Aquaculture Industry Research Fund (FHF)
Department of Mental Health Research and Development, Division of Mental Health and Addiction | Vestre Viken Health Trust
GenØk – Centre for Biosafety
Molde University College
Western Norway University of Applied Sciences (HVL)
Kristiania University College
KS Research and development (KS is The Norwegian Association of Local and Regional Authorities)
Skills Norway
University College of Norwegian Correctional Service
Norwegian Centre for Organic Agriculture
Norwegian National Advisory Unit on Ageing and Health
Norwegian National Advisory Unit on Women's Health
Norwegian National Association for Public Health
The Norwegian Center for Child Behavioral Development (NUBU)
NOKUT the Norwegian Agency for Quality Assurance in Education
Nordland Research Institute
Norwegian Academy of Music
Norwegian Polar Institute
Norwegian Computing Center
Norwegian Space Agency
Norwegian Dairy Council
NSD - Norwegian Centre for Research Data
The Norwegian Police University College
Regional Center for Child and Adolescent Mental Health, Eastern and Southern Norway (RBUP)
Institute for Rural and Regional Research
The Norwegian Center for Holocaust and Minority Studies
Simula Research Laboratory
R&D management, Norwegian Public Roads Administration
Statped
Innlandet Hospital trust
Oral Health Centres of Expertise
The Narvik War and Peace Centre
Volda University College