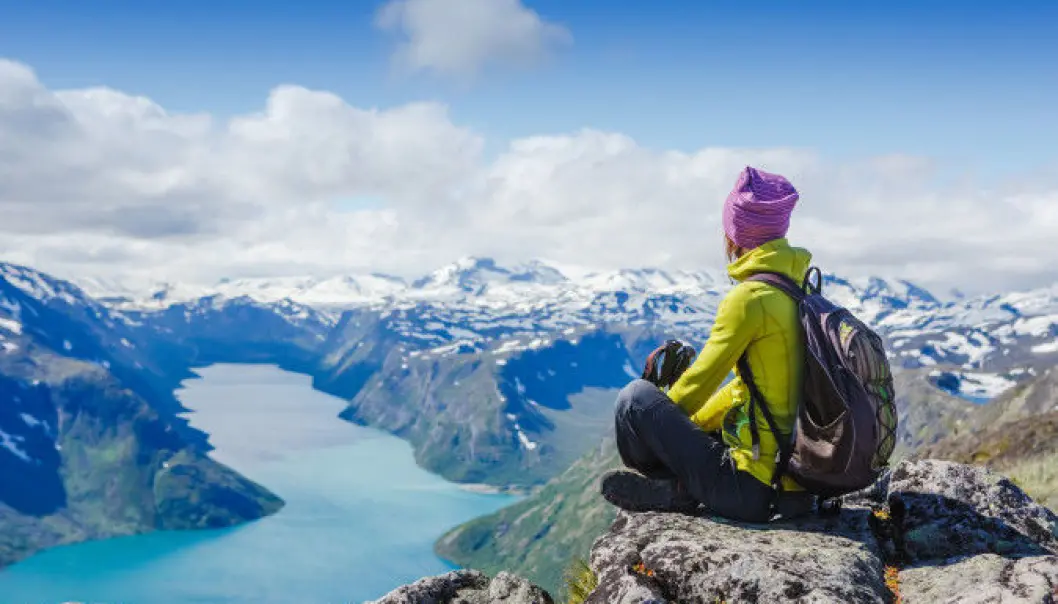 Making the shift to short-haul and queue-free tourism
The coronavirus has sent tourists flocking into nature.
The tourism industry has been hit hard in the pandemic.
The businesses and holiday destinations that were not yet fully 'discovered' came through the best. They're small, they're local and they're nature-based.
"These companies have certain characteristics that enable them to better weather the upheavals," says Rita Moseng Sivertsvik. She is a researcher at Ruralis, the Institute for Rural and Regional Research. She and her colleague Magnar Forbord have contributed to a recently published book on nature-based tourism.
Travelling locally
Most people now travel more locally when they go on vacation. They spend their holiday in Norway, but want to avoid long queues and large crowds.
This is partly due to the fear of infection, but also because more and more people want to experience something different than what everyone else is doing during the holidays. They want to have a unique experience.
Researchers use the term 'people pollution'. People increasingly want their nature experience to feel more solitary instead of sharing it with a crowd of other tourists.
Tourist guides and glacier guides also want to have smaller groups in order to make the experience better.
Mass trek up the mountains
Small, local businesses facilitate this. They want to create relationships with tourists. They use themselves and their expertise as part of the experience. And they aim for products and services of high quality. These small businesses might have to price their offerings somewhat higher to make a profit, but now people show a willingness to pay, according to Sivertsvik.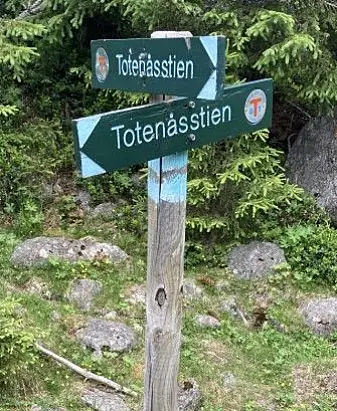 "With smaller groups, the experience becomes more unique than when fifty people line up one behind the other for a mass trek up the mountains," she says.
Small businesses are also able to succeed because the owners often work another job as well. When tourism falters, they still have something to live on and do not have to close up shop.
Busloads of tourists less personal
The traditional district of Hardanger in the western part of Norway is one of the regions studied by the Ruralis researchers. The tourism industry there wants to attract more tourists who will pay more for niche offers rather than big groups of tourists on cheaper trips who travel together from place to place.
Harald Alvavoll in the Hardanger village of Lofthus confirmed this when he recently received a group of cider cruise guests at the Hardanger International Ciderfest:
"The coronavirus has brought us a lot of Norwegians visitors," says the apple farmer, who runs Alvavoll Fruit and Cider farm.
Forget the most popular spots
Researcher Agnes Brudvik Engeset at the Western Norway Research Institute is witnessing the same trend.
"Last year, Norwegians rediscovered many of the country's well-known destinations. They ticked off a lot of places on their bucket lists. Now the challenge is to convince people to choose other mountains to hike, because popular destinations had such colossal hiking pressure last year," says Engeset.
The larger tourist destinations need to think more about the fact that there isn't room for everyone at only the biggest tourist sites and how they might broaden their tourist appeal.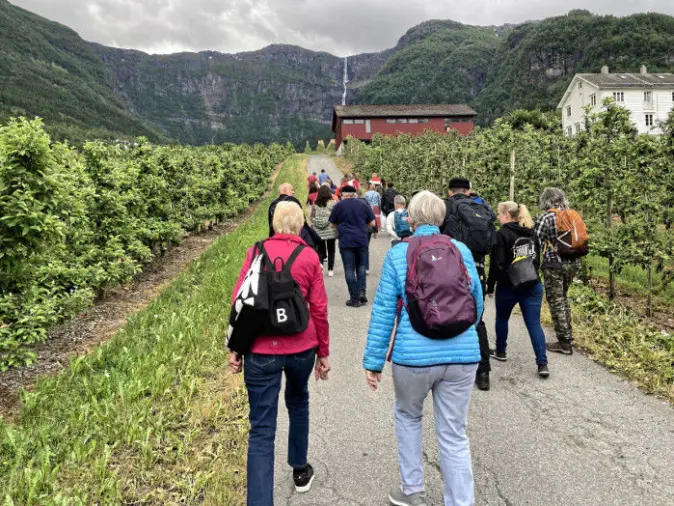 Overtourism on Nordfjord roads
We're familiar with overtourism in major tourist destinations like Venice and Barcelona. But in Norway, the roads to the white sandy beaches on the Nordfjord coast in northern Vestland county are not scaled for the tourism pressure they're experiencing now.
Engeset talks about how the balance has shifted from business to guest. Now social media is drawing out the Norwegian gems.
"We've worked a bit with the peninsula of Stadlandet. A lot of people say the tourism there really picked up after the arrival of Instagram. That's when the local community has to come together to think about what image they want to publicize," says Engeset.
Daily life and culture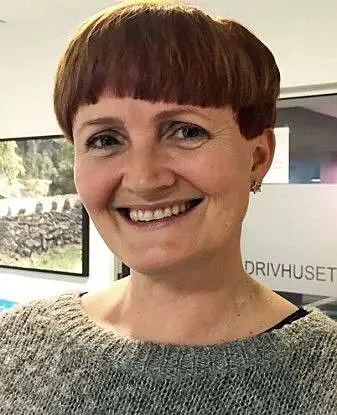 She would like to put in a plug for the culture in rural tourism as well. Engeset describes her interviews with adult British tourists in Balestrand in Hardanger. They had criss-crossed fjords and glaciers on their list, but what they wanted to experience more of was daily life in rural Norway. Where's the pharmacy? Is there any pub here?
"Tourists – Norwegian or others – don't have to hit the top three attractions this summer. They can hike a mountain ridge that's just as beautiful, but that has far fewer people. And they should also keep their eyes open for cultural experiences," says Engeset.
Competition is fierce
Sivertsvik will start following up with the tourist companies that she and Forbord interviewed for the book. On this round of visits she will find out how they've come through the crisis last year and this year.
"There are an incredible number of offers, and the competition is fierce. At the same time, small businesses have probably become more visible in the last year," she says.
References:
Magnar Forbord & Rita Moseng Sivertsvik: The importance of interactions and networks in the nature-based tourism industry. In: Peter Fredman og Jan V. Haukeland (ed.): Nordic Perspectives on Nature-based Tourism. From Place-based Resources to Value-added Experiences. Edward Elgar Publishing, 2021. (Summary)
Agnes Brudvik Engeset et.al.: Med hjarte på rette staden – turistopplevingar, kultur og «sense of rural place» (With a heart in the right city - tourist experiences, culture and 'sense of rural place'). In: Leif Longvanes, Eli Bjørhusdal, Joar Fossøy, Dorthea Sekkingstad & Torbjørn Årethun (ed.): Stadutvikling. Fjordantologien 2021. Universitetsforlaget, 2021.
———