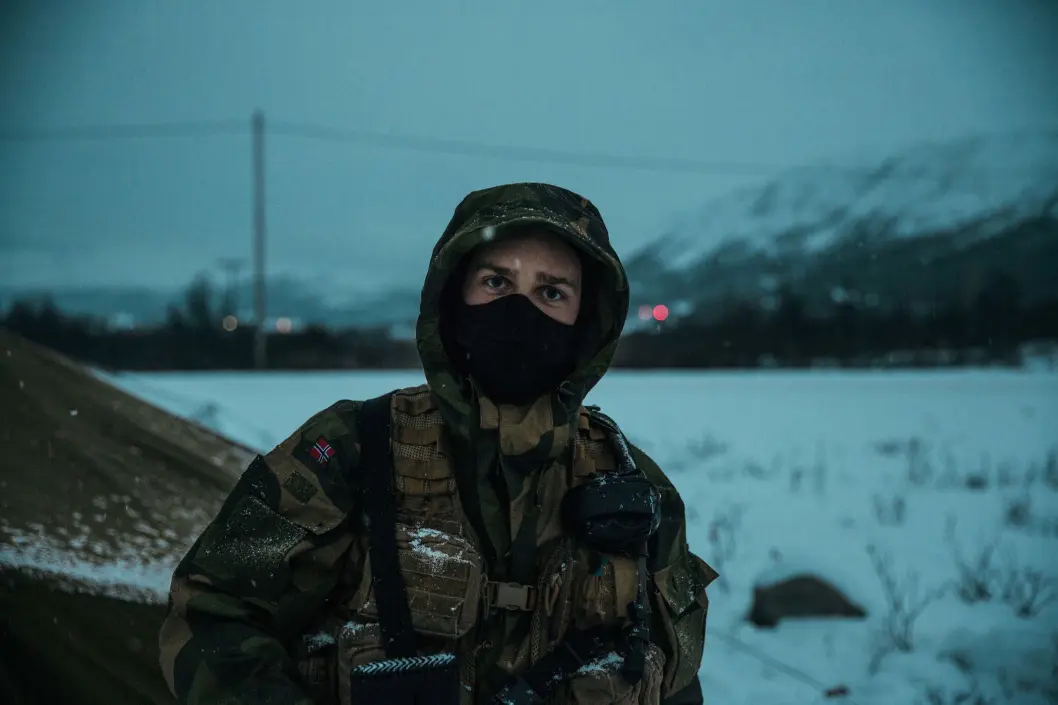 The world is a scarier place for Norway
In a future where China and Russia are ever more offensive, Norway's position is weaker. Today's liberal world order is now also threatened from within — from the United States.
The Norwegian Defence Research Establishment (FFI) sees plenty of reason to be pessimistic as it looks at Norway's future prospects in the world over the next 20 years.
The rules and principles that protect small states from major powers have been weakened. The economic and political centre of gravity in the world is moving away from the West. Countries like China and Russia are increasingly assertive. To top it all, today's world order is threatened by the country that largely established it: The United States.
"Well, we didn't predict that four years ago," says Alexander Beadle, a researcher at FFI .
Beadle is the editor of an updated FFI report on global trends up to 2040. The first edition came out four years ago. The report offers a comprehensive review of major international studies conducted by the USA, NATO and the United Kingdom, among others, but the findings have been analysed from a Norwegian perspective.
More power in Asia
"The image of the future that we delineated in 2015 is not necessarily so different from what we see today. It's more that several of the more worrying trends that we last identified have now materialized. What's interesting is that new drivers have emerged that are pulling things in the same direction," he says.
Beadle's concerns relate to the future of "the liberal world order". Simply stated, the liberal world order is one where the international community values and respects free trade, human rights and rules regarding when it is and isn't legal to use force against other states.
In the past, the FFI's future predictions have shown how the liberal world order has been weakened as power shifts in the direction of Asian countries, and as China's economic strength grows.
"These countries have a different world view and a different interpretation of values and human rights. As they become more powerful, they will use greater pressure to forward their vision of what the world should be like," says Beadle.
Challenged from within
A big change from the previous FFI analysis is that the liberal world order is being challenged from within. Trump is pulling the United States out of trade agreements, casting doubt on the importance of NATO and relationships with allies, and is flirting with authoritarian regimes, Beadle sayd. But he stresses that the trend would be the same with or without Trump.
"From a long-term perspective, this reinforces a development that was nevertheless expected. Even if the United States had elected a 'new Obama' who was a strong supporter of the liberal world order, we would see the same trends and the same shifts in power," he said.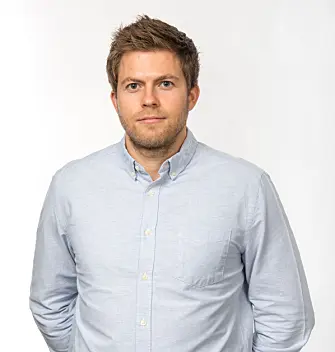 Isolation and warfare
Beadle doesn't want to predict the likelihood of war in Norway's corner of the world. This is something that is virtually impossible to foresee.
"What research can do is examine various factors that can affect the danger of a war. There are a number of factors that have developed in such a way that they have become more uncertain or have gone in the wrong direction. The existence of stable democracies in the world — countries that have become democratic and remain democratic — is a factor that is often cited as an explanation for why there are very few conflicts between states today. Democracies have less to gain from going to war with each other. Globalization and trade create mutual economic dependence," he explains.
It's bad business to fight wars with countries you depend on for trade. If countries in the world isolate themselves more, this development may be weakened.
US no longer a stabilizing force
The danger of war is also increasing because the dominant role of the US is weakening.
"In spite of various unfortunate events, the United States is still considered to have had a stabilizing function that has prevented several wars in the decades after the Cold War. As the US pulls back, there will be greater uncertainty", says Beadle.
These trends will make Norway even more dependent on its allies. At the same time, it is not certain that Norway's allies will come to help if needed. The United States is not as willing to support Europe, and Europe is on the wane, with a declining and ageing population. As a consequence, there will be greater competition for money that could go to defence budgets.
In FFI's previous report, researchers saw increasing uncertainty about the ability and willingness of Norway's allies in Europe to prioritize defence and to help Norway.
"What no one foresaw then, however, was Brexit and the major internal divisions within Europe, which add additional uncertainties," says Beadle.
Wrong about Russia
In recent FFI studies, Russia has gone from being discussed as a regional power with defensive ambitions to being a global offensive player. As long as Vladimir Putin is in power, the country is expected to continue today's more assertive foreign policy. Syria is an example.
Russia also faces substantial domestic challenges over the long run. The country has an ever-smaller percentage of employable citizens, and a weaker and more vulnerable economy. This has been used as justification for Russia to restrict its military involvement outside Europe. So far, however, this has not turned out to be correct.
Russia after Putin
Another big question is what happens to Russia after Vladimir Putin. If all goes according to existing Russian law, his last year in office as president is 2024.
"Because Putin has been in office for so long, the regime is strongly linked to him as a person, and there are risks associated with most possible outcomes. Indeed, studies show that personality-dependent regimes like Russia are far more likely to survive as long as the leader holds office until he dies of natural causes. If the leader disappears because the elite gets tired of him, or for other reasons, statistics say that the regime is much more likely to collapse," Beadle says.
He also sees the same risk in China over the long run. Since Xi Jinping can continue as president for as long as he lives, the regime becomes closely associated with him as a person.
Dangerous for small states
The combined effect of these factors is that Norway's future is ever more precarious.
"The world will be a more dangerous place for small states in general. For Norway, the development of relations with Russia in recent years represents a further source of concern." This is the conclusion of the four co-authors of the report, Alexander Beadle, Tore Nyhamar, Eline Knarrum Bostad and former Defence Chief Sverre Diesen.
Today, support for the Nordic region may be Norway's best option for reducing uncertainty around allied support without increasing tensions even further in the High North, according to the FFI researchers.
"The prospect of support becoming more uncertain was one of the main conclusions in the previous study, and that remains our biggest concern," says Beadle.
A more demanding future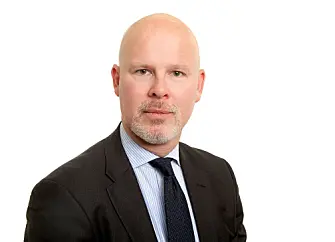 Politicians confirm the researchers' conclusions. "The international security policy situation is much more demanding than it was just a few years ago," says Audun Halvorsen, State Secretary for the Norwegian Ministry of Foreign Affairs.
"We see a shift in power from west to east, and mainly to Asia. The US is increasingly confronting a China on the advance. The liberal world order is now being challenged to a greater extent, partly because countries with different values have greater influence. We also see increased scepticism about the value of multilateral cooperation," he said.
Halvorsen is concerned about NATO's role. He characterizes NATO as the pillar of Norwegian security policy and believes that the alliance is better equipped to defend its member states today than it was a few years ago.
"So far, we have not seen any reduction in US efforts and interest. On the contrary, the US has increased its involvement in Europe," he says.
Middle East and North Africa
Halvorsen also highlights Russia as the biggest security challenge for Norway, along with what is happening in the Middle East and North Africa.
"The rivalry between the great powers has become more apparent. Russian use of force vis-à-vis Ukraine is contrary to international law and has contributed to weakening security in Europe," he says.
"Destabilization and extremism in the Middle East and North Africa are also part of the more challenging security policy landscape we are seeing today," he says.
"Norway will continue to work actively to promote international law and the multilateral system. We need more, not less, international cooperation in today's situation. This is also why Norway is a candidate for the UN Security Council for the period 2021-2022. When the multilateral system is under pressure, it is important that we establish and defend the international legal order that has ensured welfare, security and values for decades," Halvorsen says.
References:
A.W. Beadle et.al: Globale trender mot 2040 – et oppdatert fremtidsbilde (Global trends towards 2040 — an updated future picture, Norwegian with English summary), FFI report 2019/00045
Alexander William Beadle and Sverre Diesen: Globale trender mot 2040 – implikasjoner for Forsvarets rolle og relevans (Global trends towards 2040 - implications for the role and relevance of the Armed Forces, Norwegian with English summary) FFI report 2015/01452
———