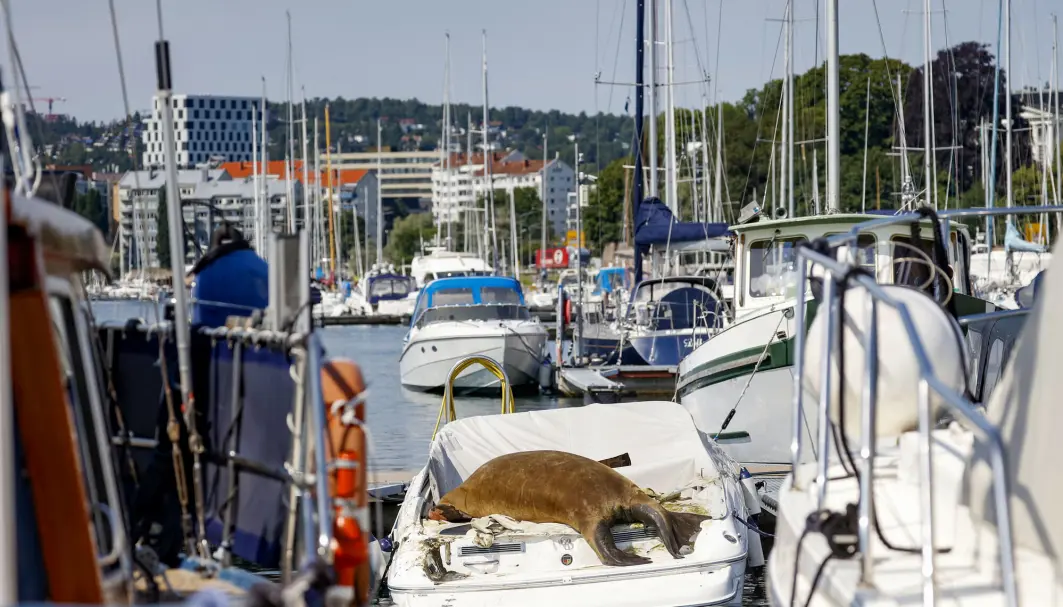 Walrus Freya creates chaos in Oslo. Researcher responds: "I don't like what I see"
Walrus expert Rune Aae asks people to stay away from the celebrity walrus Freya, who has recently caused a stir in Oslo.
"She doesn't get any peace," Aae tells The Norwegian News Agency, NTB.
On Tuesday morning there was an influx of spectator boaters with mobile cameras who approached the boat Freya was lying and relaxing on in Frognerkilen, a bay in the inner Oslofjord close to the city center. At times, there were several boats and jet skis around her.
"They are too close, I think. And it is not just one boat, but a dozen boats," Aae says.
On Tuesday, he watched TV broadcasts from the area and could observe that the walrus reacted with sudden movements when some boats came too close.
"Everything indicated that she wanted to get away. But she couldn't because she was trapped," he says.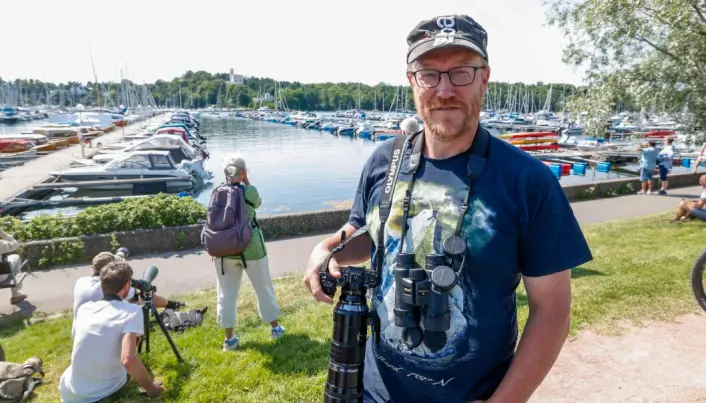 Relaxes for 20 hours
Aae is a doctoral fellow in science education at the University of South-eastern Norway and has surveyed the walrus Freya for a long time. He believes that the best thing to do now is to block off the area in Oslo where she is located, instead of chasing her.
Both on Monday, 18 July and Tuesday, 19 July, attempts were made to keep her away from certain places. Oslo harbour police were in place with a water hose and tried to flush her away from a boat on Tuesday.
"She needs to relax for up to 20 hours. When she is constantly stressed out by people and their presence, it is not good for her," says Aae, who went to the place where the walrus lay on Tuesday.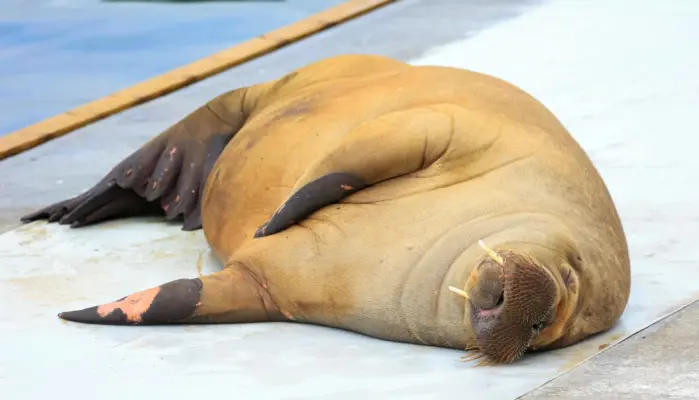 Is said to have killed a swan
In recent days, the walrus has been in Frognerkilen in Oslo. She stays in new places for two to four days before moving on, according to the expert.
Freya became a proper celebrity after a visit to the town Kragerø, south of the Norwegian capital, earlier this summer. There she settled down and relaxed on several leisure boats. She has also done this in Oslo.
On Tuesday, the newspaper VG published a video showing Freya attacking a swan in Oslo. A witness told the newspaper that the swan died.
Freya was also a nuisance to locals on Monday. A rower from Christiania Rowing Club wanted to take a little trip but was stopped by Freya, who lay on the floating pier. He retrieved a hose and tried to spray her into the sea, but eventually had to give up.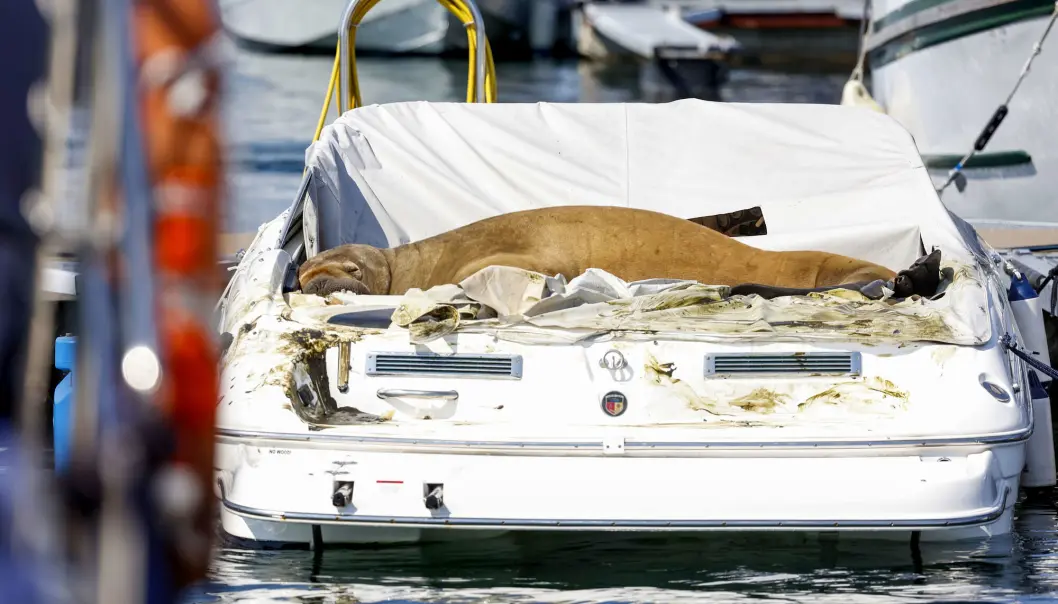 ———
Translated by Alette Bjordal Gjellesvik.
Read the Norwegian version of this article on forskning.no