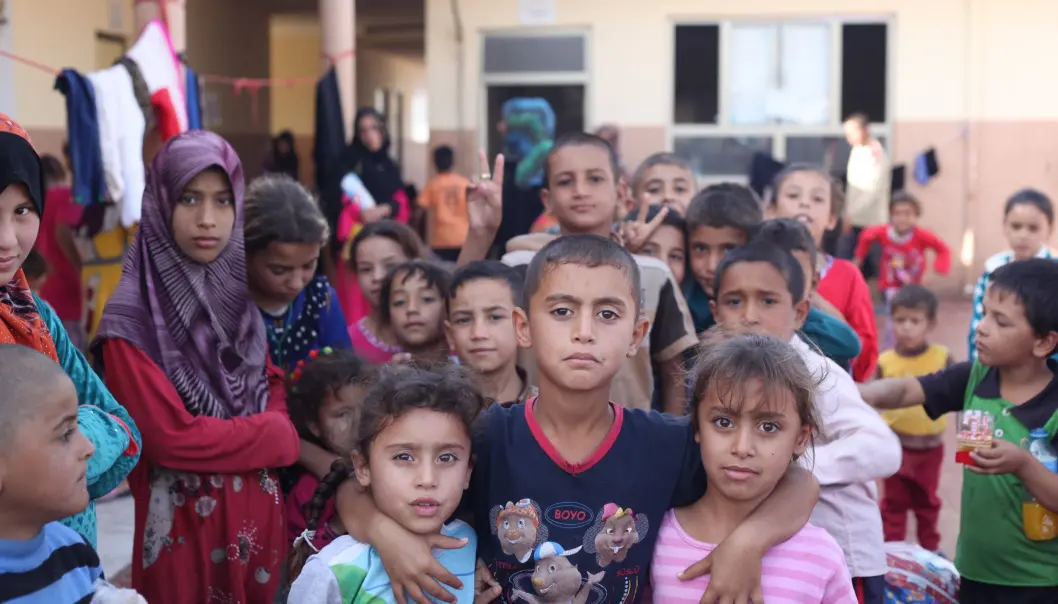 Norwegian researcher brings unique insights into healthcare and schools in the Islamic State
Over time we've learned a lot about the atrocities of ISIL members. Now a Norwegian researcher has also learned more about how the civilian population adapted to the terrorist regime's laws and regulations.
Mathilde Becker Aarseth went to Iraq just before Christmas 2016 to look for answers.
Abu Bakr al-Bagdhadi had declared the establishment of the Islamic State of Iraq and the Levant (ISIL) and proclaimed himself Caliph – the supreme leader of the world's Muslims – two and a half years earlier.
This all happened at the Great Mosque of al-Nuri in Mosul, Iraq's second largest city. And this was Aarseth's destination.
Oppressive mood
ISIL took control of large areas in Iraq and Syria. At its most powerful, the organization sought to control a population of up to 8 million people, including Mosul with its 3 million residents.
Aarseth visited the refugee camps outside the city, where she went from tent to tent to hear what people had to say.
"I met people from all social groups who had fled the city," she says.
When Aarseth returned in 2018, ISIL had been driven out of Mosul, enabling the researcher to also enter the city itself and conduct interviews.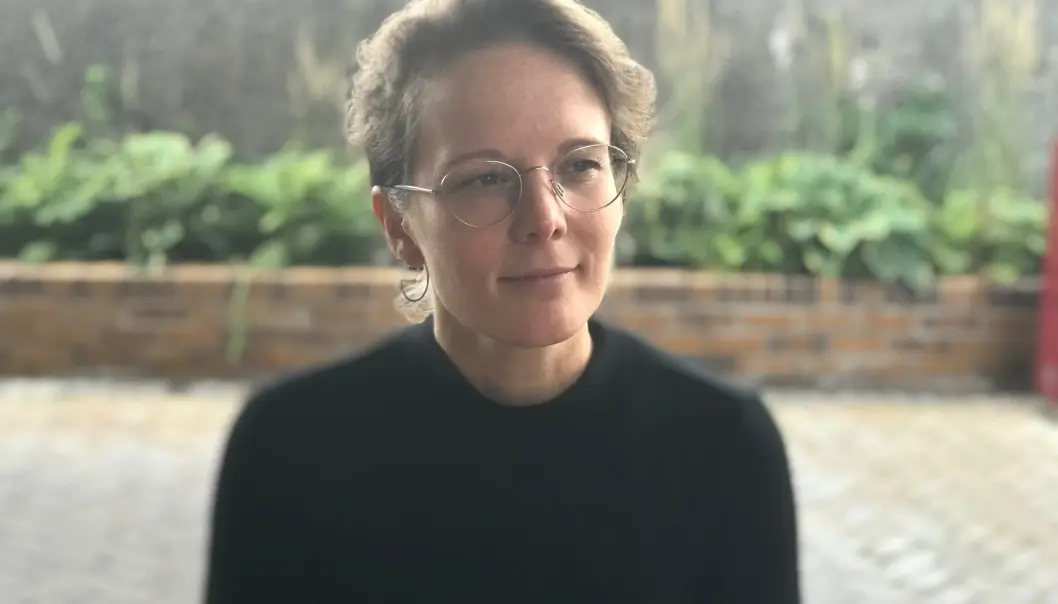 "The mood was oppressive," she said. "The people I met in 2018 had lived under the terrorist regime for so long that they were scared to say anything positive or negative about ISIL. People could be summarily executed for being ISIL supporters. Yet ISIL members were still present in the city."
Aarseth recently defended her doctoral dissertation in the Department of Culture Studies and Oriental Languages at the University of Oslo.
Well-organized state – or maybe not?
Aarseth is a political scientist and was particularly interested in the political aspect of the Islamic State's extreme project. She wanted to understand how the Islamic State proclaimed by the organization had worked in practice.
ISIL has often been portrayed as a well-organized society governed by laws, bureaucracy and ideology.
The large quantities of bureaucratic documents produced by the Islamic State could indicate that they created a systematic and sophisticated state. But the researcher discovered otherwise.
She found a distinct contrast between the image of a well-organized state that the group was trying to portray – and the reality on the ground.
Powerful interviews with doctors
Doctors who had lived and worked in Mosul during the occupation provided Aarseth with the most powerful portrayals of life during the ISIL occupation.
ISIL took over the entire health system. The doctors worked closely with the Islamists and had to take direct orders from them.
Many residents died due to discrimination, the doctors told Aarseth.
"The health care system was important for treating wounded ISIL fighters. But it was also an important part of the organization's propaganda directed at civilians. ISIL presented the health care system as universal and accessible, with modern equipment and doctors who came from all over the world to support ISIL and provide effective health care for all citizens."
The reality was far different.
Aarseth interviewed doctors and other health professionals, who described a two-tiered health system. People were asked at the hospital entrance whether they were "brothers" or not. Their answer determined the kind of health care they received.
"This system was in conflict with health professionals' ethics, which hold that you should help the person in greatest need first and do what you can to save lives. Many health workers felt that people, including children, died as a result of ISIL members being given top priority," says Aarseth.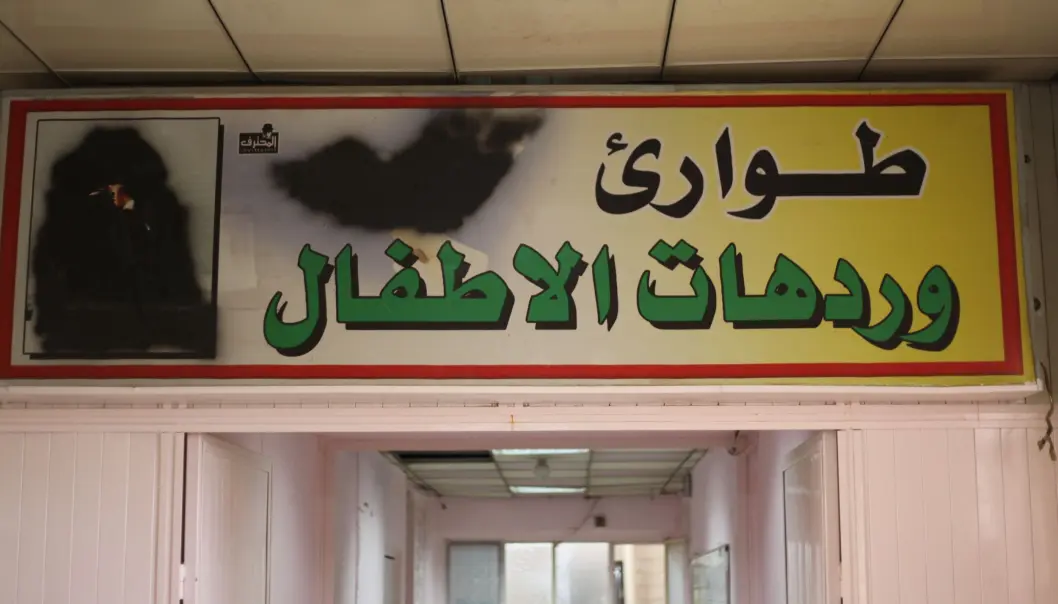 Body covering made work difficult
ISIL also used the hospitals for their ideological purposes.
Doctors and nurses were given new dress codes. Female physicians were required to work from behind a niqab – a full facial covering – and to wear black gloves.
Male and female doctors were no longer allowed to work together, and female doctors could not speak directly to a male colleague or patient.
Several physicians described the absurdity of adhering to these rules when trying to save lives, and with war all around them, says Aarseth.
She relates how "[a] doctor told me about a young woman who came into the hospital after a bomb attack and was sent out again because she wasn't wearing the right clothes. Another young girl died because there was no female doctor present when she came in after a bomb attack. She couldn't be treated by a man."
The doctors also witnessed in gruesome detail how Yazidi women were treated as sex slaves.
"Many of the doctors I met were deeply traumatized by what they had seen and because they weren't able to help," Aarseth says.
Welcome at first
In the first seven months after ISIL took over, 400 000 people managed to flee the city. Another 400 000 fled during and after the military operations against the Islamic State.
Those who didn't stayed behind for several reasons.
Some didn't have the resources to escape.
Others were relieved that someone was finally taking control after such a long period of ongoing conflict in Mosul.
Sunnis, who predominated in the city, had long felt oppressed by the Iraqi army. Lawless conditions had prevailed there long before ISIL came. Several violent groups had tried to control the population with mafia tactics. The central authorities weren't present and people were desperate to regain order.
ISIL took advantage of the chaos, portraying themselves as the ones to save the Sunnis from the Shiite-led Iraqi regime. Civilians promised better public services and law and order.
"Very few residents agreed with ISIL's extreme interpretation of Islam. Still, quite a few welcomed them at first.
However, ISIL ruled with such brutality that they quickly lost many of their civilian supporters, even though most people in Mosul are conservative Muslims. People reacted particularly strongly to the persecution of minorities, some of whom were slaughtered outright by ISIL.
Residents remaining in the city often had to make horrific choices. Should they support ISIL so their child could receive health care?
Aarseth believes some individuals called themselves "brothers" for that very reason.
Resistance from teachers and parents
Civilians in the ISIL-controlled areas have often been depicted only as victims. But Aarseth believes they had some influence on what happened. This was especially evident in the interviews she had with teachers, university professors and parents of schoolchildren.
Schools and universities were a major part of the Islamic State's ideological project.
Their objective was to indoctrinate the next generation of ISIL followers. Teachers were assigned, voluntarily or under duress, to develop an ISIL-correct curriculum at all levels.
Some subjects – such as art and physical education – were eliminated because they were considered "un-Islamic".
ISIL met a lot of resistance in this project, says Aarseth.
Had to shelve the plan
The civilian population of Mosul initiated an unorganized boycott of the new school system.
"Mosul has a strong educational tradition. People were proud of their schools. This meant that ISIL faced strong resistance among teachers, students and parents," Aarseth says.
"A lot of the parents boycotted ISIL's education reform. They didn't send their children to school because ISIL teachings were contrary to their own values. They were also concerned that the children would be influenced by the violent ISIL ideology. The result was that children didn't receive an education, but parents thought that was better than to have them be indoctrinated in ISIL ideology," she adds.
This resistance resulted in the entire ISIL education project being shelved. Instead, most schools and universities simply closed.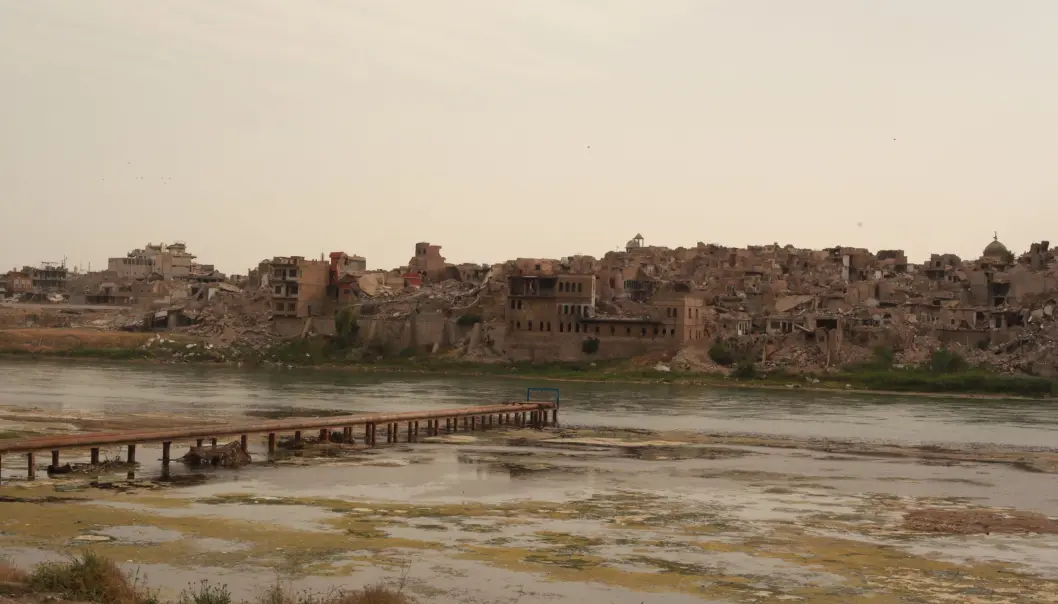 Important research contribution
Erling Lorentzen Sogge is one of the few researchers who have gained access to the inner circles of the largest and most important Palestinian refugee camp in southern Lebanon, Ein el-Hilweh.
He finds Aarseth's thesis an important research contribution, showing that religious groups must deal with a secular world.
In an email to sciencenorway.no from fieldwork in the West Bank, he wrote, "Understanding ideological and theological programs is essential, but a one-sided focus on ideology poses the danger that we'll forget that jihadist groups, just like other rebel groups, have to be able to relate to the real world."
He notes that the tendency has been to forget that jihadists are also very pragmatic. When it comes right down to it, ideology can always be stretched, redefined and adjusted for the actors involved.
Aarseth's access to informants and her detailed ethnographic analyses make her work valuable, says Sogge.
Many wounds need healing
Large sections of Mosul, especially the Old City where ISIL fighters made their last stand, now lie in ruins.
The city has long been a melting pot of ethnic groups. Some are now slowly coming back, and even Yezidis and Christians are showing up. But the trust level between the groups is less than ever, Aarseth says.
"It's hard to return to an area where you find out that some of your former neighbours became ISIL supporters and perhaps even took the property of those who fled.
Public services are still much worse now than when ISIL arrived.
Hospitals were bombed to pieces. People have little faith in the Iraqi authorities, soldiers or police – even less than they had before the war against ISIL.
Still, there is one bright spot in Mosul, believes the researcher.
The lack of political control of the city has created a large, voluntary grassroots commitment to rebuild Mosul.
"For example," Aarseth says, "the entire university library was destroyed and looted. Since the war, youth organizations have been collecting books to rebuild it. They've received thousands of books from around the world for the library."