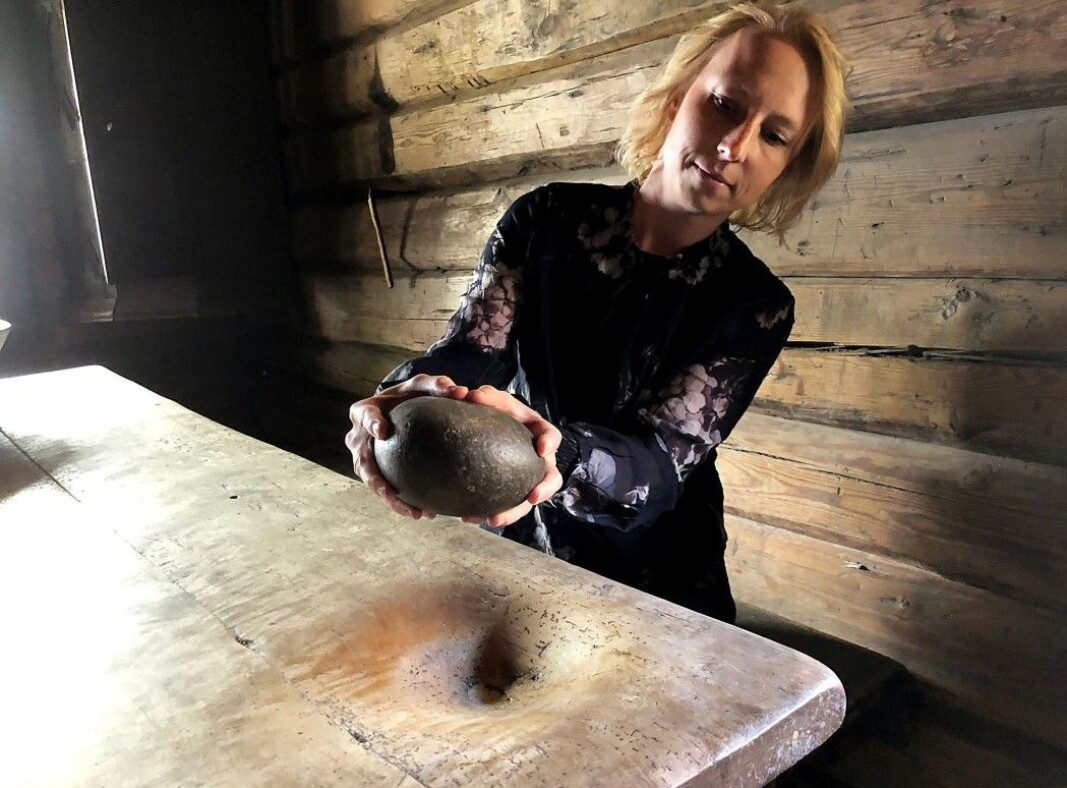 Is this the world's simplest mill?
The export of millstones was probably a major industry in Norway during the Viking Age.
People in Norway have ground grain, herbs, seeds, nuts, and salt for thousands of years.
It's hard to find a simpler mill than the one you now can see displayed at Østfold Museum. The mill, also called a quern, is simply a round stone that fits nicely in the hand. For years it has been rolled back and forth on a thick tabletop.
6000 years ago?
Archaeologists now have proof that people used mills in Norway to grind grain and seeds as far back as 4,000 - 5,000 years ago.
But they may have used them even earlier. In Rogaland, archaeologists have found traces of grain pollen, possibly from 6,000 years ago.
One of the grains that may have been grown in Norway at that time is buckwheat. This is a precursor to spelt. The flour was probably used to make porridge and flatbread, which was cooked on hot stones. Perhaps people also made simple bread.
Hand mill and rotary hand mill
Milling grain was probably women's work, and they likely spent a lot of time doing it.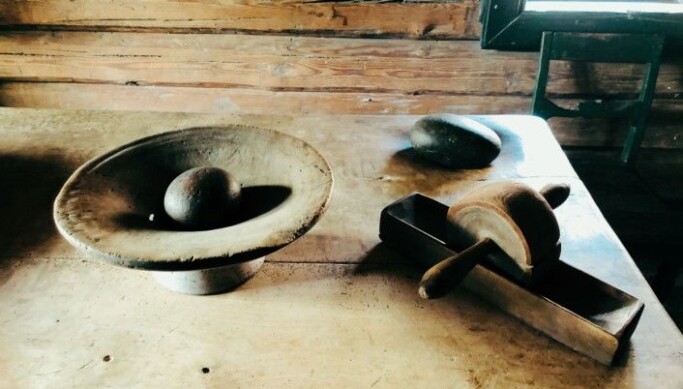 People in the Stone Age used a simple hand mill, also called a push grinder. This was a stone that was rolled back and forth inside a larger stone, which usually had a depression in the middle.
Rotary mills came to Norway at the beginning of the common era (CE).

This type of mill may have been invented in Spain and consisted of a stone with a hole in the middle — the eye — through which the grain could pass.
The mill was turned with a handle, and the grain was crushed against a stone underneath. The grain, now flour, came out from the side.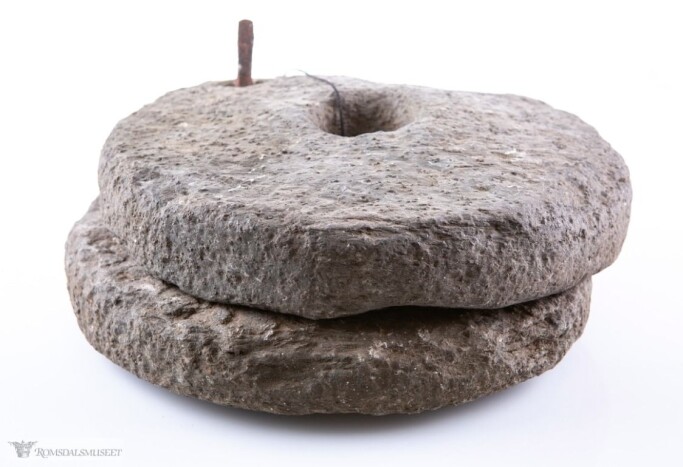 Big industry in the Viking era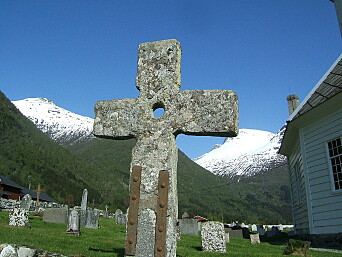 Archaeologists have found evidence of old millstone and quernstone production in several places around Norway. The export of millstones was probably a major industry in Norway during the Viking Age.
Researchers have studied millstone and quernstone quarries in several places in Norway. The stones were carved straight out of the rock, just as was done in ancient Rome and Byzantium. Read more about the quernstones in Hyllestad at Wikiwand.
Overgrown quarries are a rich historical source, and a few years ago, several research projects started to look further into millstone production in Norway.
505 mills on the seabed
In Alverstraumen, just north of Bergen, 505 hand mills have been plucked from the seabed, probably from a ship in distress.
They may have come from the Hyllestad quarry.
The production of millstones in Hyllestad and Selbu continued right up to the 20th century. Selbu millstone was exported to Denmark and southern Sweden during the Viking Age and more recently, to several other countries, as far away as Russia and the United States.
Translated by Nancy Bazilchuk
———