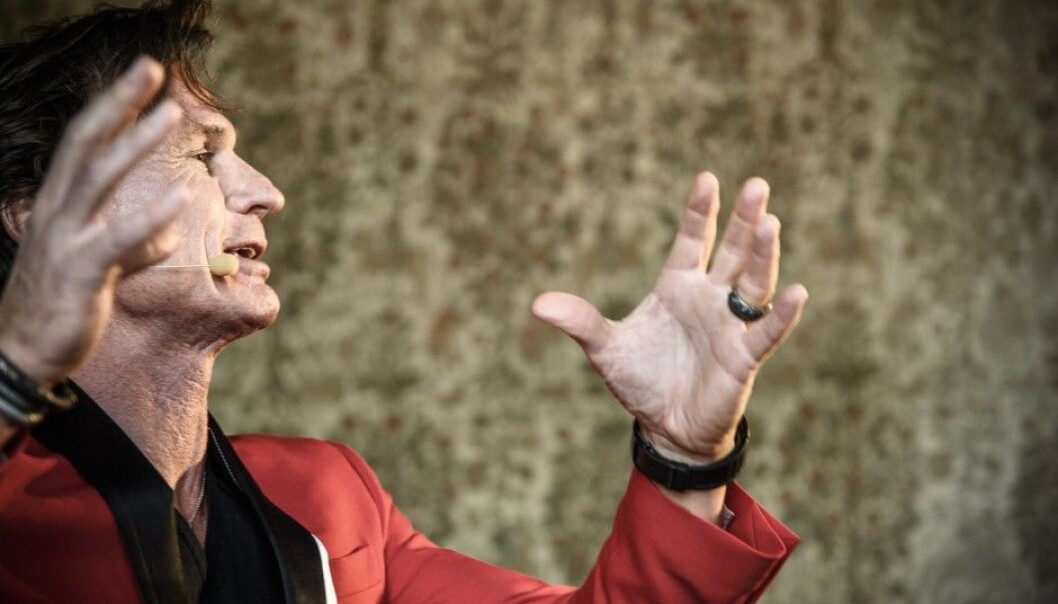 Results-oriented control freaks not always best managers
You'd think that hiring a manager who is detail-oriented and focused on getting the most out of employees would be good for the bottom line. But research suggests otherwise.
Since at least the 1950s, managers and researchers alike have debated a fundamental leadership question: Is it better for a manager to be a task-oriented, driven leader, or one who is more thoughtful when it comes to handling employees?
"The times we live in really affect how we define what is good management," says Professor Øyvind Lund Martinsen, head of the Department of Management and Organization at BI Norwegian Business School. "For our time, one form of leadership appears to best." Martinsen recently gave a lecture on the issue at BI.
"All research to date suggests that leaders should focus on being relationship-oriented, preferably with a dash of inspirational vision," he says.
Job advertisements have the wrong focus
Most studies of different management styles show that managers who care about their employees and trust that the employees themselves know best how to do their job get the best results, says Martinsen.
But despite this, there are very few job advertisements that actually include these characteristics in the job description for an executive position, he said.
"Obviously, 'We're looking for a manager who is kind of nice', is a little too soft," he said.
Many company boards would prefer to hire a "result-oriented, focused leader", but Martinsen says it's a myth that this is the most effective management form for a company.
"This kind of 'tall, dark' driven executive, who manages the company based on production requirements and meeting goals, is often on a collision course with today's employees," Martinsen says.
Employees lose motivation
These kinds of leaders often end up getting the opposite result of what they want. Employees can easily become less motivated if they are evaluated too closely, especially if they have no influence how they do their job.
Martinsen explains that the workforce has changed since the 1950s. As people become more highly educated and are less concerned about material needs, they have become more concerned about their feelings about work.
"We care a lot about our colleagues and if we like our boss," he said.
Employees today also expect to be able to use their skills and to be offered opportunities for professional development.
"Employees expect a great deal of autonomy, that is, influence on their own working day, and to be given the leeway to solve challenges at work on their own," Martinsen said.
Bad management is widespread
Some international research has shown that two out of three employees say the worst thing about their job is their immediate supervisor. While Norway may not be quite so bad, there is still a lot of bad management in Norway, Martinsen said.
"Studies among Norwegian employees show that one-third give their immediate supervisor a grade of 'F'," he said. "And one-fifth of managers admit that they don't spend any time on management."
Very passive management is also not good, according to the professor. But what does it mean to lead?
A manager's most important job
Management is a process in which an individual encourages a group to reach a common goal.
Many companies consider the use of commission-based pay or bonuses to be the gold standard for getting the best out of their employees.
But not in Martinsen's view.
"This is what I call 'Jump, and you'll get a treat' management. We use the same method on dogs," he said, clearly sceptical about the approach.
More and more studies show that this style does not work as well as other forms of leadership.
Good relationships important
Martinsen says that relationship-oriented management shows the best results in most studies.
This is where the manager is concerned about employees, is friendly and supportive, and allows employees to grow and develop in their work.
"This leadership style leads to a good relationship between manager and employee. It also has a positive impact on employees' job satisfaction and turnover in the workplace. That is, employees are not as likely to consider quitting or changing jobs as under other leadership styles," he said.
But he cautions that there is no single recipe for success.
"These approaches may not work for every business or individual manager," he said. "But the studies provide a good basis for leaders to think about, to see if this is something that would work for their situation," Martinsen said.
-------------------------------------
Read the Norwegian version of this article at forskning.no
External links
Related content