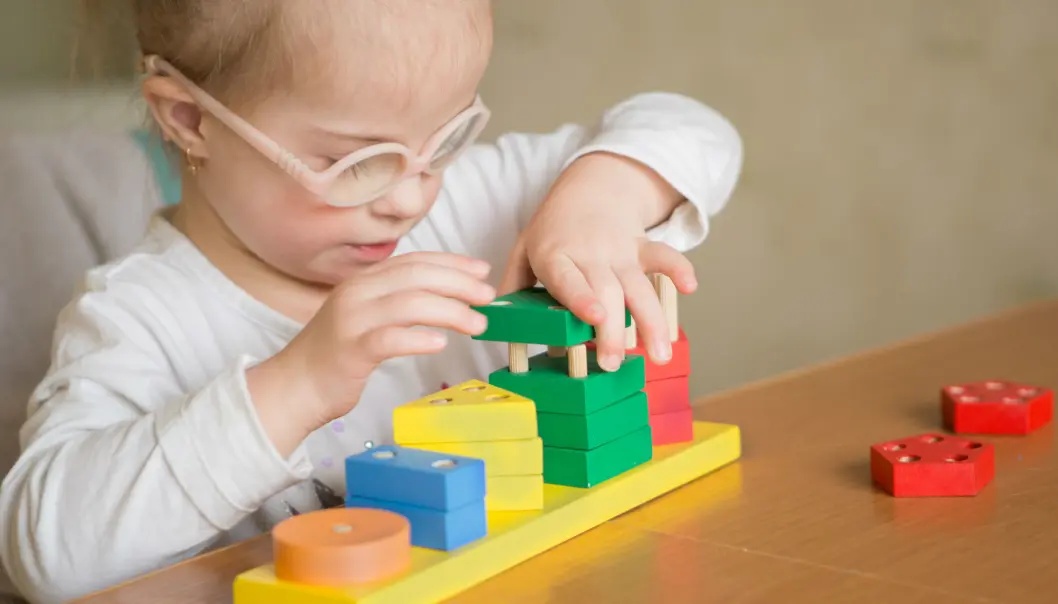 Children with Down syndrome are often underestimated
Many children with Down syndrome understand a lot but aren't able to express it. This can lead to fewer friends and long-term language deficits.
People often underestimate the abilities of kids with Down syndrome. Kari-Anne Bottegaard Næss thinks something can and should be done about this. She is a researcher in special education at the University of Oslo.
In a previous study, Næss mapped the language disorders of children with Down syndrome (DS). Now she is taking that study further in a new project aimed at helping children with DS improve their ability to express themselves.
The Down Syndrome LanguagePlus project is the world's largest longitudinal study that looks at the impact of measures to improve language development in children with Down syndrome.
The project is still ongoing, but researchers are already seeing positive results from the language training.
Stretching beyond the expected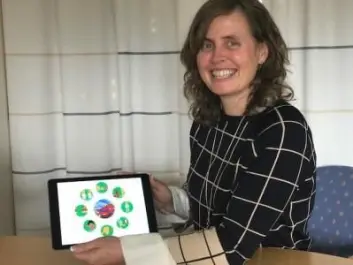 Kids with Down syndrome often have a shorter and weaker memory than other children, which affects language development. Many people with DS have significant hearing problems. They also often have challenges related to the mouth and palate that make speech more difficult.
The challenges are there. But it's possible to do something about them.
"Often children with DS can achieve far beyond what is expected of them," says Næss.
Daily language stimulation key for life
Næss' research shows that not all children with Down syndrome receive daily language stimulation at the schools they attend.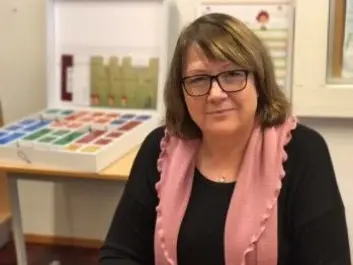 Little research exists in the field, and so the stimulation kids do receive is frequently not research based.
Næss' research has shown that the children with the weakest language skills when they start school remain the weakest after three years.
This has big consequences for their lives.
"Vocabulary is important in various areas of life. How many words a child knows can influence how well they learn to read. Language is also pivotal for their social community.
Children who have a good command of language and can articulate their ideas are more included at school. They are more likely to become part of a good social circle. As they make friends, their language skills improve. And then they make even more friends.
Language skills vary considerably among the 70 or so children with Down syndrome who begin school in Norway every autumn. Most have spoken language. Some speak very well, while others don't speak at all.
Which children have weak or strong language skills isn't arbitrary, according to Næss. Parents' education plays a big role in children's vocabulary, she says.
Study offered to 100 first graders each year
All children with Down syndrome who started school in 2017 and 2016 have been offered to participate in the new study.
As part of the study, which is now well under way, the researchers have developed an application for the iPad and an educational programme that runs for 30 weeks.
Every day the child works on picture book conversations that systematically build vocabulary with an adult, and two days a week with fellow classmates. The teacher poses questions that require the child to reason and actively use the words in context.
Practising single words is the traditional way to stimulate language development in children with DS. But researchers now know that this doesn't work so well in terms of understanding and using the words in different contexts.
"Today, we tend to load on the words. We've observed that kids can more easily grasp and use words that appear in natural contexts, and can link them to what they already know," Næss says.
Includes all children in the class
All children in the class are participating in the research project, not just kids with Down syndrome.
"The project is unique because a special educator is responsible for following up with the children with DS. But the project is based on the existing curriculum and is also aimed at the rest of the class. The tasks are meaningful for all the kids," says Næss.
Long tradition of stimulating language
Stenbråten School in Oslo has a long tradition of practising language stimulation with children with DS, and was therefore a logical choice for Næss to try out her material.
Special educator Bente Pedersen Dragland has developed materials, called the Stenbråten method, for use in developing language skills. She thinks the research project offers a good fit with the materials that the school already uses.
"We mix various methods that exist and take the best from each. But everything we do is research based," she says, adding that there is quite a lot of variation among students who have Down's syndrome.
"In principle, we believe that everyone can learn to read. Not everyone will. But even our weakest pupils have learned all the letters and begun to put them together into words," says Dragland.
Need to have something to talk about
"We've evolved in terms of our methods. The children learn to read a lot earlier now than when I started here 20 years ago," Dragland says.
In addition to reading, students work with different themes that relate to their everyday experiences, like the body, feelings, food and drink. Teachers create simple reading books and concept cards that relate to these themes.
She is convinced that this work is very important for their language development.
"Through reading practice you also learn to enunciate. We've had children here who came with very poor spoken language. By learning to read, their speech becomes much clearer," says Dragland.
To communicate with others, you also need to have the conceptual framework. Students practise this a lot as well.
Early efforts are important
People with Down syndrome start the aging process earlier than others. Studies show that dementia can start already at the age of 25. This reduces a person's ability to learn new things.
Studies show that it's still possible to learn and develop in adulthood. But the researchers believe it's important to start stimulating the children early to avoid discouragement and social exclusion.
"You know from birth that a child has Down syndrome, so it's possible to introduce good measures right away. You have to adapt them to the child and the family and also balance expectations to avoid putting too much pressure on the child," says Næss.
-------------------------------------
Read the Norwegian version of this article at forskning.no
Related content