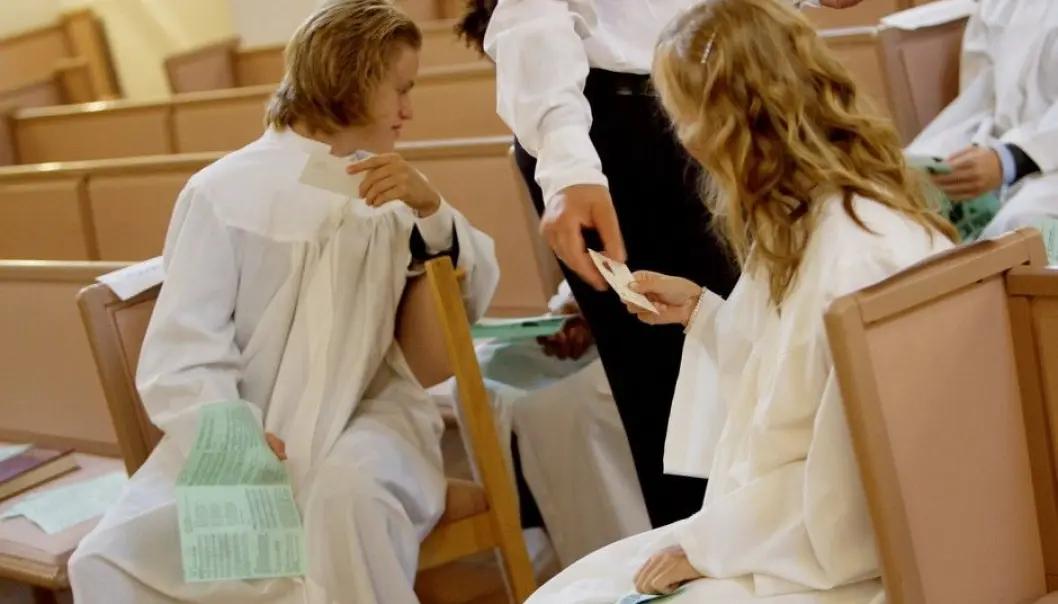 Mixed messages in Christian sex education
Christian leaders say they want young people to find the right answers for themselves, but many still believe that there's only one right answer.
The Bible is still a guide to life. And being married gives the best framework for one's sexuality.
"This is what the church believes. And what I believe. But YOU are free to choose," says Kari, a youth leader in the Church of Norway who participated in a study of Christian youth work.
"There's a duality there. Leaders often already have their answers, but they want young people to arrive at the answer themselves," says researcher Pål Ketil Botvar.
Botvar, from KIFO, Institute for Church, Religion, and Worldview Research, and his colleague Ann Kristin Gresaker investigated what Christian leaders think about sex and drugs and how they approach youth instruction on these topics. They carried out their research on behalf of Blue Cross Norway and The Church Resource Centre against Violence and Sexual Abuse.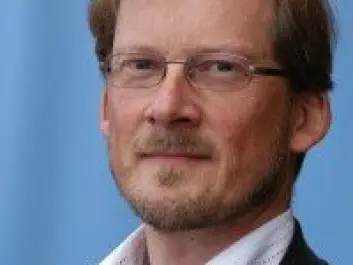 More than six out of ten Christian leaders address these topics regularly with confirmands or other youth groups. They want to focus more on the positive reasons why it may be worth waiting to have sex than on warning that sex outside marriage is a sin.
Life-affirming sex
The researchers interviewed eight leaders and surveyed 361 employees in the Church of Norway, affiliated organizations and Free Churches.
Half of them believe that premarital sex is wrong because the Bible says so. But youth leaders don't spend much time talking about sin. Only five per cent say they use this and related words.
"Instead they choose a more life-affirming perspective and talk about trust in relationships, sexual identity and safe relationships," says Botvar.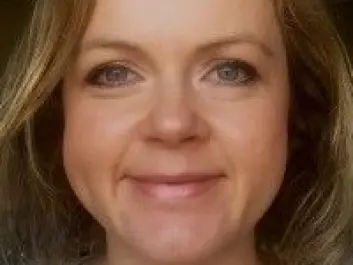 Irene Trysnes, who heads the University of Agder's Department of Sociology and Social Work, similarly found that almost no one mentioned sin when she observed Christian youth festivals about ten years ago. The fire and brimstone preachers who did were not very popular, and when they called attendees forward for intercession, half of them instead got up and walked out, she says.
"Masturbation is always sinful"
Some of the leaders still adhere to strict codes of sexual behaviour. Survey opinions were divided, with four per cent responding that masturbation is always a sin.
The Church of Norway is fairly liberal, whereas the most conservative tend to be those who work in the free churches. Missionary organizations fall in between.
Joakim, a youth leader in the Evangelical Lutheran Free Church, begins his teaching on the positive note that "God wants good things for us," but then says that "there are some guidelines for sex, starting with the premise that it takes place within the context of marriage."
Eighty per cent of the surveyed leaders believe young people need to think for themselves and say that they encourage them to do so. Some leaders even refrain from expressing their opinions unless they are asked directly. They want youth to learn to find their own boundaries.
Marriage happening later
Knut, a minister in the Church of Norway, says, "God wants sexuality, too… so bring out what's wonderful about it. But with that also the responsibility, both for themselves and for others. I think that's important."
He doesn't talk about marriage, because it is too far removed from a 14-year-old's reality.
Many Christian leaders have realized that youngsters are most likely going to have sex before they get married, and do not want them to associate sex with shame.
With most people marrying much later than before, the circumstances have changed for talking about and having sex. Some youth leaders think it's unreasonable to wait until you are 30 years old, Botvar says.
Most of the youth instruction takes the form of general discussions about ethics rather than prohibitions and admonitions. In this respect they are perhaps in step with the rest of society.
Church wants to be counterculture
But is this approach as positive as it might seem at first glance? Trysnes believes not.
"Maybe it's just the same message in new language. Sex outside marriage is no longer a sin, but clearly it's still wrong. The leaders' beliefs shine through without expressing them explicitly. It becomes a mixed message," she says.
Kari's explanation exemplifies this double sense:
"We help youth make their own, good choices. This doesn't mean that their choices are the same as ours. I may say that I think it's best to wait. But just hearing this, and the fact that they learn this in church, might open them up to think, 'Maybe I should wait a bit.'"
On the question of how free young people's thinking can be if there is a "correct" answer, Botvar says, "It's a dilemma. But no one is totally free, and youngsters are influenced all the time from all angles."
"The Church strives to be a counterculture to correct the impressions that young people receive through advertising and other media in a sexualized society, and to encourage them to stop and think before they get carried away," he adds.
Trysnes thinks the Christian leaders in the study seemed to struggle with articulating sexuality.
"They lack a language for it. Perhaps it would be better if leaders were clear about what they believed, and presented it as one of many opinions that exist. If they want honest answers from young people, they need to be honest, too," she says.
Study limitations
The researchers did not ask young people themselves what they thought about the teaching, which both Botvar and Trysnes consider a weakness of the study.
With no similar earlier studies, the researchers also weren't able to compare current and previous teaching practices. Other types of projects indicate that views of cohabitation have loosened.
Active churchgoers—defined as people attending religious services or meetings at least once a month—who believe that sex before marriage is acceptable increased from 20 per cent in 1998 to 34 per cent in 2008, according to surveys on religion from the Norwegian Centre for Research Data.
Unrealistic expectations of marriage
Youth leaders talk about boundaries, Christian values, self-esteem, body issues and falling in love. But they spend less time addressing violence and abuse, laws and mental health, despite the authorities calling for a focus on preventive measures against sexual abuse among Norwegian adolescents.
Botvar's and Gresaker's study showed that highlighting the positive in the instruction, rather than condemning what the Church doesn't like, can lead to sex within marriage being portrayed as entirely positive.

Trysnes says that this is a problem because "a focus on the great and wonderful can create unrealistic expectations. Marital sex can also be problematic."
Societal pressures
Botvar points to several reasons why Christian communities seem to have softened their approach to sex education. Perhaps the theological course has changed, with more room for nuances. In 2003, the Norwegian parliament created new guidelines for religious education, which stressed helping children to shape their identity and master their own lives.
And the Church is also adapting to society at large.
"The Church is under pressure, and talk about sex exclusively within marriage becomes difficult when it is so uncommon in society generally," says Botvar.
But he believes this adaptation is less a deliberate strategy by the Church than just recognizing the way the world is.
Trysnes concurs, and thinks that the most important change is perhaps that a new generation with different values is emerging.
Women and younger leaders are more liberal
And indeed, Botvar's and Gresaker's study shows that younger church leaders emphasize young people finding their own answers more.
The same goes for women and employees in the Church of Norway and the YMCA-YWCA. Men, older executives and employees in the free churches and missionary organizations still use the Bible as their guide to a greater degree.
The changes may also partly be due to women assuming more of the teaching in churches, which has increased since the Christian education reform was implemented.
The youth leaders in the study would like to see more teen education by Christians on sex and drug use. They do not find it difficult to teach about these topics, but over half of the leaders surveyed believe that other leaders are reluctant to initiate a conversation because the topics can be unpleasant to talk about. Nearly half think staff are theologically uncertain about what the Bible, their own church or superiors think about these topics
References:
Pål Ketil Botvar and Ann Kristin Gresaker: Forandre for å bevare? Nye tilnærmingsmåter til temaene rusmidler og seksualitet. [Change to preserve? New approaches to the themes of drugs and sexuality.] Tidsskrift for Sjelesorg, nr.1 2016.
Pål Ketil Botvar and Ann Kristin Gresaker: «Vi hjelper dem til å ta egne, gode valg». Kristent ungdomsarbeid på rus- og seksualitetsfeltet. ["We help them make their own, good choices." Christian youth work on substance abuse and sexuality.] KIFO Rapport 2015: 4.
------------------------------------------------
Read the Norwegian version of this article at forskning.no
Related content