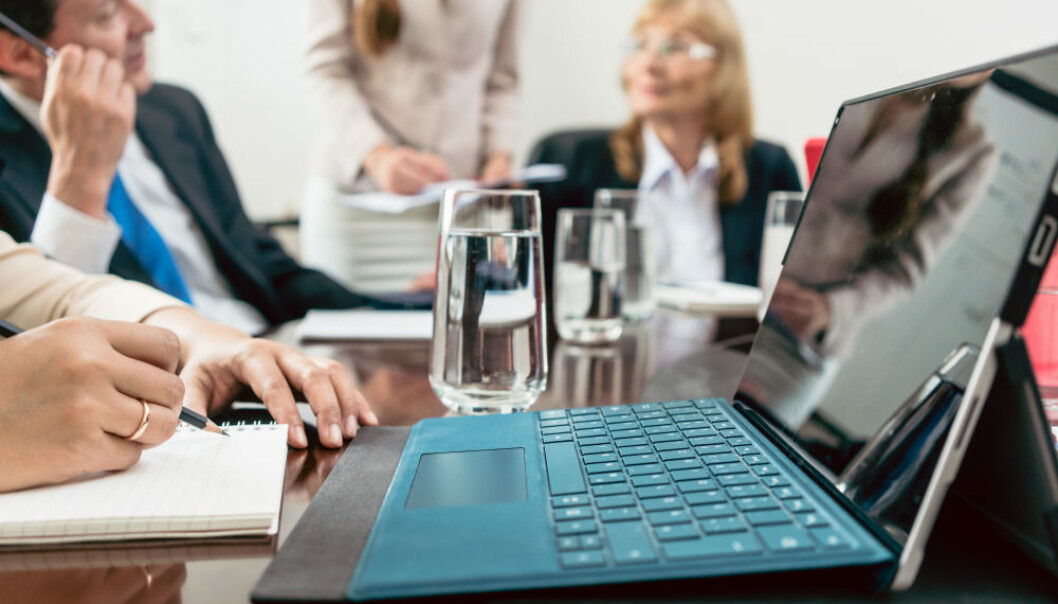 How does a board of directors foster innovation in an organization?
OPINION: The boards of directors do have a say when it comes to fostering organizational innovation. Findings shed new light on the ambiguous role of corporate directors.
There is no simple formula a company or a board of directors can follow that promises successful implementation of creative and innovative ideas.
However, we now have a better understanding of the enigmatic relation between the directors and work-related creativity and innovation.
Limited knowledge
Competitive international environments, rapid pace of technological advancement and global financial crises provoke an ever-increasing interest in the role of organizational creativity and innovation in sustaining firms' long-term survival and prosperity.
Two distinct creativity- and innovation related processes are thought to coexist in the corporate system. That is, the outcomes of attempts to develop and introduce new and improved ways of doing things at work can be stimulated either from the bottom, or, conversely, from the top of the corporate hierarchy.
The importance of firms', teams', leaders', and employees' creativity and innovation has long been recognized in the conceptual and empirical organizational literature. However, our current understandings of these phenomena in the context of corporate boards of directors remains rather limited.
Indeed, a number of corporate scholars admit that directors who operate at the apex of an organizational chain of command are in a unique position to exert an impact on the level of a firm's commitment to work-related creative and innovative initiatives. On the other hand, though, there are voices, which argue that a corporate board is no more than a 'rubber stamp' instrument or 'an ornament on a corporate Christmas tree' with no real influence upon firm's future.
As the debate on the matter continues, to date, the questions of how corporate directors themselves perceive the firm's creativity and innovation as well as boardroom internal processes that contribute to organizational innovation belong to an unexplored strand of research.
Creativity and innovation in the corporate boardrooms
In our effort to explore the role of corporate boards for promoting creativity and innovation, we have examined three nation-wide datasets from Norway that come from the following projects: "The Value Creating Board" from the BI Norwegian Business School in Oslo; and "Det gode styre" as well as the Tourism "Destination Management Organizations" projects from the University of Stavanger. Altogether, the obtained survey responses come in particular from 729 board members, 973 CEOs and 562 Chairpersons.
We find that directors of the corporate boards report that they do exhibit creative and innovative behaviors. In a similar vein, they do perceive their boardroom atmosphere to be conducive to creativity and innovation. On top of that, we find a positive relationship between directors' perception of the creative and innovative boardroom environment and their creative and innovative behaviors.
Of interest, however, is the fact that emerging disagreements over ideas and opinions at the boardroom meetings (so-called task-related conflicts) can have a negative effect on how board members see their creative and innovative work environment.
This finding is of particular relevance as the board members represent different stakeholders of the organisation who may have different points of views. These divergent perceptions can be used as a benefit, as a playground for creativity, or, in contrary, they can create emotional distance between the directors and at worst end up as a battlefield.
In yet another study, we find by looking at answers provided by CEOs and Chairpersons specifically, that board members do actually exchange creative and innovative insights during board meetings. It is also of interest and particular relevance to note that CEOs and Chairs agree that these insights are positively related with board members' strategic task performance, which in turn benefits organizational innovation. This finding indicates that the board certainly has a more vital function in the organisation than the "rubber stamp" role.
More research is needed
Our findings contribute to the ongoing debate and benefit existing theories and models of corporate boards, their members' roles and innovation.
Still, many queries await future research.
For instance, how do we promote a creative atmosphere within the boardroom, how is creativity within the boardroom transformed into creativity within organizations, or what do we do when the boardroom interactions end up like a battlefield?