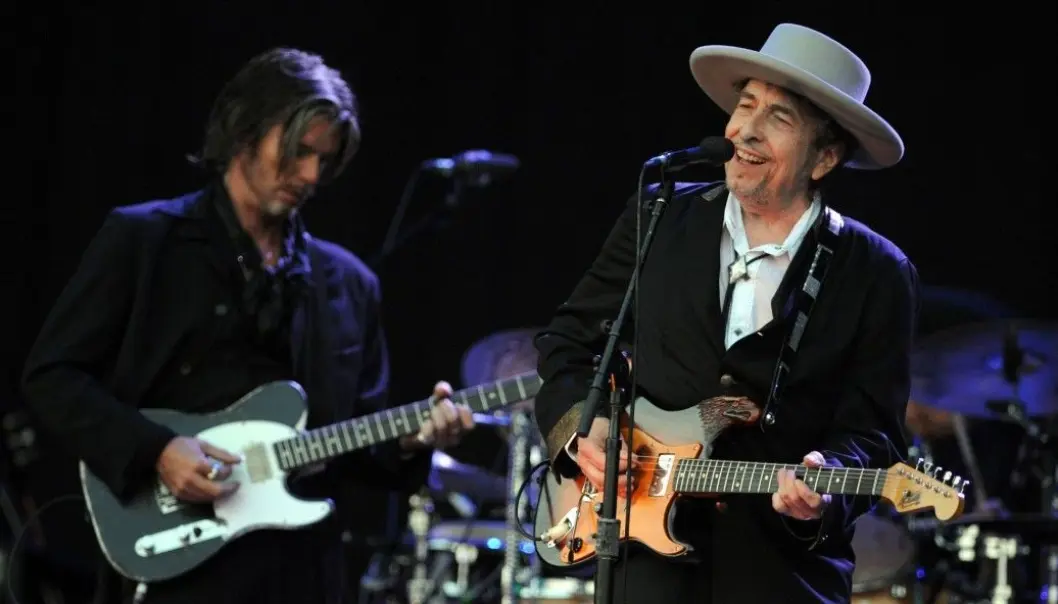 Bob Dylan's poetry has its roots in the Bible
Musician and 2016 Nobel Laureate Bob Dylan surprised many people with his evangelical Christian period. But the poet has been inspired by Christianity throughout his career, even in his protest songs.
Bob Dylan broke into the world of folk music in 1962 as a protest singer. Since these humble beginnings, the musician has evolved into a superstar, and undergone a series of changes, both musically and literally.
There was a huge uproar among fans, for example, when Dylan hung up his acoustic guitar to embrace electric instruments. But perhaps the most puzzling of his changes was inaugurated with the release of the LP "Slow Train Coming" in 1979, where the lyrics were imbued with a Christian message.
A year later, "Saved" came, which left no doubt that Dylan had become a born-again Christian, something that discouraged his more politically committed followers.
"But religion has played an important role for the poet throughout his life," says Reidar Aasgaard, a professor in the history of ideas at the University of Oslo. Aasgaard teaches a course on Dylan and his music at the university.
Strong Jewish roots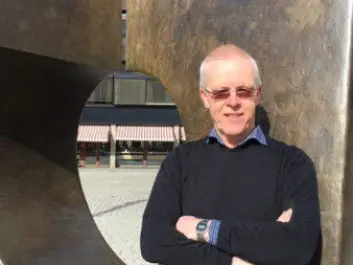 Robert Allen Zimmerman, which was Dylan's original name, was raised in a Jewish household. But the Minnesota community where he grew up was nonetheless Christian in character, Aasgaard says. This American state has a large proportion of descendants from the Nordic countries and Germany.
"Dylan has always been engaged by existential questions — by life and death, love and suffering," Aasgaard says.
Aasgaard says Dylan has relied on religious references in his lyrics throughout his career.
"Even the text of the 1964 protest song 'The Times They Are a Changin' has lots of references to the Bible — such as 'the first one now will later be last'," Aasgaard says.
Aasgaard became interested in Dylan in the early 2000s, when a friend asked if he wanted to attend a Dylan concert. After that Aasgaard began to study Dylan's lyrics more closely.
"It has been incredibly educational and exciting to discover him as an artist," he says.
Bob Dylan can be both clear and very critical of society in his songs, but he's often also very ambiguous as a poet, Aasgaard says.
Senõr – Landed gentry or God?
Aasgaard has studied a number of lyrics written by Dylan, including the song "Senõr - Tales of Yankee Power" from the LP "Street Legal". The song makes clear references to religion and is very interesting, he says.
The song was released in 1978, a year before the deeply religious LP "Slow Train Coming".
With the word senõr, Dylan could have meant a Spanish landlord, an older man or the like.
But senõr can also mean master or lord, and in Spanish the word is used to refer to the Lord, that is, God or Jesus, Aasgaard said.
The lyrics can be interpreted as a story from a journey, perhaps by train, where the narrator is with an individual he calls senõr. The narrator asks senõr where they are headed, how long the journey will take and what will happen when they reach the end.
He wonders if there will be any peace or salvation to be found there, or if the journey will end in disaster.
"Señor, señor
Can you tell me where we're headin '?
Lincoln County Road or Armageddon?
Seems like I have been down this way before
Is there any truth in that, señor?"
See YouTube video where Dylan performs this song.
Writing from the subconscious
"The text makes it sound as if the narrator is slumbering, in a state between being awake and dreaming," says Aasgaard. "And it is clear that he is approaching a crisis, which is about either getting stuck where he is or finding a new, secure foundation for his existence."
The song can be interpreted from a political, interpersonal or religious viewpoint, Aasgaard said.
"Dylan is a very intuitive writer, and he often writes from his subconscious. He has said this himself in some of the few interviews he has given," the professor says.
Aasgaard's writing will be featured in a new book about Dylan published by Cappelen Damm, which will also contain essays by other academics who study the singer-songwriter.
Source:
R. W. Kvalvaag and G. Winje: Heaven's Door: New Perspectives on Bob Dylan and Religion. Cappelen Damm Academic 2019.
Aasgaard's chapter: "'Señor (Tales of Yankee Power)' as a Window to Bob Dylan's Existential and Religious World".
----------