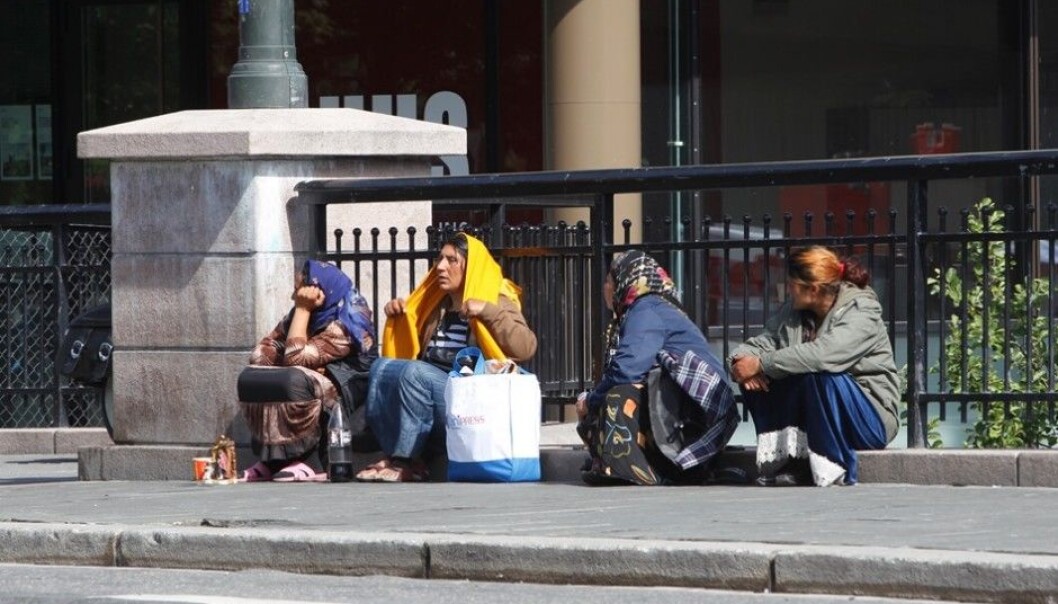 Mixed feelings about beggars in Norway
NGOs and individuals offer an impressive amount of help to foreigners who beg on Norwegian streets. But feelings among Norwegians about foreign beggars remain divided.
Researcher Ada I. Engebrigtsen has worked with the Church City Mission in Norway and a resource centre in Romania to survey the situation of foreigners in Norway who beg, as well as the beggars' situation in Romania.
She says the amount of help offered by individuals and NGOs to help beggars in need is "impressive."
But she notes that feelings among Norwegians about beggars remain mixed.
"On the one hand, very negative perceptions exist, both in the public and private sectors. On the other hand, we've found many positive people who are working to improve the situation," says Engebrigtsen.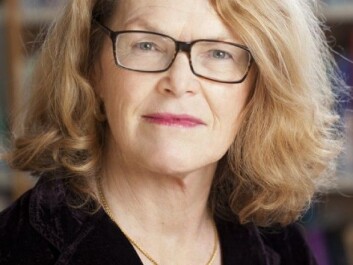 Engebrigtsen is a researcher at NOVA, a research institute at the Oslo and Akershus University College of Applied Science. Her 2014 report also addressed the extent to which foreign beggars in Norway make use of the services available from public and private organizations.
Between 700 and 1500 beggars
Foreign begging in Norway has been on the rise since EU expansion in 2007 opened the way for citizens from the new EU countries to have travel access to Norway as part of the EEA Agreement.
Researchers used their own assessments, information from public and private field research to estimate that 500-1000 foreigners beg in Oslo at any given time.
Norway as a whole is estimated to have 700-1500 beggars, depending on the season.
Huge gap in attitudes
Two aspects of the foreign begging situation emerge strongly, according to the researchers. The first is the material poverty under which this demographic lives. The conflicting attitudes that the majority population has to them, make up the second aspect.
The survey shows that NGOs, the church, and private individuals and groups around the country ensure at least basic assistance to this population group. Private services include showers, meals, accommodation and counselling, and they are frequently used.
A lack of places to stay is the biggest challenge, according to the researchers. When emergency beds are filled up, there are no legal places to sleep or camp.
History as migrant workers
Somewhat surprisingly, Engebrigtsen finds that most women and men who beg have a history as migrant workers in different types of unskilled labour. Begging tends to be a last resort.
"The vast majority of people we interviewed say that their greatest desire is to get a job, but it's hard when they don't know the language or have the necessary qualifications," she explains.
Mother, child and grandmother
Most foreigners who beg in Norway, and in most European countries, are from Romania. They are forced to seek their luck abroad when they can't find work in their own country. Researchers find that mainly women, especially grandmothers, are found begging on Norwegian streets.
A large proportion of these belong to the Roma people, while others are from similar minorities or ethnic Romanians.
"These groups are among the most vulnerable populations in Europe, and they are being banned and stigmatized in their homeland," says Engebrigtsen.
Battle for assistance is tough
The non-begging poor also find their way from EU countries to Norway. They have the same needs and tap into the same public assistance coffers.
"It's no surprise that the struggle for help is escalating as funding gets cut for state assistance programs," says Engebrigtsen.
Human trafficking a growing problem
The survey shows that foreign people who beg in Norway have little contact with public agencies. The exceptions are the police and occasionally child protection services. Police find crime is a major problem primarily in Oslo, where many foreigners beg.
Both Norway and Romania have convicted people and groups with human trafficking in association with begging. However, the extent of this trafficking is unclear, in part because the grey areas between exploitation and cooperation make suspicions difficult to investigate.
"However, recent reports from Romania indicate that trafficking for begging is a growing problem, and something we need to focus more research on in the future," says Engebrigtsen.
--------------------------------------------
Source: Article by Halvard Dyb from NOVA, which can be read in Norwegian at forskning.no
Scientific links
External links
Related content