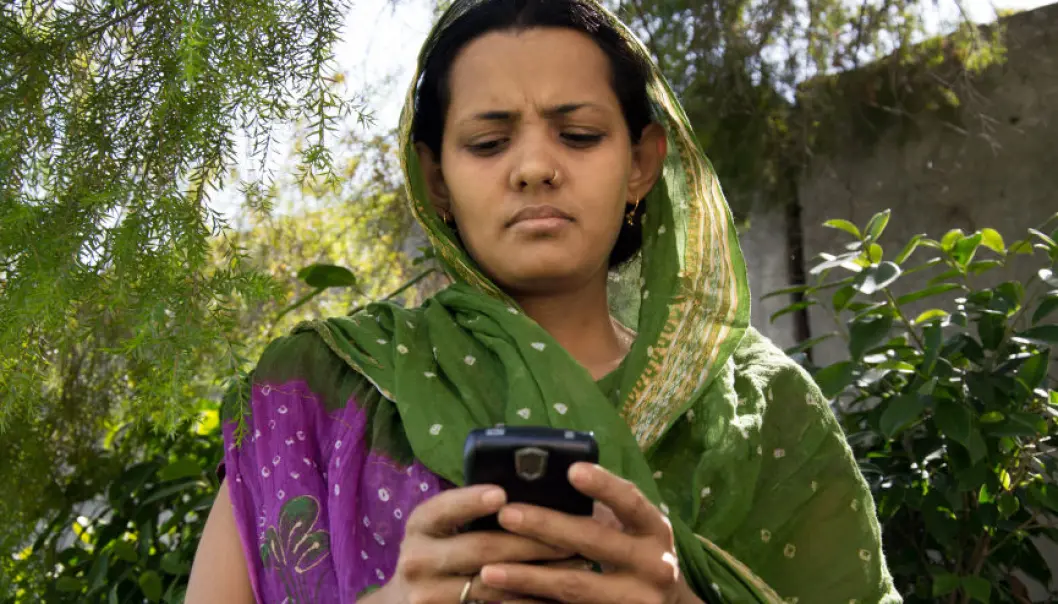 Smartphone app battles trauma from abuse
Victims of abuse could soon find help from an app under development that will include tests, information about symptoms and useful local initiatives.
Researchers who specialise in trauma want to launch a smartphone app that will enable victims of abuse worldwide to recognise their symptoms and find out where they can get help.
"The abused represent enormous numbers internationally. Very many live in areas where no help is available. But smartphones are even finding their way into the African countryside," says Professor Miranda Olff, a trauma expert and vice-president of the International Society for Traumatic Stress Studies (ISTSS).
She recently presented plans for the new app at an international conference on children and trauma in Oslo, hosted by the Norwegian Centre for Violence and Traumatic Stress Studies.
The target group consists of adults and young people aged 16 and up who have been subjected to sexual and physical abuse during childhood.
For use in any country
Olff says the ISTSS wants to focus on the after-effects of abuse as part of an international cooperative project involving trauma experts the world over.
"We are working on the development of an app that is so culturally sensitive that it can be used by abuse victims in any country," she says.
The app will feature a function that enables users to test themselves on the basis of their symptoms and behaviour.
Haunting memories and nightmares, the feeling of being of zero value and emotional outbreaks are typical symptoms that could be related to abuse during childhood.
"The app will help abuse victims to understand why they react as they do, that they aren't 'crazy'. Their symptoms and behaviour are linked to experiences earlier in life. This is the first step toward getting better," says Olff.
Support groups
The app will include tips and information about how to best cope with anxiety, stress and memories related to abuse, as well as where help might be found.
"Many of the places we would like to reach do not have well-established support structures for mental health problems. But the app will provide suggestions about how to establish local support groups even without professional help. As consciousness about abuse issues rises, maybe this can increase pressure to develop local support structures and initiatives," explains Olff.
ISTSS is working to find funding for the app. It will be launched soon after finances are in place.
One criticism of the app is that it won't reach people in developing countries. Olff counters that the use of mobile phone technology has advanced farther in some ways in these countries than in the West.
For example, she says, they've invented systems in certain rural markets in Africa for buying cows through the use of mobile phones.
"We see this as a great opportunity for dealing with trauma in places that are otherwise hard to reach," she says.
---------------------
Read the Norwegian version of this article at forskning.no
Translated by: Glenn Ostling
External links
Related content