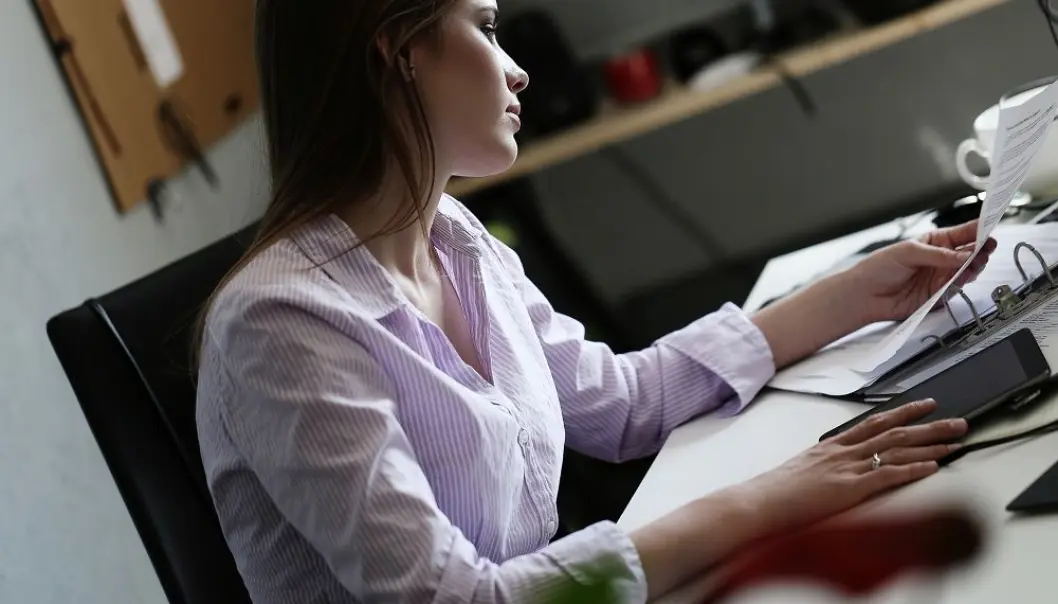 Daughters ignored as leaders of the family business
Who should take over the business after dad? Sons are still preferred to girls in family businesses.
This article was originally published on Kilden - Information and news about gender research in Norway. Read the original article.
The patriarchy rules in the family business arena, despite numerous examples proving that women are equally fit to take over as men are. Recent figures show that although women constitute sixty per cent of those with higher education, only one fourth of Norway's chief executives are women. This is also reflected in the family businesses.
Cecilia Bjursell, leader of the National Centre for Lifelong Learning (Nationellt kompetenscentrum för livslångt lärande) at Jönköping University in Sweden, recently presented her research on women in family businesses at this year's Diana conference in Bodø. She is surprised to find so little progress in the field.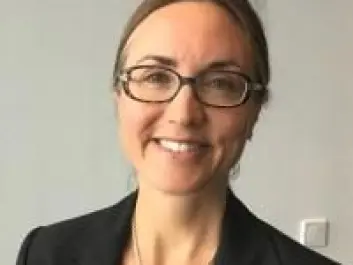 "My research is now a few years old, but it is obviously still relevant," she says.
Pippi Longstocking and Alice in Wonderland
Bjursell interviewed twelve female business executives in Sweden in 2011 in order to shed light on women's stories about own identity within the business. The objective was to understand how they perceived the circumstances that prevented them from joining the family business. In her analysis of the material, she found two opposing stories. In order to illustrate these, she has applied metaphors from children's literature.
"I found two particular patterns of behaviour among women who joined the family business – one active and one passive," she says.
"I've used Pippi Longstocking to describe the first pattern of behaviour, whereas Alice in Wonderland served as a metaphor to illustrate the passive pattern."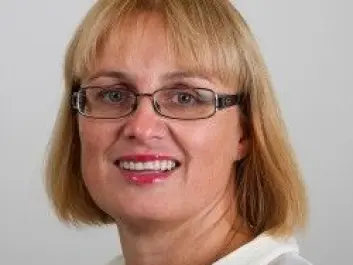 Pippi illustrates conscious choices, courage, and motivation, and represents an image of the classic business leader.
Alice illustrates the women who became business leader simply because the business was already there. At the same time, the story about Pippi is one of a girl who wouldn't grow up, whereas the story about Alice is one of ambiguity about reaching adulthood.
"Both parts may serve to shed light on what it means to enter a family business," says Bjursell.
Women are ignored
The major difference between men and women in family businesses is the the way women are made invisible.
"Even though women work just as hard as men, this is not being noticed, and the family simply forgets to ask the daughters whether they would like to take over the business", she says.
Bjursell finds it puzzling that the traditional structures in the family businesses are at a standstill, when gender equality is being discussed in so many other areas in society.
"Sons are preferred to daughters as successors to the business. At the same time, we see more and more women entering the family business and assuming leading positions," she says.
"Most often, women assume the position as chief executives by coincidence. It might happen that their father died suddenly and there were no one else to take over, or that there are no sons in the family. Then they realise that they are equally suited for the job as men are.
Varied selection
"Is your study representative?"
"I would say so, yes. The selection consists of women from both big and small businesses and from a variety of sectors. It is therefore sufficiently varied. But on the other hand, the invisible women are not represented: Those who are not asked to take over the business."
"What are the most common barriers preventing women from entering the family business?"
"The most common barrier is invisibility. The fact that they're not even asked. In addition, it is less likely that women are systematically trained and prepared for leading positions in the family business," says Bjursell.
"But sometimes it may also be the case that the woman doesn't see herself as a potential successor, despite the fact that everyone who grows up in a family business should have a fair chance of making a career within the business. The family business can be a great way of entering working life, and it provides good opportunities for learning."
Metaphors as dissemination strategy
She applied the metaphors from children's literature both in order to elucidate and strengthen the tendencies she saw in the women she interviewed, and as a dissemination strategy.
Bjursell is hoping that the metaphors may contribute to a better understanding of how the women work with their own identity when they enter family businesses. In this way, she wants to broaden the perspective on female entrepreneurship.
"Is there a possibility that certain aspects of your findings are missed due to the use of these metaphors?"
"Yes, but this applies to all use of theory," claims Bjursell.
"As a researcher, you work from a hypothesis and try to make things fit this hypothesis. In all research, you heighten certain aspects of a phenomenon and underestimate others. It is of course important to be aware of this."
Leaders by coincidence
Bjursell found bits of Pippi and bits of Alice in most of the women she interviewed.
"Some characteristics of both metaphors existed both separately and in parallel in most of them. I found most of Pippi in those who had founded their own family business, whereas there was more of Alice in those who entered an already existing family business."
An important factor that influenced their pattern of behaviour was coincidence. Many of the women had never planned to work in the family business, but they nevertheless ended up there.
"It might be due to changes in the life situation such as a stagnated career, difficult labour market or changes in the family situation that made the women either start on their own or enter the family business," says Bjursell.
In the same way as Alice who falls into a hole and enters a world in which an entirely different logic applies, you may as a daughter end up in the family business without having actually made the choice yourself.
Several of the women described the process of acknowledging their own role identity as a successor to the business as switching between being boss and daughter, or as Alice – between being little and being big.
A typical Pippi character, on the other hand, actively seeks a career in the family business, and emphasises independence and control, but also outsiderness by questioning already existing norms in the business.
"But an Alice type, who takes over the family business by coincidence, may eventually prove to be a Pippi type," Bjursell emphasises.
Media's presentation
Bjursell has also studied media's presentation of female business leaders in Sweden. Here she refers to a twenty-year-old study from the U.S. showing that women who took over the family business were considered sensational. According to her, this presentation is still common in the media.
Amongst other things, she found that there was often a strong focus on how the woman managed to combine business leadership and motherhood. Another common angle in feature articles on female leaders in male dominated sectors such as construction and the automobile business was to focus on contrast.
"In general, female role models are important. The fact that female leaders are portrayed in the media may inspire others to cross the invisibility barrier and enter the family business themselves," says Bjursell.
Norwegian conditions
Professor Gry Agnete Alsos at Bodø Graduate School of Business, Nord University, can confirm that the family business arena is highly conservative.
"The gender distribution within family businesses has remained more stable than in many other business cultures, also in Norway," she says.
Alsos was one of the organisers of the Diana conference, where researchers of entrepreneurship and gender participated from all over the world. The research on women in family businesses that was presented at the conference also confirms this perspective.
"When you participate in a family business, you bring the relations you have within the family into the business," she says.
"If you, as a woman, start your own business, you define your own role. If you enter the family business, on the other hand, you bring the role as daughter and mother into the firm."
Although society and the circumstances change, family businesses have proven to hold on to old traditions and culture. Thus, it takes longer to achieve gender equality in family businesses than elsewhere in society.
Alsos points to the fact that there are few Norwegian studies on women in family businesses, but that the findings in Bjursell's study may to a certain degree apply to Norway as well.
"Sweden has more big family businesses with a long history. But broadly speaking the Norwegian family businesses are similar to the Swedish."
Translated by: Cathinka Dahl Hambro
External links