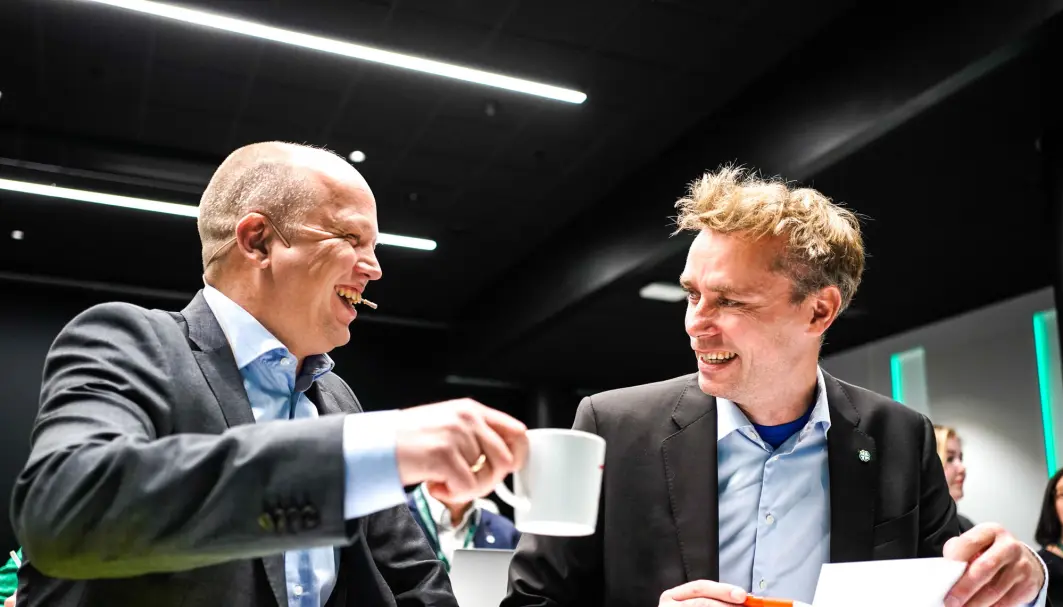 The Norwegian Research Council saved:

End of year grant deletes debt and ensures funding for next year
The severe cuts of research funding in Norway made international headlines and sent shock waves through the Norwegian research community. Today the government announced that it will cover the bill for the remaining deficit.
It was May this year that Minister of Research and Higher Education Ola Borten Moe forced the entire board of the Research Council of Norway to resign.
The charge was among other things that the council had overspent money and were headed for a colossal loss in the coming years.
Strong reactions
Severe cuts to research funding were announced, and the headlines were dramatic.
"This is about whether ten-year-olds with cancer diagnoses should live or die" rector Svein Stølen said to ScienceNorway.no.
"We've been doing this for 30 years now, and we've never seen cuts as dramatic as these," said Nobel prize winners Edvard and May-Britt Moser.
"The Norwegian Minister of Research Ola Borten Moe has proven to be both a trigger happy and hard-hitting minister, a Trump of sorts," wrote ScienceNorway.no editor-in-chief Aksel Kjær Vidnes.
Even after having made a number of cuts, the council still lacked 1,6 billion NOK.
The new head of the board, Kristin Halvorsen, warned in the newspaper Aftenposten that the consequences for research in Norway would be severe if the council itself had to cover these costs.
Cleaning up the mess
In an article in Aftenposten today, the government announces that they will cover the remaining 1,6 billion NOK with an extra grant. The grant is a result of a budget negotiation between the government and the Socialist Left Party.
"With this we avoid the big decrease in Norwegian research activity that we were facing. This is one of the biggest prioritizations we are doing now at the end of the year, but we are doing it because it is important for the country," Prime Minister Jonas Gahr Støre from the Labor Party said to Aftenposten.
According to Minister of research and higher education Ola Borten-Moe, from the Centre Party, the Research Council will no longer have to use future budget allocations to cover deficits created by previous years funding practice.
"This means that we can now concentrate on (...) moving forward. We have now cleaned up a very unfortunate situation," he says to Aftenposten.
The research council will still have to implement all the planned measures to cut costs, but with this new one-time grant it will be able to uphold the FRIPRO-grants for young researchers, a funding scheme for basic research in all fields – something which has been seen as vital by a joint research community in Norway.