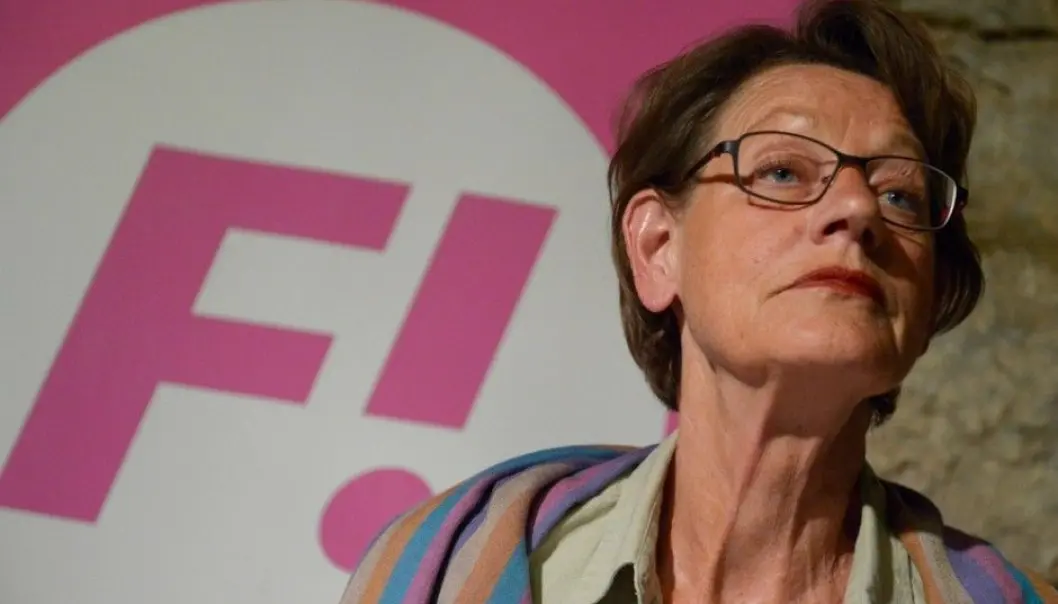 Feminism is trendy – but not in Norwegian politics
Swedish feminists are making substantial political inroads. Feminism has become trendy in Norway too. Is a Norwegian feminist party in the cards?
They were overshadowed by the startling success of the xenophobic right-wing party Sweden Democrats. But another outsider party made gains in Sweden's elections this year too.
The Feminist Initiative (Fi), led by Gudrun Schyman, won representation in the EU Parliament. But they lacked a few votes to make it over the threshold into Sweden's national assembly, Riksdagen. Still, with 3 percent of the vote they could boast of having made progress since the country's parliamentary elections in 2010.
Increased commitment in Norway
Norway has also experienced an upswing in commitment to feminism in 2014.
This was made clear when the current government coalition of the Conservatives and the right-wing Progress Party, pressured by the Christian Democrats, tried to put certain constraints on the country's liberal abortion laws. In short, the new government wanted to bolster doctors' rights to refrain from refering patients for abortions if they had moral qualms about doing so.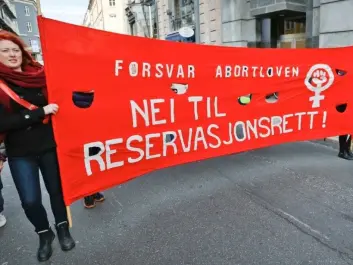 The annual Women's Day marches on 8 March attracted more participants than has seen since the radical 1970s. The Conservatives withdrew their proposal and, licking their wounds, established an official equal rights committee and the Government is working on a new White Paper about women's rights.
Feminism is also trendy outside the Nordic countries.
This year a number of top international politicians donned T-shirts with the message: "This is what a feminist looks like".
And 2014 is also the year when headlines told us that David Cameron, the UK's Conservative prime minister, declared he wasn't a feminist and refused to wear one these T-shirts.
Why Sweden and not Norway?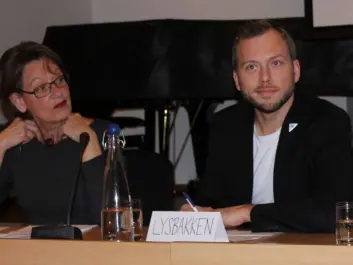 While feminism is demonstrably on the agenda in Norway, as it is abroad, why doesn't Norway have a party like Sweden's Feminist Initiative? There isn't even much impetus to start such a party.
This divergence was discussed by Swedish and Norwegian researchers and politicians when they met in Oslo this week.
They concluded that despite their similarities, Norway and Sweden are different in a few important ways.
Their languages are mutually understandable and they consider themselves siblings politically and socially. But when it comes to equal rights issues, Norway and Sweden think and speak different tongues.
No Swedish prime ministers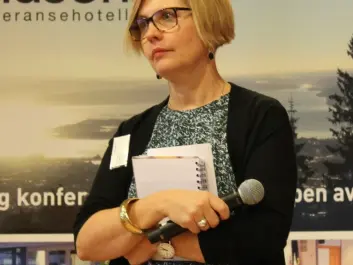 Norway currently has a female prime minister and minister of finance. They aren't the first. Many of the country's party leaders are women. The heads of the influential Confederation of Norwegian Enterprise (NHO) and the Norwegian Confederation of Trade Unions (LO) are also women.
Sweden has still never had a female prime minister. After the powerful Swedish Social Democrats led by party leader Mona Sahlin lost the general elections in 2010, she said that her gender might have been a prime reason why the media had turned against her.
Is it likely that this could happen in Norway?
Norwegian politicians less motivated
Statistics show that equal rights for women has grassroots support but representatives in the Norwegian national assembly, the Storting, don't give the issue much priority.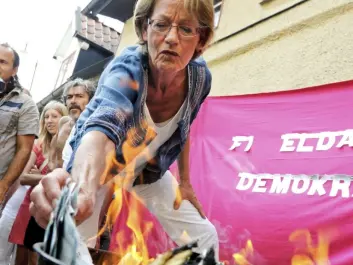 In a survey, 79 percent of the voters said they wanted more equality between the sexes. But only 55 percent of the representatives in the Storting think that more should be done to promote equal rights.
SV is the only party in the Storting whose representatives unanimously say this is important. Only half the representatives from the Labour Party think the country needs to push harder for equal rights domestically. Among the Conservatives only 8 percent of the parliamentary members support an increased emphasis on women's rights. None of the Progress Party representatives would rally behind such a feminist agenda.
These statistics were presented by Mari Teigen, a research manager at the Norwegian Institute for Social Research.
A sharper tone
The social researcher thinks the equal rights debate in Sweden tends to be more intransigent than in Norway.
"The Swedish equal rights debate is different than in Norway. Words and concepts are used, and analyses about oppression and discrimination are launched, which would be fairly alien to Norwegian public discourse on the issue," she says.
Norwegians think that equal rights are slowly but surely gaining sway. They think their country is on the right track. The focus in Sweden is more about the lack of equal rights, Teigen says.
Two opposing explanations
In collaboration with her Swedish colleague Lena Wägnerud of the University of Gothenburg, Teigen has analysed the Norwegian and Swedish elite's support for equal rights.
Why do men dominate the top positions in society?
This was one of many questions the researchers asked a wide field of leading voices in Norwegian and Swedish societies.
The responses they got were very different. Swedish women and Norwegian men comprised the groups giving the most incongruent answers.
Women's choices get emphasis in Norway
Swedish women in the social elite think the lack of equal rights pivots on women being discriminated against and excluded. They point to the lack of women in key Swedish positions and jobs as an expression of discrimination and exclusion from informal networks.
Norwegian men in top positions don't think the deficit of women in their midst is a sign of discrimination. They think the absence of women at the top is primarily linked to women's reluctance to seek such positions.
Swedish men in the elite are more prone than their Norwegian peers to attribute the male dominance at the top to discrimination and a glass ceiling, where women being shut out of key networks.
Norwegian women also tend to point to this as the problem but Norwegian aren't buying it.
"In Norway the lack of equal rights is attributed to women's own choices," Teigen says. "In Sweden the equal rights debate is more concerned about explaining structurally why women are hindered from the making it to the top."
Little focus on individual politicians in Sweden
Jenny Madestam, a social scientist at Stockholm University, also thinks that a key reason for Sweden's lack of female prime ministers is that female Swedish politicians have been locked out of informal networks.
"In Swedish politics the organizations are most essential, not the individual players. The Social Democrats and the labour movement have dominated politics and these organizations are highlighted by networks, contacts, meetings and congresses," Madestam says. "The people in these forums work themselves up to the top slowly but surely. Men have had more opportunity to do this than women."
Schyman – a political happening
Personal and individual characteristics have often been traditionally played down in Swedish politics. But a clear shift away from that has occurred. The head of Feminist Initiative, Gudrun Schyman, should get much of the credit for this change, Madestam says.
"It would be hard to ignore the link between the progress of Fi and Gudrun Schyman herself. She is very popular among the voters and almost could be viewed as a political phenomenon," Madestam says.
Schyman has plenty of seniority in politics. She was the leader of the Left Party for years and perhaps the most unorthodox politician in the country. In 2003 she likened Swedish society to Taliban's Afghanistan. In 2010 she burned SEK 100,000 to illustrate wage disparity between men and women.
The timing was not that great when she participated in the founding of the Feminist Initiative in 2005. But since then the party organization has grown.
Good timing, organization and leadership would be needed for Norway to get a party that would be the equivalent of Fi. Madestam doesn't think it very likely for these factors to fall into place simultaneously.
----------
Read the Norwegian version of this article at forskning.no
Translated by: Glenn Ostling
Related content