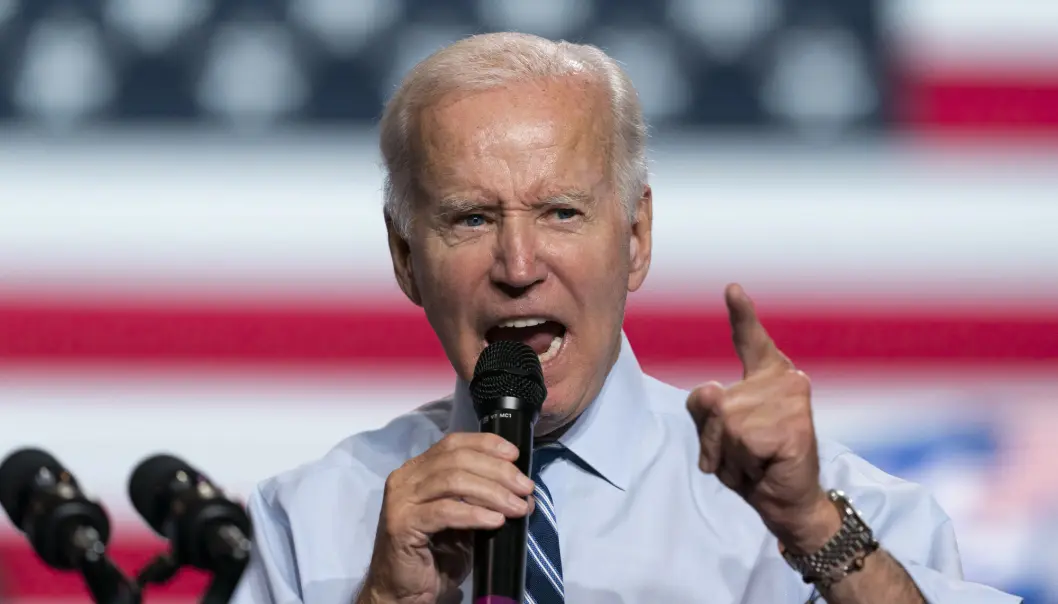 Biden calls Trumpism semi-fascism – he's right, says Norwegian researcher
"The USA is by no means protected against fascism," says Norwegian researcher. He warns against dangerous polarization and a potential democratic collapse.
Researcher Hilmar Mjelde from The Norwegian Research Centre, NORCE, says that no other Western country is as threatened by a democratic collapse as the United States of America.
"The USA is not magically protected against fascism, as many seem to believe. It's impossible to think about the storming of Congress and not see this as an echo of the March on Rome in 1922. The militant nationalism, the banal macho-mentality and the narrative of struggle and war is prototypical fascism," Mjelde says to NTB, the Norwegian news agency.
Biden gave an impassioned speech in Maryland Thursday last week, where he lashed out against the Republican Party under Donald Trump.
Biden called on Democrats to "literally vote to save democracy once again" in the midterm elections, during a speech held at a fundraiser and rally in Maryland.
He called the Replican party under Trump a kingdom of "anger, violence, hate and division".
"It's not just Trump, it's the entire philosophy that underpins the — I'm going to say something: It's like semi-fascism," he said.
"I respect conservative Republicans. I don't respect these MAGA Republicans," he stated.
Democracy on trial
Mjelde says that Biden is right, but also warns against overgeneralizing when it comes to voters.
"The majority of those who voted for Trump are regular Americans, at the same time there is a core group of very radicalized people," Mjelde says.
He warns that the USA is by no means protected against fascism, and that the increasing polarization in the American society can threaten democracy. The Norwegian researcher believes a lot is at stake during this years midterm elections.
"The USA is experiencing dangerous levels of polarization, where a political identity becomes a social identity. No other Western country is as polarized as the USA, and no other Western country is as threatened by a democratic collapse," the researcher explains.
"It's wrong in this case to talk about more regular 'dirty elections', which we do after every election. This is not regular politics. It will be a historically important election, where democracy is really put to the test," he says.
Despicable comments
The strong words from President Biden were not well received by Republicans themselves, and the Republican National Committee called Biden's comments "despicable".
"Biden forced Americans out of their jobs, transferred money from working families to Harvard lawyers, and sent our country into a recession while families can't afford gas and groceries," committee spokesperson Nathan Brand said to news agency AP.
"Democrats don't care about suffering Americans — they never did", he said.
Translated by: Ida Irene Bergstrøm
------