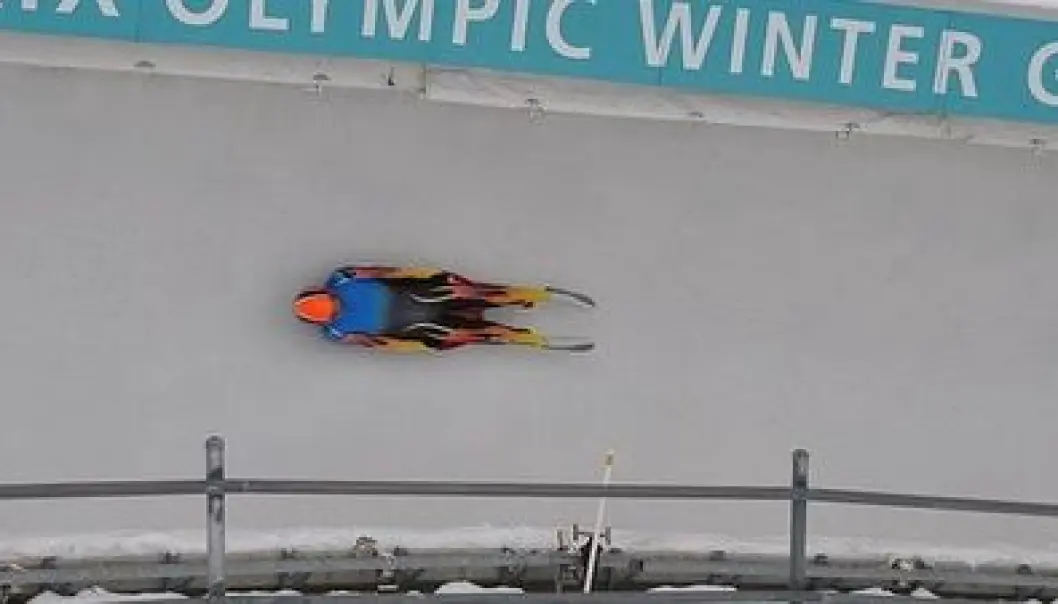 Which winter sport is the riskiest?
The ski jumpers dream of new records in today's Ski-Flying World Championship. Norway only managed a disappointing 9th place in the World Cup Super G skiing race in Switzerland yesterday. But behind the records and achievements of winter sports are injuries and accidents.
Denne artikkelen er over ti år gammel og kan inneholde utdatert informasjon.
It certainly looks perilous to speed down an icy track on a tiny sled at break-neck speeds.
People skiing at freeway speeds down mountains don't look much safer, not to mention the ones who launch themselves off colossal ski jumps.
Then there are the panting biathlon participants, stressed about every wasted hundredth of a second, who are skiing and firing weapons with live ammunition.
So how dangerous are these winter sports?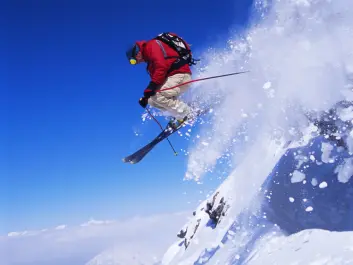 ScienceNordic asked Professor Roald Bahr, the head of the Oslo Sports Trauma Research Centre at the Norwegian School of Sport Sciences (NiH).
He quickly calmed our fears about one of the winter sports:
"Apparently nobody has ever been shot by another contestant in the biathlon."
First fatal Winter Olympics accident
Other sports involve larger risks of injury.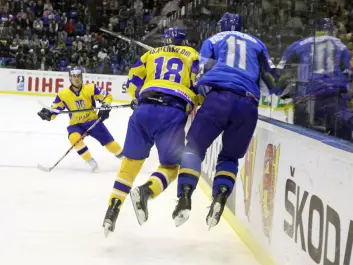 In the last winter olympics a member of the Georgian bobsled team was fatally injured when he slammed into an unpadded pillar at 144 kilometres per hour. He lost control in the last curve before the finish line.
"The luge and bobsled events are pretty hairy," he says. "The extra challenge in Vancouver was that the run was unbelievably fast."
This was, however, the first fatal accident in the history of the Winter Olympics. But there have been two deaths in the Summer Olympics, a marathon runner in 1912 and a cyclist in 1960.
"Physical safety provisions are the most effective insurance against serious accidents. A luge/bobsled run should be made as safe as the rides at an amusement park; it shouldn't be so hard to secure the track, making it impossible to fly out of even when contestants lose control," says the researcher.
Speed and acrobatics
Sports that involve speed and acrobatic skills pose greater risks than the those mainly requiring stamina.
"Alpine events, freestyle and snowboarding involve a much higher risk of injury than the Nordic events cross-country skiing and ski jumping," he says.
Jumping poses more risks than cross-country, but it's much safer than the alpine events, according to Bahr.
The reason is that the downhill racer has a higher velocity than a jumper when he or she falls. A jumper reaches a speed of 90 km/h at the base of the jump and the landing area is gently sloped or flat. A downhill racer can be going 140 km/h when he or she falls, and the slope is far from level.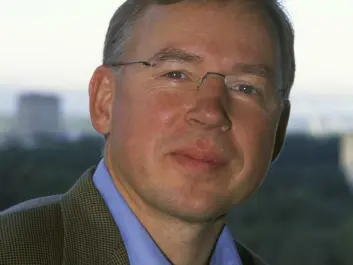 Alpine racers usually suffer knee injuries and head injuries, such as serious concussions, when they fall.
"But there are hardly any limits to the injuries you can inflict upon yourself when tumbling down a slope at high speed," he says.
A break from training
The definition of a serious injury in this context is one that prevents you from training or participating in your sport for a month or more. A normal injury is one that keeps you away for at least a day.
"The best way to categorise injuries is to calculate the time it takes to get back into the sport," says Bahr.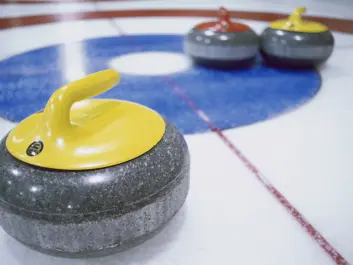 "But there's a correlation between serious injuries and the way we define them, and whether the injuries cause a risk of permanent damage."
Most injuries of all
So which sport is actually most dangerous? Which causes the most serious and long-lasting injuries to top sportsmen and sportswomen?
"Ice hockey is without a doubt the most dangerous of the team sports we play in Norway," he says.
The high-speed collisions with other players and with the side boards cause most of the ice hockey injuries – not the brawls with sticks and fists.
"The problem with comparisons of injuries and risks among various sports is that we need to find studies that have been conducted using identical methods and definitions. These aren't available for all fields of sport. It's especially hard to compare sports for individual contestants with team sports.
"But good studies of elite level team sports are available in several countries and the results are unambiguous. Ice hockey leads to three times as many injuries as soccer."
Soccer versus alpine skiing
It seems surprising that football causes more injuries than alpine skiing.
"In the alpine exercises there are approximately 0.3 injuries per participant per season. But if we make a comparison across types of sports, football causes more injuries," explains Bahr.
In football there are about two injuries per elite player per season, if an injury is defined as one that keeps a player from training for at least one day.
When mishaps occur in alpine skiing they are at high speeds down a slippery slope, as compared to football where there are more minor collisions. So the share of serious injuries in the alpine events is higher than in football.
Nevertheless the risk of serious injuries is higher in football than in alpine skiing because the total risk is so much higher, according to the researcher.
Football accidents mainly cause knee and ankle injuries, in addition to sprains on the back of the thigh and strained groin muscles. But football also has its share of head injuries.
"And if you injure the anterior cruciate ligament of your knee it can take a year before you're back on the pitch. You also increase your risk of osteoarthritis – from wear and tear – later in life," explains Bahr.
Healthiness and injuries
There is more focus on injuries now than before.
"One of the reasons is probably that the ideals of sports are closely tied in with health, healthiness and well-being. Serious injuries run contrary to our basic expectations of sports as a health-enhancing activity," he says.
Another reason is that injuries make good TV. Two teams can play great football for 90 minutes, but what ends up on YouTube afterwards are often dirty tackles or serious injuries.
Bahr thinks injuries should be at the top of the agenda.
"We need to develop sports to reduce risks as much as possible for the competitors. So coaches, players, sports organisations and organisers need to be increasingly concerned about injuries. Huge sums are spent to prevent injuries among alpine skiers and this also benefits recreational skiers further down the road," says the researcher.
Was six months, now six days
Bahr has also experienced his own share of injuries.
"II had my first real sports injury when I was 16. I made a misstep in a puddle on a poorly maintained dirt field. I was sent to the hospital and had to wear a cast for six weeks. It was a half year before I was back in form on the football pitch."
Bahr's history shows two things: the importance of preventive measures and the medical progress that has been made in sports.
"Sports medicine has come a long way since I was 16. It took six months to get back in shape 35 years ago; but with today's treatment methods it would take six days.
"Another thing, the injury I suffered could have easily been prevented, because it was caused by poor maintenance. This would never have happened on a modern artificial surface field. Now we have to focus just as much on prevention of injuries as on treating them."
But which winter sport is safest then?
"Curling looks safe! But of course you can always slip on the ice and suffer a concussion there too," says the researcher.
Translated by: Glenn Ostling
External links
Related content